#44 There's been a huge boom in Han-style lolita fashion!(1/5)

I was so excited... I felt like an angel!
Lolita fashion is experiencing a huge boom in China right now! It has become increasingly popular over the last three to four years! The sight of people walking around in lolita-style outfits is becoming more and more common in cities like Shanghai! Most lolita fashion brands have been doing business online, but recently there has been a surge in the number of companies opening up shops. I sometimes stumble across a lolita fashion boutique while walking around. In some places I have seen elementary school students dressed in lolita clothes! I have even noticed parents and children shopping for lolita clothes together!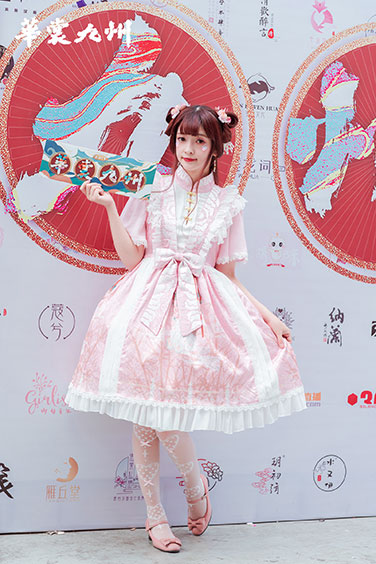 It's something I have mentioned in previous articles, but I usually participate in about one Chinese lolita fashion event each month! There are now more than 1,000 Chinese lolita fashion brands. And more are continuing to emerge. If you look at the lolita fashion scene in China and the interest that the movement has generated, I think it is fair to say that Han-style outfits have proven particularly popular with the younger generation. Apparently a lot of people have developed an interest in traditional, Han-inspired outfits because of television dramas. It is so interesting to see lolita fans wearing these kinds of outfits on the streets! There has also been a rise in the number of shops that specialize in Han-style clothing. Prices vary, but you can usually find an ensemble for under 10,000 yen. It's a style that I sometimes wear and like a lot. It's so exciting... The clothes have a refined, elegant quality that make you feel like an angel! The Han-style lolita look is definitely in right now!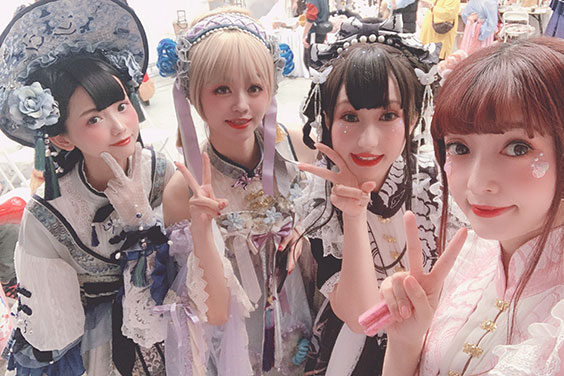 In early November, I appeared as a guest model at a Han-themed lolita fashion show event, one of the first of its kind! Lolita fashion and Han Chinese clothing... What a great combination! Stands exhibiting Han-style outfits were set up at the event. There were also Han-inspired lolita fashion booths for people to check-out! It was such a lively, bustling event! When it came to my look, I wore red eye shadow and had my hair straight. This time I also had a few braids! But the Han-look changes depending on the era. There is so much to think about! I'm still learning about it!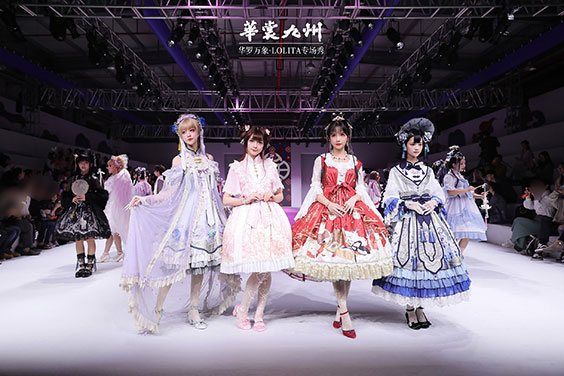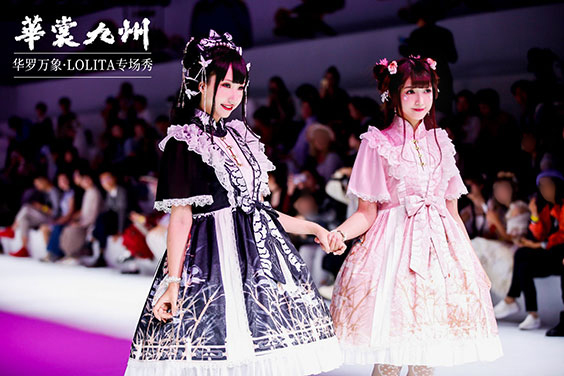 The "Japanese lolita (wa-loli)" look is super popular in Japan. It's a style that combines together traditional Japanese clothing with lolita fashion. "Han lolita" mixes together traditional designs and lolita costumes in a similar kind of way. So maybe it's not a surprise that this trend has gone down so well in China! Incorporating traditional styles into lolita ensembles is so cool! Lolita fashion is constantly changing. I am actively trying to promote lolita fashion, so it excites me to see it broaden in scope and mix with other cultures. Fortunately I still love what I do! Japan rings in the New Year's day at the beginning of January. China follow the lunar calendar, which means that locals China celebrate the New Year in late January. It would be cool to hold get togethers at this time of year and give people the chance to wear a kimono or Han-style clothing while hanging out with family!
My goal for next year is to learn more about Han-style clothes! Lolita fashion is evolving so much. Fusing together lolita fashion with traditional designs, and then breaking them down... That can be a great way to learn more about the world of lolita! I am studying hard every day. I will continue to do my best to promote lolita fashion and cultural diplomacy!
Misako Aoki
PROFILE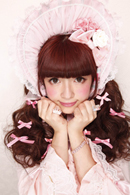 Misako Aoki
Lolita model, nurse, and President of the Japan Lolita Association

Models for KERA and the GOTHIC & LOLITA BIBLE while also working as a nurse. Was appointed as a Kawaii Ambassador (Lolita Fashion Representative) by the Ministry of Foreign Affairs in 2009. Has visited and attended events in over 30 cities across 20 countries and regions. Now has countless overseas fans.

Involved in setting up the Japan Lolita Association, has released "Lolita Fashion Book," has also worked in the development and promotion of new products. Contributes to activities that promote Lolita Fashion.

Misako Aoki official blog: http://lineblog.me/aokimisako/
Misako Aoki official Twitter:@aokimisako
Misako Aoki official Instagram:
https://www.instagram.com/misakoaoki/
Related Articles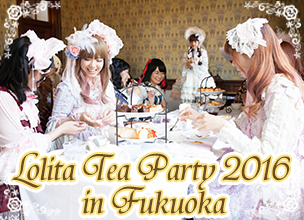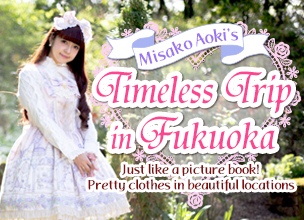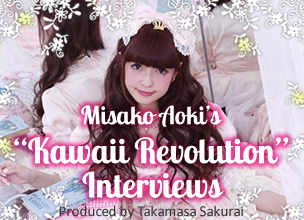 This comment section is for readers to leave opinions and comments. Inappropriate comments may be deleted, so please remember to be respectful. Thank you!