#45 Diversity in the lolita fashion industry and the importance of wigs!(1/13)

Season's greetings! Thanks so much to everyone who has read my articles this year!
This will be my last article of the year! Thank you so much for reading my articles this past year. Looking back... Going abroad every month has almost become part of my yearly routine! Over the last few years, there has been a huge buzz around lolita fashion in China. So I've had quite a lot of opportunities to visit. Also, last year marked two decades since I first got involved in the lolita fashion industry. It was such a memorable year for me! Wearing lolita-style outfits everyday and and participating in fashion activities makes me very happy. Lolita fashion is a major source of strength. That energy gives me a lot of joy, it is so important to me. I would like to continue wearing lolita fashion forever!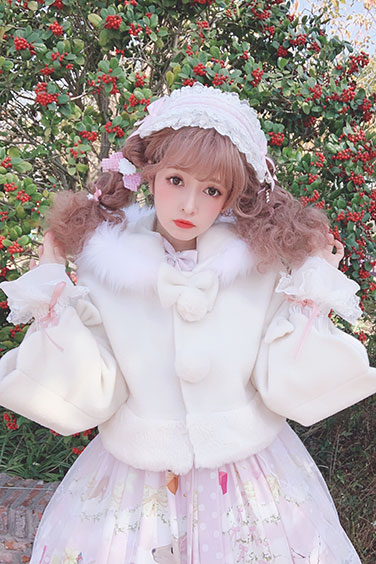 Ningbo, Kunming and Harbin... This year, I had a chance to go to a lot of cities in China that I've never been before! There are no direct flights from Japan to some of these places. That meant I needed to transit and catch connecting flights. I also had to ride quite a few high-speed and local trains! I had so many great experiences... The kind that I do not have in everyday life! Some of my Chinese friends said... "Misako, you've been to more cities in China than me!" China is such a vast country, so the cities I go vary in size! Each place I visit has its own local delicacies. I've learnt a lot from traveling! I have been conducting cultural diplomacy through promoting lolita fashion around the globe. I've realized that it's important to learn about other cultures when you are trying to tell people about your own. I try to keep that point in mind when I travel. That is the reason I actively visit sightseeing spots and to eat local food! Social media and blogs can help facilitate cultural exchange. It is a great way to introduce your culture to other people.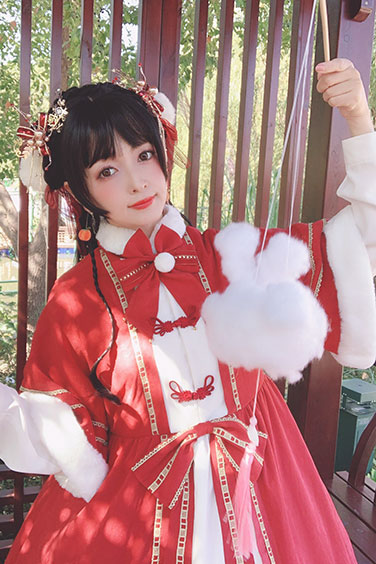 I went to China a lot in November and December! During my trips I usually attend tea parties and take part in photo shoots for Chinese lolita fashion brands. I also participate in a lot of events at shops and other exciting activities. My hair is pretty long, which means that I do not not usually wear wigs or extensions for photo shoots in Japan. But Chinese lolita fashion brands seem to often use wigs for their shoots. It's a lot easier to create a Marie Antoinette-style look if you use a wig!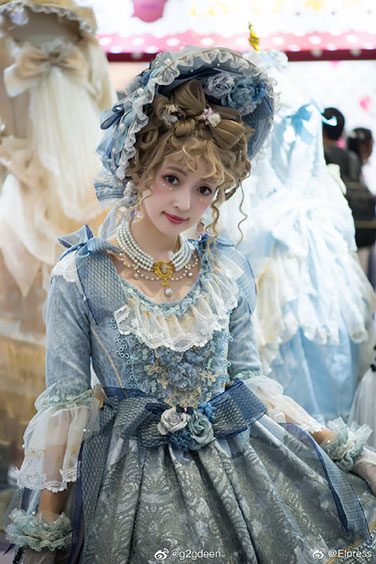 Lolita fashion has become so diverse! There are so many different types! I think black hair goes well with "Wa-loli" (和ロリ / Japanese lolita fashion style) outfits. It also suits "Hana-loli" (華ロリ / Chinese lolita fashion style) ensembles. On the other hand... I like to get my hair done like Marie Antoinette if I am wearing gorgeous, luxurious lolita items! Wigs make it easier to match your hair to your outfit! They're super useful! When I participate in photoshoots in China, a stylist usually takes care of my hair! They're often lolita fashion enthusiasts, so they know how to make sure everything looks good! That really helps us create an entire lolita world in the pictures!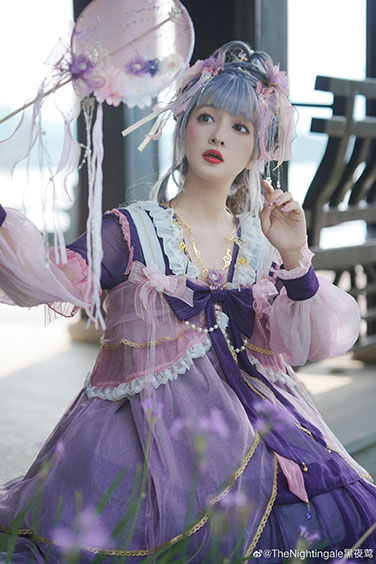 The increase in people using social media sites means that photography is now more important than ever! Posting an eye-catching kawaii photo is an awesome way to promote clothes. It's such an effective way to share the charm and appeal that lolita fashion has to offer. You need to make sure that the wig matches the outfit and then take beautiful pictures of the model! I've had the opportunity to model in lots of Chinese and Japanese photoshoots. These experiences have taught me the importance of hair make-up/style, and wigs. I've also learnt that you sometimes need to change or alter the image your working on.
I've now been in the lolita fashion industry for two decades. This year was my 20th anniversary! I've seen lolita fashion develop and evolve across this time. I've tried all the different styles. There's so much diversity in the industry! It seems to be changing every day! I am very excited to discover what direction lolita fashion will move in next year. I can't wait to see what will become the next big trend! I'm going into my 21st year in lolita fashion! Tokyo 2020 is just around the corner. There will be so many international tourists visiting Japan! I will work harder than ever to promote lolita fashion and support cultural diplomacy. I'm determined to tell people about lolita fashion and all it has to offer! Thank you for your support! See you again next year!
Misako Aoki
PROFILE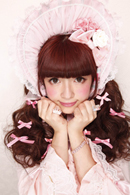 Misako Aoki
Lolita model, nurse, and President of the Japan Lolita Association

Models for KERA and the GOTHIC & LOLITA BIBLE while also working as a nurse. Was appointed as a Kawaii Ambassador (Lolita Fashion Representative) by the Ministry of Foreign Affairs in 2009. Has visited and attended events in over 30 cities across 20 countries and regions. Now has countless overseas fans.

Involved in setting up the Japan Lolita Association, has released "Lolita Fashion Book," has also worked in the development and promotion of new products. Contributes to activities that promote Lolita Fashion.

Misako Aoki official blog: http://lineblog.me/aokimisako/
Misako Aoki official Twitter:@aokimisako
Misako Aoki official Instagram:
https://www.instagram.com/misakoaoki/
Related Articles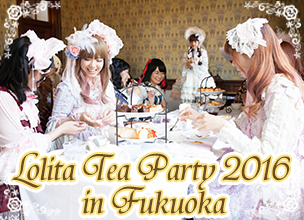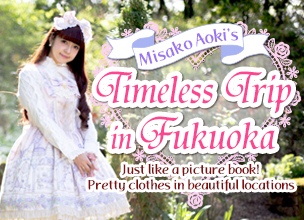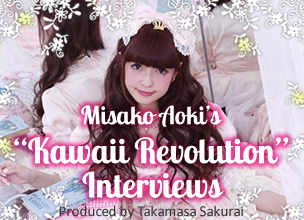 This comment section is for readers to leave opinions and comments. Inappropriate comments may be deleted, so please remember to be respectful. Thank you!