#59 You can become a YouTuber with just a smartphone!(1/5)

Introducing the favourite video editing app!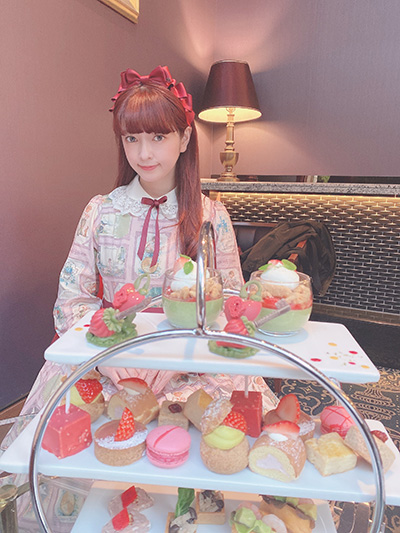 Here comes the strawberry season! There are so many strawberry desserts, even at the afternoon tea! The takeaway afternoon tea has become very popular recently! How do you spend your time at home during the pandemic? Last year, Dalgona coffee and candied strawberries making became very popular, and now it is the audio-chat social networking app "Clubhouse" that is going viral! When the pandemic started, I wondered how should I spend my time at home and how to update my information, then I decided to work hard on Instagram Live and making videos for my YouTube accounts! As Instagram Live is easy to use and viewers can feel free to leave comments, I managed to get more collaboration jobs introducing latest collections of fashion brands. Though more people prefer online purchase nowadays, there must be many who wish to try on the Lolita outfits before purchasing due to the high price. Therefore, I think Instagram has become very useful tool to provide more info! During the pandemic, I sometimes did Instagram Live once a week, and I really enjoyed reading the comments as I felt connected to my fans.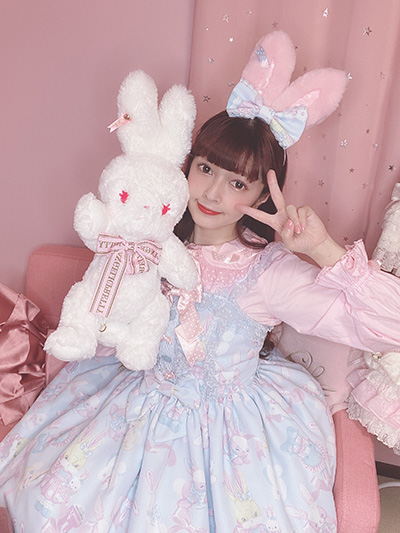 Another one I am using is YouTube. Since "
TakuLoli
" (Home Lolita) becomes a trend I had been uploading posts on social media, but then I began to have the thought of shooting my own video. (Click
here
to view Misako's YouTube channel) I am not good at computers so I work on my smartphone (iPhone), and I do all the planning, shooting, and editing by myself. Just turn the phone to sideways and start editing by using the VLLO app (video editor and maker). There are many cute colored fonts which make it easy to do the editing! I also use iMovie for making music and Phonto for creating thumbnails. I usually spend only about 30 minutes on editing, without doing many complicated work. As I always bring my phone along, I can simply do the work while waiting at a cafe or being on the train. For those who think that you have to get an expensive camera or computer, you can actually become a YouTuber with just a smartphone!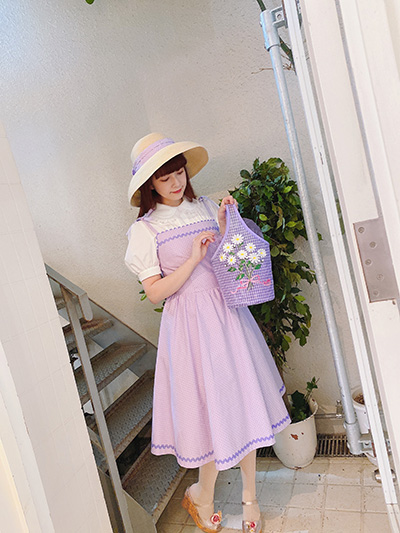 Since then I began to enjoy editing video and it became one of my hobbies at home. I will also add Chinese translations and upload to Bilibili. So far I have accummulated more than 300,000 followers on Bilibili! It is still not a good time to travel abroad, so I will keep updating my information on these sites. How about starting a YouTuber life with just one smartphone? Check out the useful apps now!
Misako Aoki
PROFILE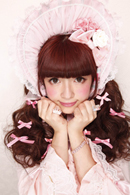 Misako Aoki
Lolita model, nurse, and President of the Japan Lolita Association

Models for KERA and the GOTHIC & LOLITA BIBLE while also working as a nurse. Was appointed as a Kawaii Ambassador (Lolita Fashion Representative) by the Ministry of Foreign Affairs in 2009. Has visited and attended events in over 30 cities across 20 countries and regions. Now has countless overseas fans.

Involved in setting up the Japan Lolita Association, has released "Lolita Fashion Book," has also worked in the development and promotion of new products. Contributes to activities that promote Lolita Fashion.

Blog: http://lineblog.me/aokimisako/
Twitter: @aokimisako
Instagram:
@misakoaoki
YouTube: Click
HERE
!
微博 (Weibo):
@青木美沙子-Official-
bilibili:
https://space.bilibili.com/487631711
Related Articles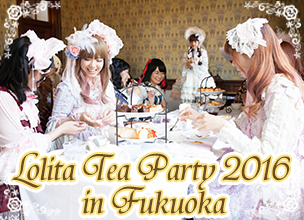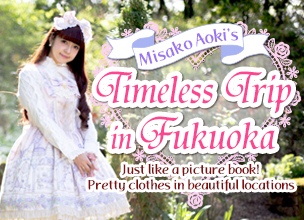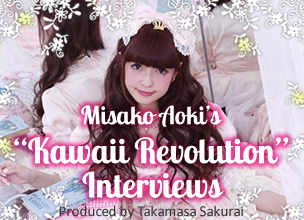 External Links
This comment section is for readers to leave opinions and comments. Inappropriate comments may be deleted, so please remember to be respectful. Thank you!
PRESENTS
All the info. on asianbeat's present campaign!