#67 Recommended Autumn Makeup(1/5)

Feels like doing Bordeaux makeup when autumn arrives!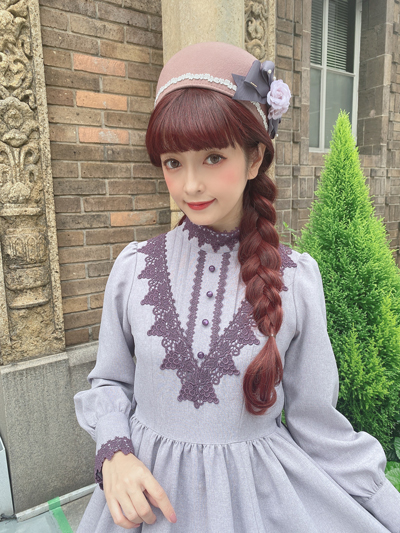 It's autumn! Hello everyone, this is Misako! I am preparing for winter by booking a new coat and buying fur accessories. Autumn season sure makes me want to do Bordeaux makeup and put on a Beret! Recently, I have been focusing more on producing glasses that suit Lolita fashion than modeling. However, it would be great if Lolita fashion could become more well known by collaborating with various companies, not just fashion-related companies.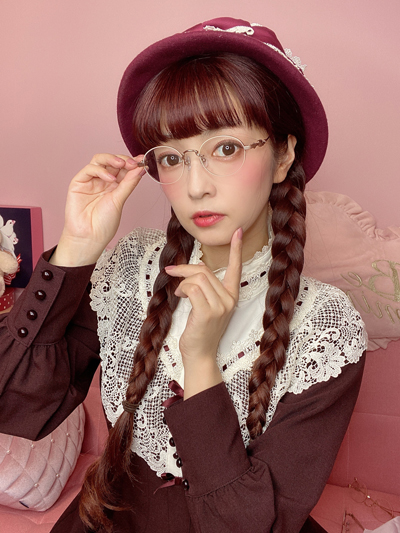 So this time, I would like to introduce Misako's recommended autumn makeup! I have picked up 3 cosmetics products that I have been using recently! It's pretty good and affordable!
Eyeshadow
For autumn makeup, Bordeaux-based colors give a classical doll-like feel and they make you look so cute, I love it! This eyeshadow is also very convenient because it has a cheek color at the bottom!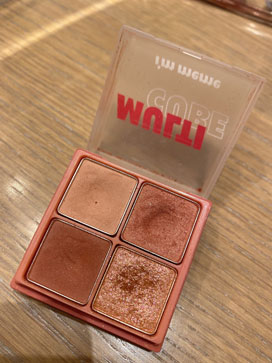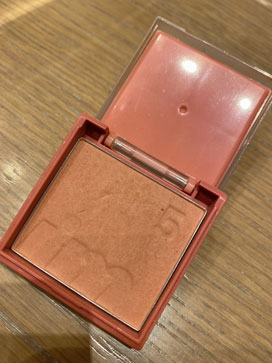 ▲ I'M MEME / MULTICUBE 004 Glam Rose
Highlighter
Porcelain-like skin is a must for doll makeup! You can look more like a doll by using highlighters♪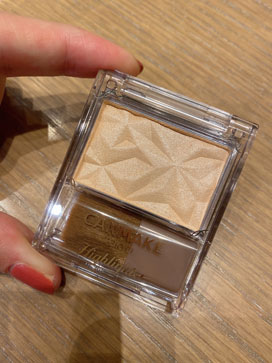 ▲ CANMAKE / Highlighter L01
Lipstick
Add brown lipstick to Bordeaux eyeshadow for a more classical look. I recommend using the tint type as it doesn't really stick to the mask! The fruity scented lipstick makes you feel refreshed even with a mask.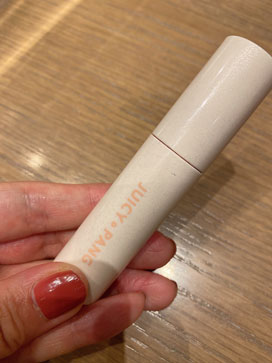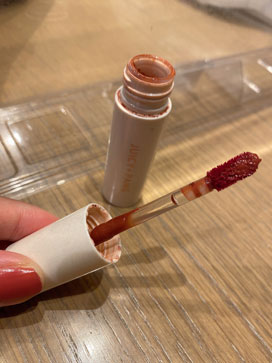 ▲ A'pieu / JUICY PANG SPARKILING TINT (JRD01)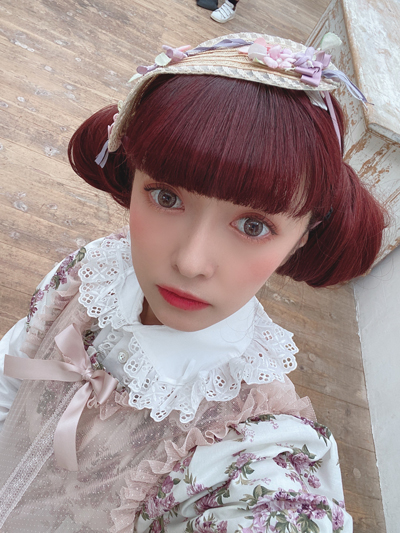 In autumn, I want to put effort in not only fashion but also makeup, at the same time I would like to challenge new forms such as Lolita fashion in glasses.
I'm planning to restart the tea party, too. I would like to create many places where we can wear Lolita fashion. I will continue to do my best in Lolita fashion culture diplomacy in various ways!
Misako Aoki
PROFILE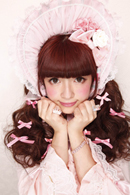 Misako Aoki
Lolita model, nurse, and President of the Japan Lolita Association

Models for KERA and the GOTHIC & LOLITA BIBLE while also working as a nurse. Was appointed as a Kawaii Ambassador (Lolita Fashion Representative) by the Ministry of Foreign Affairs in 2009. Has visited and attended events in over 30 cities across 20 countries and regions. Now has countless overseas fans.

Involved in setting up the Japan Lolita Association, has released "Lolita Fashion Book," has also worked in the development and promotion of new products. Contributes to activities that promote Lolita Fashion.

Blog: http://lineblog.me/aokimisako/
Twitter: @aokimisako
Instagram:
@misakoaoki
YouTube: Click
HERE
!
微博 (Weibo):
@青木美沙子-Official-
bilibili:
https://space.bilibili.com/487631711
Related Articles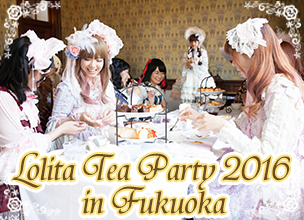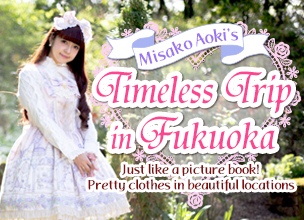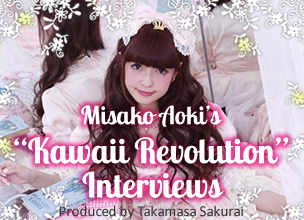 This comment section is for readers to leave opinions and comments. Inappropriate comments may be deleted, so please remember to be respectful. Thank you!