#65 How to survive the summer with Lolita fashion(1/5)

Stay safe in the heat and enjoy Lolita fashion this summer!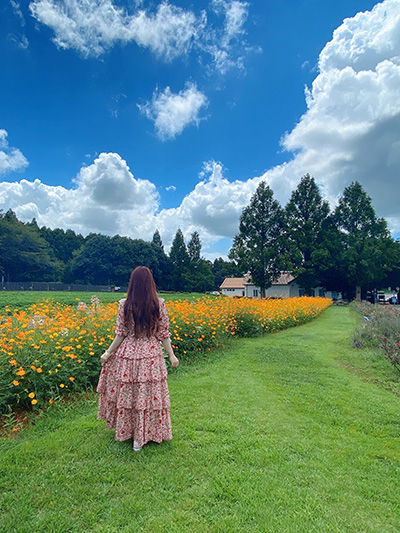 How are you spending your summertime? I've been enjoying my summer while taking precautions against Covid-19 ― watched the Tokyo 2020 Olympics on TV, went to somewhere nearby Mount Fuji to breathe in some fresh air while presenting "Lolita x forest", and had afternoon tea with my mom. I watched both the opening and closing ceremony of the Tokyo 2020 Olympics on TV in real time, and I was so excited when I saw the representatives from countries that I've been to. I had my own way of enjoying the olympics.

Summer is always too hot to be stylish, especially for Lolita fashion. Fabrics such as pannier with lots of ribbon and lace are not very breathable. But I want to enjoy fashion freely even in summer! So I'm sharing how I get through the summer while still enjoying Lolita fashion.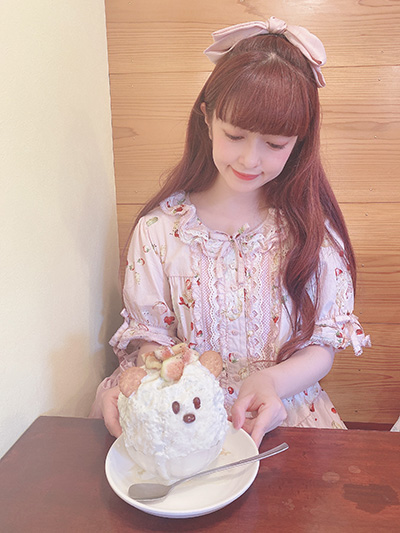 1) Carry a water bottle
Put some ice into your water bottle (thermos bottle) so that you can enjoy cold drink all day long and cool down a bit.
2) Wear your pannier, bonnet, or other headdresses when you arrive at the destination
Panniers and bonnets are not very breathable and they make you feel hotter so carry them with you and wear them when you reach the destination.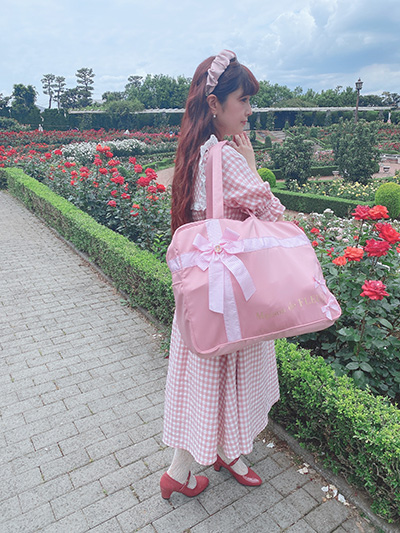 3) Carry along a handheld fan or folding fan (sensu)
Cool yourself down with a handheld fan or folding fan / sensu ― which have been popular in the recent years. It helps reduce your body heat immediately by cooling down the parts where large blood vessels flow, such as the neck, armpits and thighs.
4) Carry a cute UV parasol
Carry a cute parasol with you, as it's a must-have item for Lolita fashion. It is necessary for preventing too much heat and sunburn under the scorching sun. White and pink parasols are recommended as they go well with the style and lighten up your mood.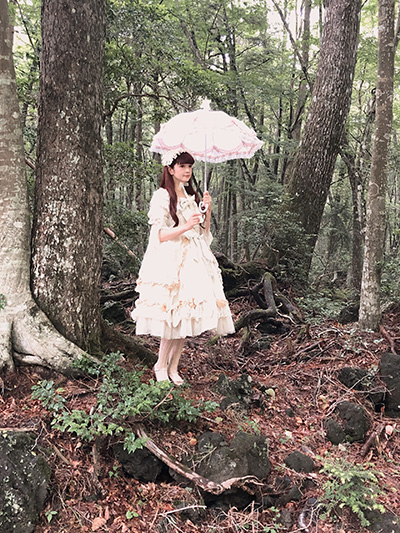 5) Go for an afternoon tea
Going for an afternoon tea with my family is a good way to refresh my mood, even though I've been going alone lately (lol). At the hotels, measures to prevent the spread of Covid-19 are taken well and there is a wide space between the seats, so I can always relax myself without any concern. "One-person afternoon tea" is actually quite fun!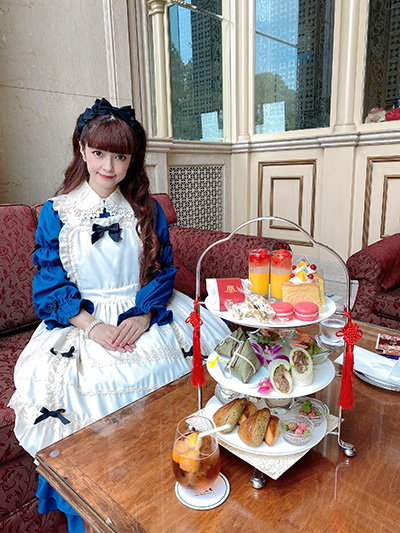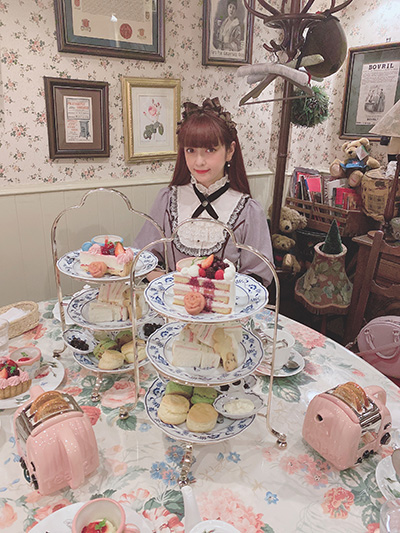 So this is how I've been trying to get through the summer, by taking precautions while enjoying Lolita fashion. Staying stylish not only can cheer yourself up but also gives motivation for your work! So let's survive this summer without getting rid of your style! Don't forget to stay safe and be careful of heat stroke!
Misako Aoki
PROFILE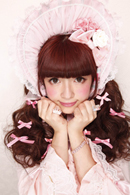 Misako Aoki
Lolita model, nurse, and President of the Japan Lolita Association

Models for KERA and the GOTHIC & LOLITA BIBLE while also working as a nurse. Was appointed as a Kawaii Ambassador (Lolita Fashion Representative) by the Ministry of Foreign Affairs in 2009. Has visited and attended events in over 30 cities across 20 countries and regions. Now has countless overseas fans.

Involved in setting up the Japan Lolita Association, has released "Lolita Fashion Book," has also worked in the development and promotion of new products. Contributes to activities that promote Lolita Fashion.

Blog: http://lineblog.me/aokimisako/
Twitter: @aokimisako
Instagram:
@misakoaoki
YouTube: Click
HERE
!
微博 (Weibo):
@青木美沙子-Official-
bilibili:
https://space.bilibili.com/487631711
Related Articles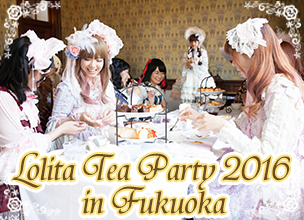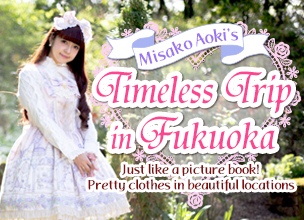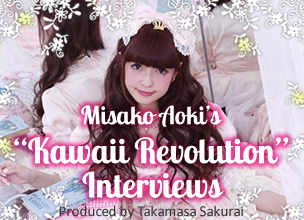 This comment section is for readers to leave opinions and comments. Inappropriate comments may be deleted, so please remember to be respectful. Thank you!