#70 Ways to enjoy Lolita fashion in every season!(1/5)

Doing what I love again this year!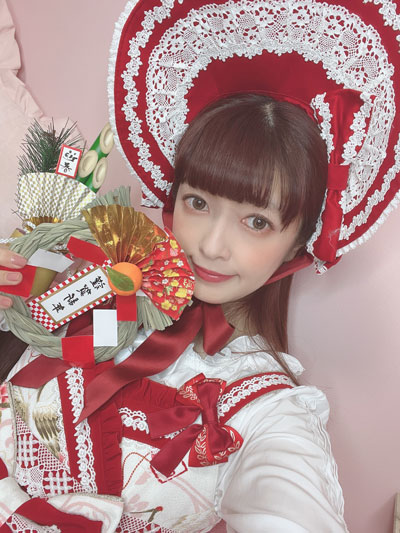 Happy near year to everyone! May the new year bring only good things to all of you!

I've now been in the lolita fashion industry for more than two decades. I know that there are some people views Lolita fashion from a biased perspective and think Lolita fashion itself and dressing up in Lolita fashion after a certain age is considered not "normal". But I should do whatever makes me happy so, my new year resolution of 2022 is to "stick to my beliefs". Also, I would like to continue writing articles about the beauty of Lolita fashion and share my thoughts! So here is my first article of the year: Ways to enjoy Lolita fashion in every season! Enjoy!
Wa-loli (Japanese-style Lolita fashion) on New Year
Japanese-style Lolita fashion (Wa-loli) on New Year, which is a fusion of kimono and Lolita fashion! It would be nice to wear Wa-loli style outfits to attend events such as "New Year Party", "Tea Party", and "Hatsumoude" (first visit to the shrine on New Year). This Japanese-style Lolita fashion matches "Natsu-matsuri" (summer festival) and Wagashi shops (Japanese sweet shop) as well!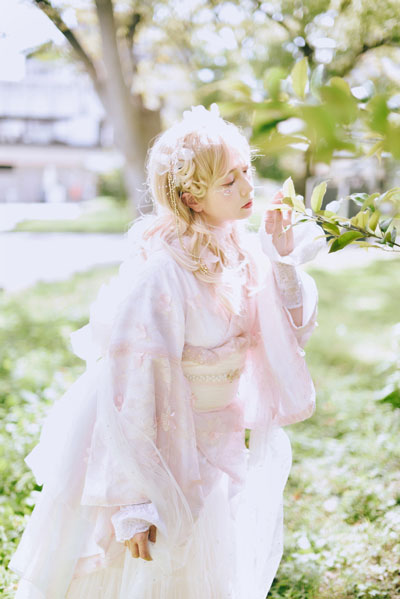 Hana-loli (Chinese-style Lolita Fashion) on Chinese New Year
At the time of Chinese New Year, why not put on your Hana-loli (Chinese-style Lolita Fashion) and Chinese Han-style lolita clothes? Mixing traditional clothing with Lolita fashion is a trend, it is a way to enjoy the holidays and fashion at the same time!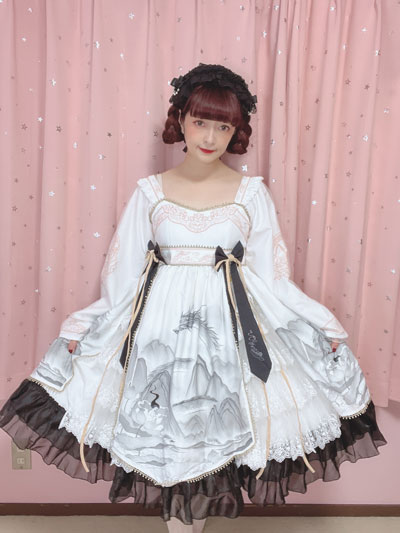 Classic Lolita during Rose season
It's rose season already? Then it's time to put on your Classic Lolita (
Kura-Loli
)! Why not visit a rose garden during spring and autumn rose season for instagram worthy pics! You would look super cute in rose-patterned classic Lolita outfits! Want to see pic of Classic Lolita x rose garden? Check out "
Misako Aoki's Timeless Trip in Fukuoka | Lovely Gardens
" as well!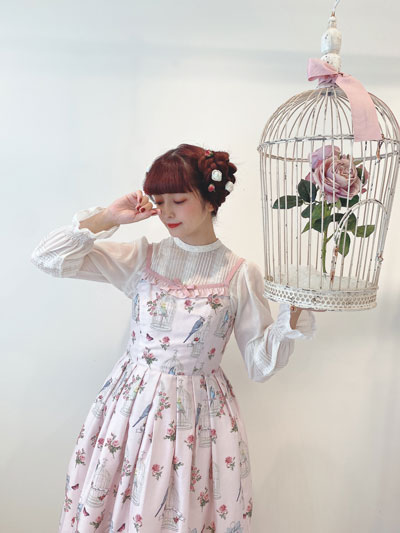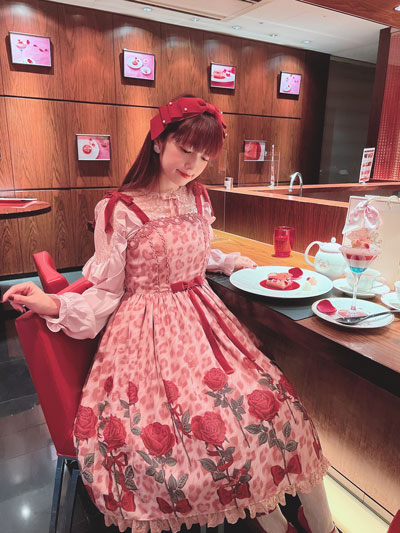 Gothic Lolita on Halloween
In the spooky month of Halloween, let's dress up in "Gothic Lolita" (Gosu-Loli)! Wear a black or blood red lipstick, a slightly fierce makeup to look more fit for Halloween and head out for some afternoon tea!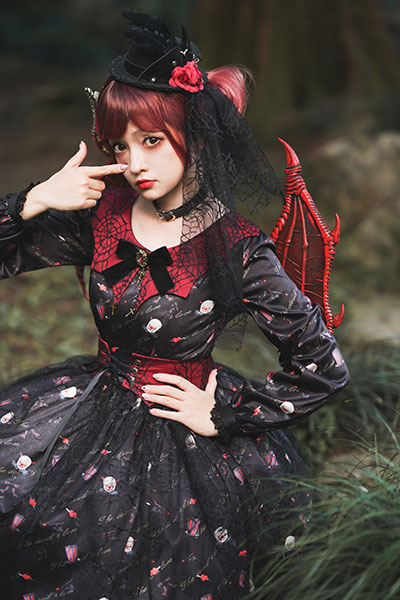 Hime (Princess) Lolita on Christmas
Christmas season sure makes me want to wear a gorgeous, Christmas-colored hime (Princess) Lolita outfits! Go ahead and put on your most gorgeous hime Lolita dress and get pumped up at the end of the year!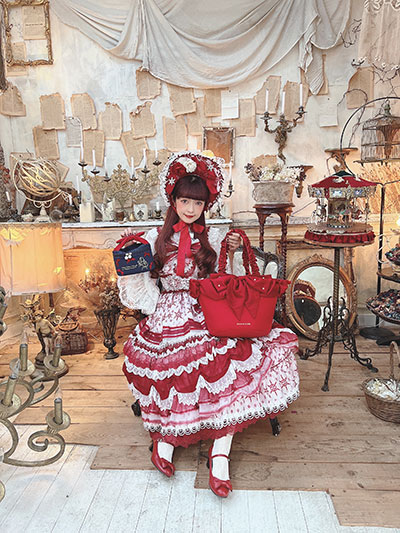 So that was a rough introduction on how to enjoy Lolita fashion in every season, as you can see there are lots of genre when it comes to Lolita fashion! I guess the most well-known "word" in our industry is probably the word "
Gosu-Loli
" (Gothic Lolita). It feels like the word "Gosu-Loli" is becoming as well known as the word "Lolita" these days. Anyone can come up with a new Lolita genre by adding something in front the word "Lolita". As there's no rule for fashion, I'm excited to see what the next new genre is going to be! At the same time, I would like to try and pull off all sorts of Lolita fashion! I will be sharing lots of Lolita fashion information so stay tuned! Thank you for your support!
Misako Aoki
PROFILE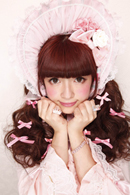 Misako Aoki
Lolita model, nurse, and President of the Japan Lolita Association

Models for KERA and the GOTHIC & LOLITA BIBLE while also working as a nurse. Was appointed as a Kawaii Ambassador (Lolita Fashion Representative) by the Ministry of Foreign Affairs in 2009. Has visited and attended events in over 30 cities across 20 countries and regions. Now has countless overseas fans.

Involved in setting up the Japan Lolita Association, has released "Lolita Fashion Book," has also worked in the development and promotion of new products. Contributes to activities that promote Lolita Fashion.

Blog: http://lineblog.me/aokimisako/
Twitter: @aokimisako
Instagram:
@misakoaoki
YouTube: Click
HERE
!
微博 (Weibo):
@青木美沙子-Official-
bilibili:
https://space.bilibili.com/487631711
Related Articles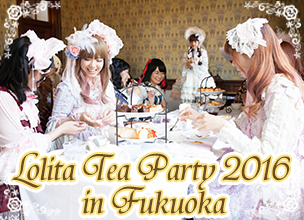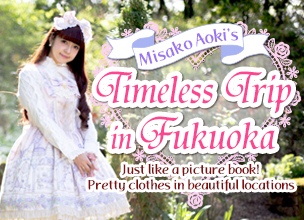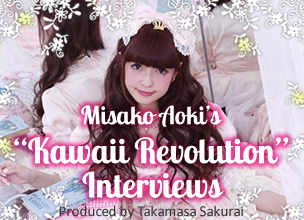 This comment section is for readers to leave opinions and comments. Inappropriate comments may be deleted, so please remember to be respectful. Thank you!