#72 At last! A Lolita fashion event!(1/5)

We had so much fun dressing up and taking pics!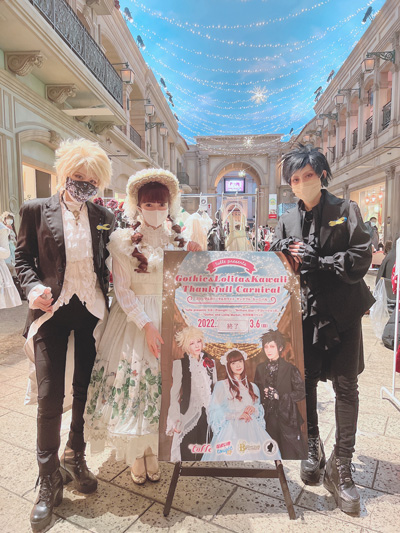 We couldn't organize many events or tea parties due to the pandemic, but we were able to hold the Lolita festival "Gothic&Lolita&Kawaii Thankfull Carnival" at VenusFort of Tokyo (which unfortunately will be closed from March 27) for two days, February 23rd and March 6th!

VenusFort (Tokyo) is a European-style shopping mall with grand fountains, a church-style stage, beautiful illuminations, and a castle-like interior that make you feel as if you are in another country! Just the perfect venue for Lolita fashion! After various planning and preparations, we held a Lolita fashion parade, talk event, exhibition sales, and tea party at the venue. It was my first and last event at the VenusFort! I was so excited to finally hold the event because we didn't have many occasions to put on a Lolita dress due to the pandemic.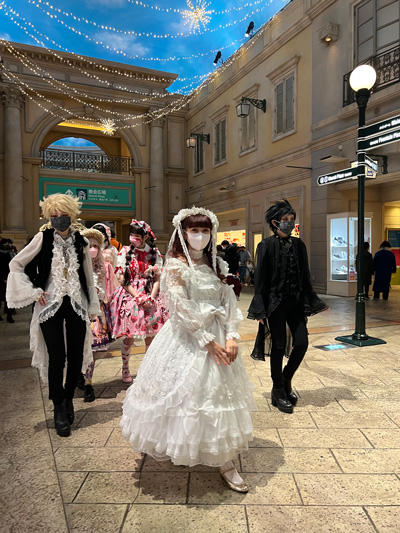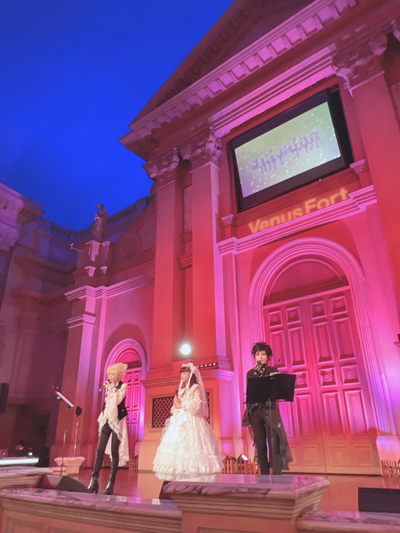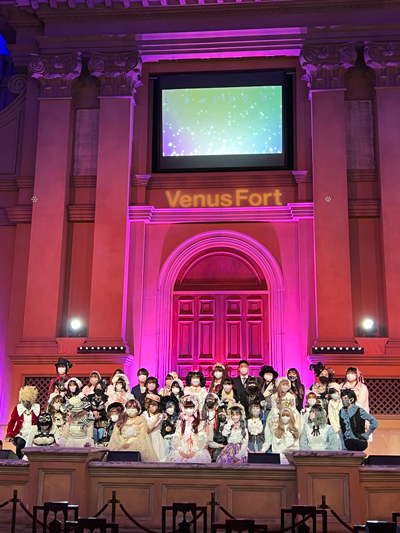 Through this event, I realized that Lolita fashion will be extra fun if we have friends with the same hobbies and/or have enough events that allows us to wear Lolita fashion. At the event, we held a fashion contest for the participants, and everyone was dressed up in so many creative ways! It was really fun to see people enjoying themselves by dressing up however they like and taking pictures with other members to create unforgettable memories. It made me realize that Lolita fashion isn't just about putting on clothes, but more about enjoying yourself in many ways.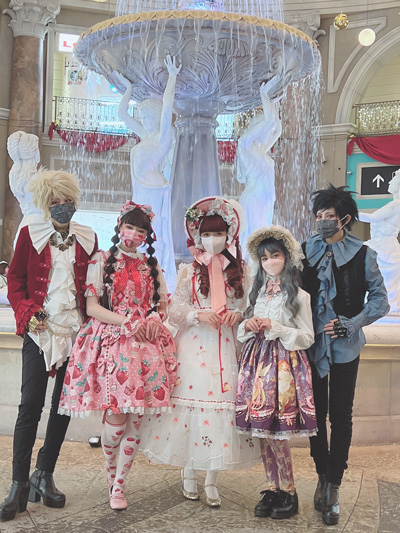 It's so sad that VenusFort will be closing down, but thanks to the event I was able to make some new discoveries on myself and Lolita fashion! At first I was a little reluctant to hold an event as the pandemic is still going on, but I felt that it is my responsibility to provide a safe place where everyone can have a little fun while taking measures against covid-19.
I will never forget the smiles on every participant's face when they are enjoying themselves by wearing what they like. Their smiles are the reason why I want to try and organize more events that allows Lolita fashion fans to put on their favorite Lolita fashion. After all, Lolita fashion is so much fun, right? Anyway, springtime is coming and I can't wait for the right time to put on Wa-loli (Japanese-style Lolita fashion) for cherry-blossoms viewing parties!
Misako Aoki
PROFILE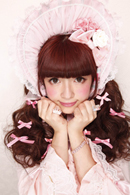 Misako Aoki
Lolita model, nurse, and President of the Japan Lolita Association

Models for KERA and the GOTHIC & LOLITA BIBLE while also working as a nurse. Was appointed as a Kawaii Ambassador (Lolita Fashion Representative) by the Ministry of Foreign Affairs in 2009. Has visited and attended events in over 30 cities across 20 countries and regions. Now has countless overseas fans.

Involved in setting up the Japan Lolita Association, has released "Lolita Fashion Book," has also worked in the development and promotion of new products. Contributes to activities that promote Lolita Fashion.

Blog: http://lineblog.me/aokimisako/
Twitter: @aokimisako
Instagram:
@misakoaoki
YouTube: Click
HERE
!
微博 (Weibo):
@青木美沙子-Official-
bilibili:
https://space.bilibili.com/487631711
Related Articles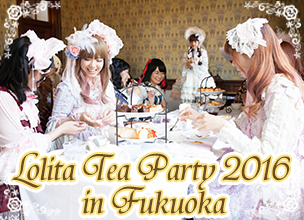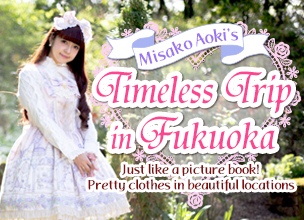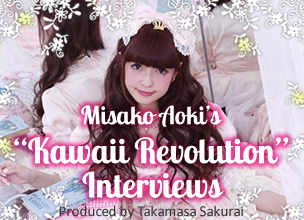 This comment section is for readers to leave opinions and comments. Inappropriate comments may be deleted, so please remember to be respectful. Thank you!