#73 Sakura × Han-style lolita fashion(1/5)

Dress up Han-style lolita fashion in pink like the beautiful spring cherry blossoms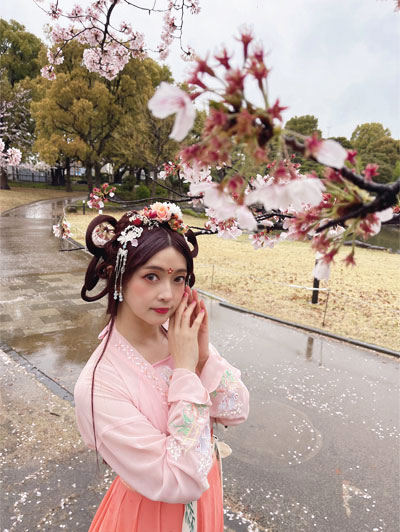 Sakura - Japanese cherry blossoms - are in full bloom early April, even though there are still big temperature differences every day around that time in spring. Every year I look forward to seeing the cherry blossoms and I published a
sakura × Lolita fashion
article last year. The combination of seasonal influences on Lolita fashion was received well overseas. This encouraged me to take photos of cherry blossoms in Japan for people overseas who can not travel because of COVID related restrictions, so they can see cherry blossoms online.
This year I tried to combine Han-style lolita fashion with Sakura. Unfortunately, the weather was windy and rainy, but since the cherry blossoms are only in full bloom for a very short period of time, I forced myself to go out on the photo shoot anyway.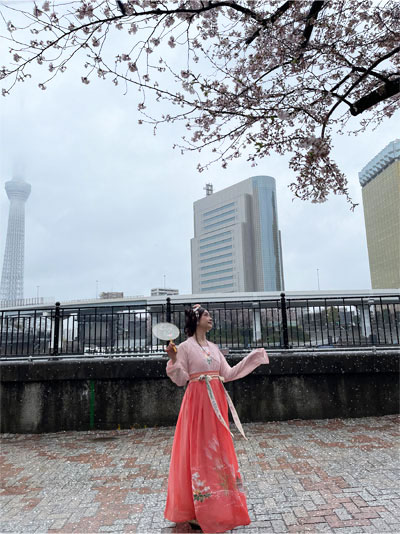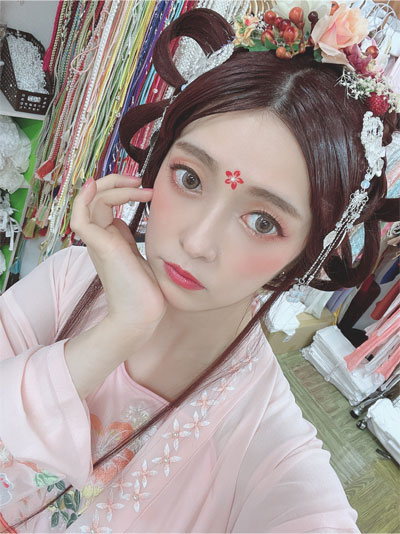 My Han-style lolita fashion today features cherry blossom pink that reminds you of spring. The photos were taken near Asakusa and Sumida River in Tokyo. This is a very famous Sakura viewing spot I go to every year.

The dark make up I put on and the Han-style lolita fashion contrasts well with cherry blossom pink. I separated the fringe to create a fresh look. Before the COVID lock down happened, I used to travel to China regularly. I miss it a lot, so I wanted to remind myself of this time so I went to a Chinese supermarket in Ikebukuro.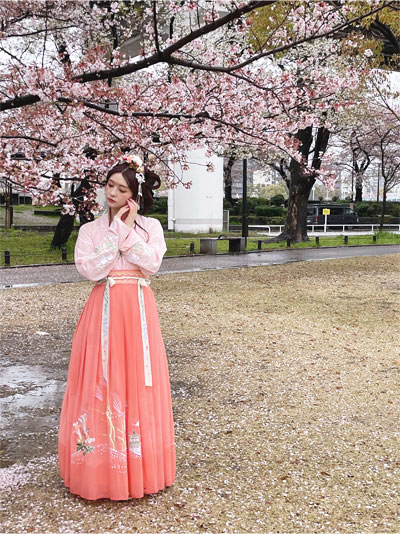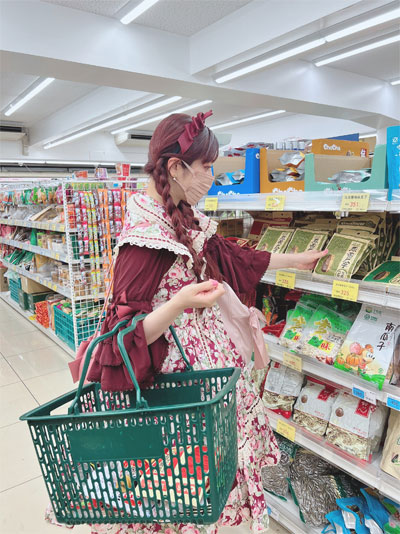 I was able to buy many snacks that I used to buy in China. Sunflower seeds are my favorite. I felt like I really was in China by going to this Chinese supermarket. There are many foreign places like this Chinese supermarket in Japan that can make you feel like you traveled abroad in these times when traveling overseas is restricted.
I am glad that I am able to share these cherry blossom photos and the "visiting China in Japan" experience with you.
Misako Aoki
* Photos inside the store were taken with their permission.
PROFILE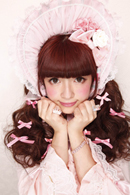 Misako Aoki
Lolita model, nurse, and President of the Japan Lolita Association

Models for KERA and the GOTHIC & LOLITA BIBLE while also working as a nurse. Was appointed as a Kawaii Ambassador (Lolita Fashion Representative) by the Ministry of Foreign Affairs in 2009. Has visited and attended events in over 30 cities across 20 countries and regions. Now has countless overseas fans.

Involved in setting up the Japan Lolita Association, has released "Lolita Fashion Book," has also worked in the development and promotion of new products. Contributes to activities that promote Lolita Fashion.

Blog: http://lineblog.me/aokimisako/
Twitter: @aokimisako
Instagram:
@misakoaoki
YouTube: Click
HERE
!
微博 (Weibo):
@青木美沙子-Official-
bilibili:
https://space.bilibili.com/487631711
Related Articles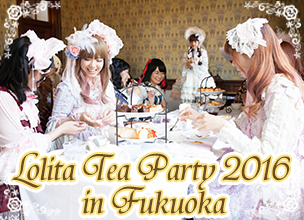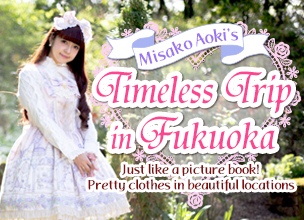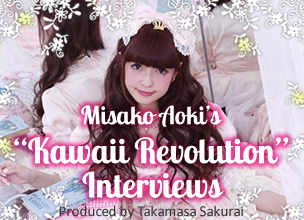 This comment section is for readers to leave opinions and comments. Inappropriate comments may be deleted, so please remember to be respectful. Thank you!