#74 Photography Tips: Taking gorgeous afternoon tea pictures!

I recommend choosing cute outfits with ribbons and lace when sitting at the table!
The pinnacle of lolita fashion is enjoying afternoon tea in beautiful lolita clothes. Various hotels and cafes increasingly offer afternoon tea and it is a popular option for girls' gatherings or going there with your date. Find out the afternoon tea theme and then match the clothes to that style. If it is strawberry season, you could choose clothes in red and pink and if it is a Chinese themed afternoon tea party then choose Chinese lolita dresses. It is fun and exciting to choose the clothes according to the afternoon tea atmosphere. I especially like dresses in Mary Antoinette style. It is indisputable that afternoon tea and lolita fashion go well together.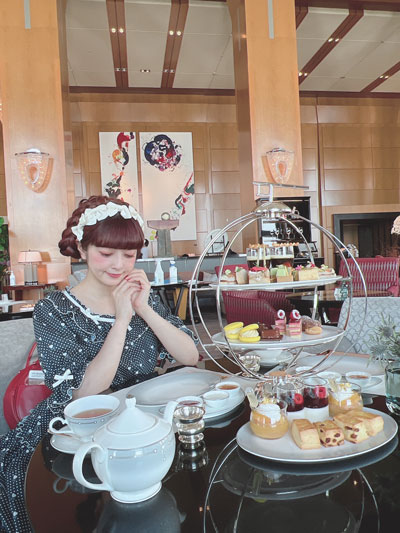 This time, I will introduce how to take cute pictures of your afternoon tea (Misako style). My first tip is matching your clothes to the afternoon tea theme. That includes matching the colors and style of your dress to the afternoon tea theme. Since you most likely will be sitting at the table while taking photos, I recommend choosing cute outfits with ribbons and lace especially on the upper body and collar of the dress. I think it looks cute when you take photos not only looking directly at the camera, but looking at the tea set for a more natural look. Another great idea is to wear matching outfits with your friend.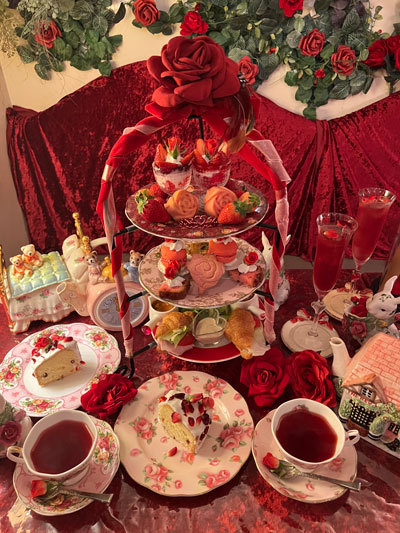 When you want to take photos of the afternoon tea set by itself, it might be difficult to see the delicious treats on the second and third tiers of a plate tower so I recommend putting sweets and savory treats side by side to give a better presentation of the afternoon tea set.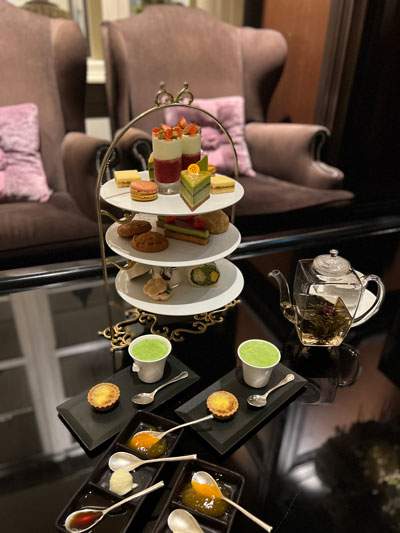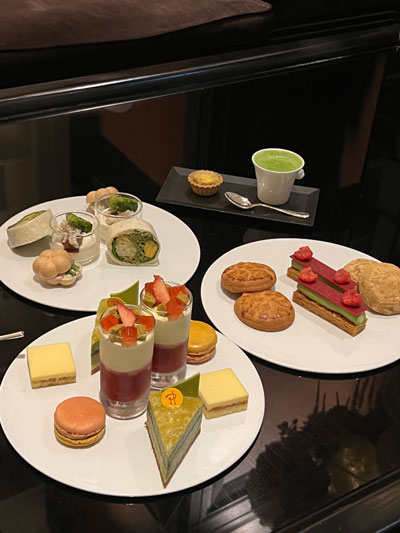 Recently, I find myself taking more video footage because I believe it can convey the atmosphere better than still images. Next time when you take photos of your afternoon tea set, why not try taking videos afterwards because the delicate detail of each treat is easier to capture on video.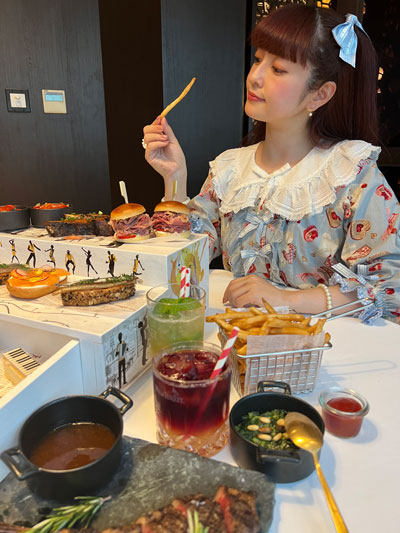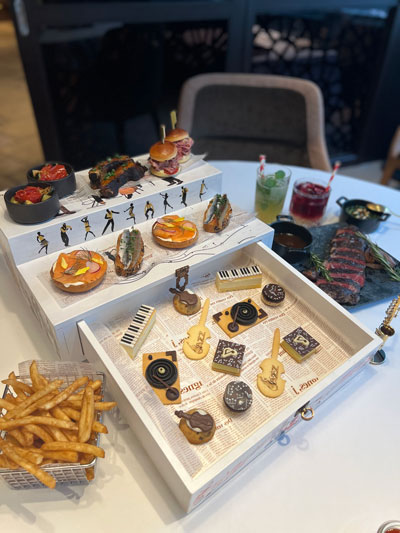 Afternoon tea and lolita fashion look great together, so I believe this is the perfect opportunity to take very cute photos. Taking those cute pictures, enjoying the delicious afternoon tea, will surely bring a smile to your face!
Lolita fashion is my favorite hobby but it is closely followed by going out for afternoon tea. Many shops offer free refills, with many different kinds of tea flavors and also the seats are very spacious! Please give lolita fashion x afternoon tea a try!
Misako Aoki
* Photos inside the store were taken with their permission.
PROFILE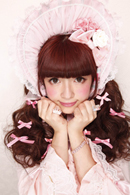 Misako Aoki
Lolita model, nurse, and President of the Japan Lolita Association

Models for KERA and the GOTHIC & LOLITA BIBLE while also working as a nurse. Was appointed as a Kawaii Ambassador (Lolita Fashion Representative) by the Ministry of Foreign Affairs in 2009. Has visited and attended events in over 30 cities across 20 countries and regions. Now has countless overseas fans.

Involved in setting up the Japan Lolita Association, has released "Lolita Fashion Book," has also worked in the development and promotion of new products. Contributes to activities that promote Lolita Fashion.

Blog: http://lineblog.me/aokimisako/
Twitter: @aokimisako
Instagram:
@misakoaoki
YouTube: Click
HERE
!
微博 (Weibo):
@青木美沙子-Official-
bilibili:
https://space.bilibili.com/487631711
Related Articles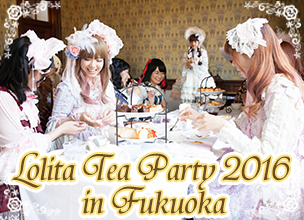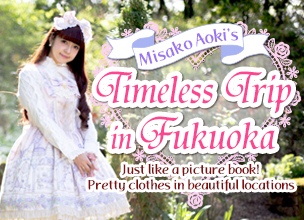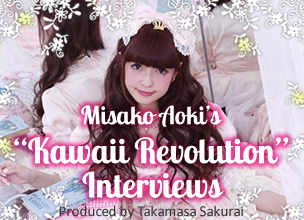 This comment section is for readers to leave opinions and comments. Inappropriate comments may be deleted, so please remember to be respectful. Thank you!