#75 My 39th birthday tea party!(1/5)

My birthday falls in rose season!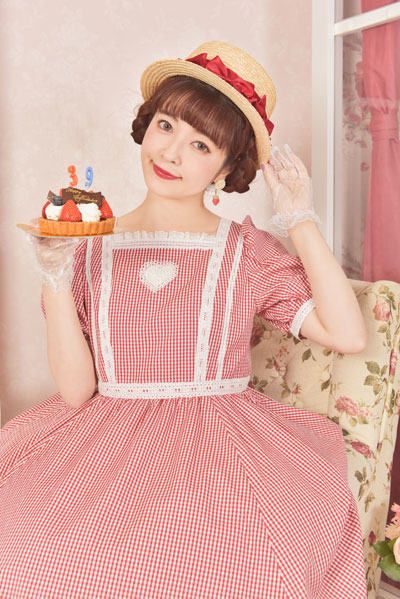 Just the other day, I turned 39! My birthday was on June 3rd! Thank you so much to everyone who sent me birthday wishes on social media. It seems like I've turned 39 in the blink of an eye. It feels like hardly anytime has passed. It has taken me by surprise! I'm now in the last year of my thirties. I hope it goes without saying but I intend to continue my pursuit for all things "kawaii" at any age. For example, I still adore the color pink and pigtails! I have lots more kawaii updates to come, so please stay tuned!

I've been wanting to organize a lolita tea party for my 39th birthday for a long time! This was actually the first birthday tea party I've held for two years! The coronavirus pandemic has made it difficult for large groups of people to meet, so there was a lot of excitement and anticipation for this gathering!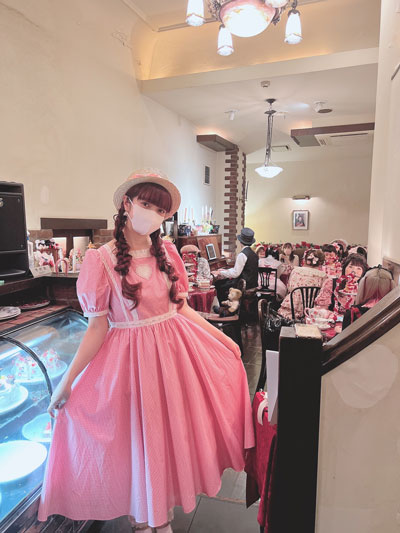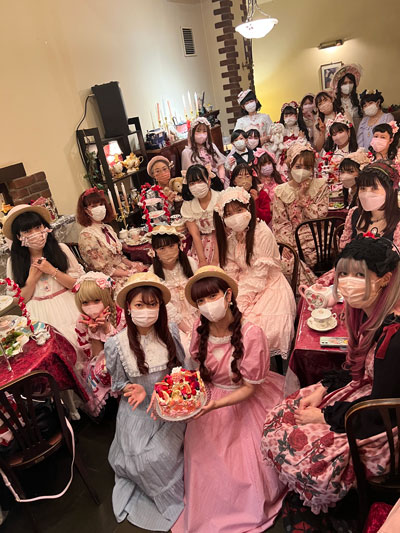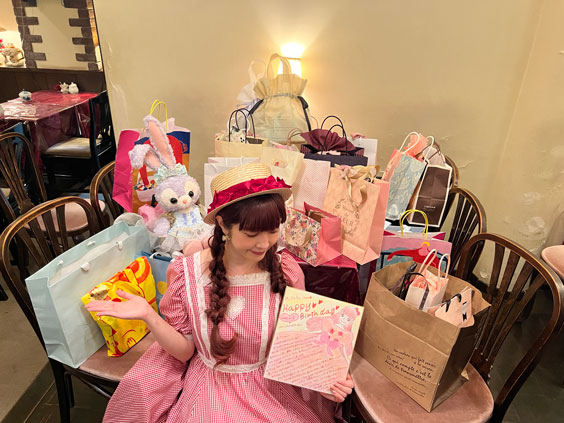 The dress code for the birthday tea party was pink, which is my favorite color! We enjoyed a delightful afternoon tea at "CAFE ACORITE" in Mejiro, Tokyo! It was just beautiful! Seeing everyone dressed in lolita outfits made me very happy. It was almost a soothing experience! Lolita fashion is more enjoyable if you get to share the experience with your friends in a lovely setting. I hope to slowly create more opportunities like this moving forward.

As I mentioned, my birthday is in June. This also happens to be the time in Japan when roses are in bloom. So I decided to celebrate my birthday by going to a rose garden. This kind of location is my favorite place to visit in the middle of the year. I always try to find one when June comes around. Lolita fashion and rose gardens are the perfect combination!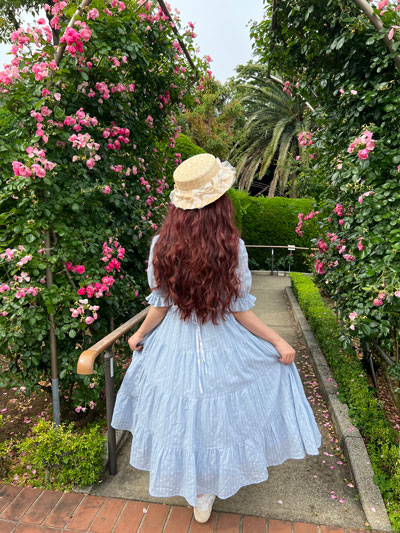 There are so many things to do in a rose garden! You can take pictures, go for a walk, learn the names of different roses, and read about the flowers characteristics. Lots of roses have super kawaii name... They make my heart flutter!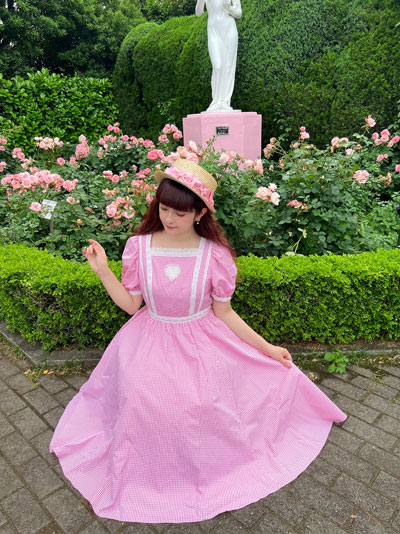 Here are my main goals as a 39 year old...
1. I'm currently working on lots of projects. I'm either developing them or collaborating with others. My aim is for these projects to be successful and fun for everyone.
2. Whenever I model, I will try to make sure that lolita fashion look cute.
3. Have lots of fun afternoon teas!
4. If I do get a chance to go abroad, I would like to resume my efforts to promote cultural diplomacy overseas through lolita fashion.
I will do my best to promote lolita fashion without neglecting my health and happiness. Let's keep going and give it our best shot!
Misako Aoki
PROFILE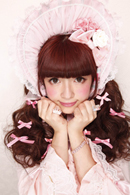 Misako Aoki
Lolita model, nurse, and President of the Japan Lolita Association

Models for KERA and the GOTHIC & LOLITA BIBLE while also working as a nurse. Was appointed as a Kawaii Ambassador (Lolita Fashion Representative) by the Ministry of Foreign Affairs in 2009. Has visited and attended events in over 30 cities across 20 countries and regions. Now has countless overseas fans.

Involved in setting up the Japan Lolita Association, has released "Lolita Fashion Book," has also worked in the development and promotion of new products. Contributes to activities that promote Lolita Fashion.

Blog: http://lineblog.me/aokimisako/
Twitter: @aokimisako
Instagram:
@misakoaoki
YouTube: Click
HERE
!
微博 (Weibo):
@青木美沙子-Official-
bilibili:
https://space.bilibili.com/487631711
Related Articles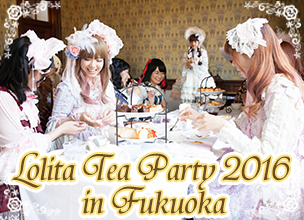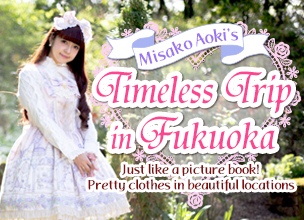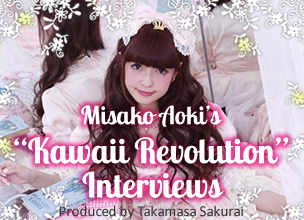 This comment section is for readers to leave opinions and comments. Inappropriate comments may be deleted, so please remember to be respectful. Thank you!