#61 A challenge on cherry blossoms & Lolita & kimono(1/5)

The cherry blossom season feels so good! Took a walk in a Wa-Loli style♪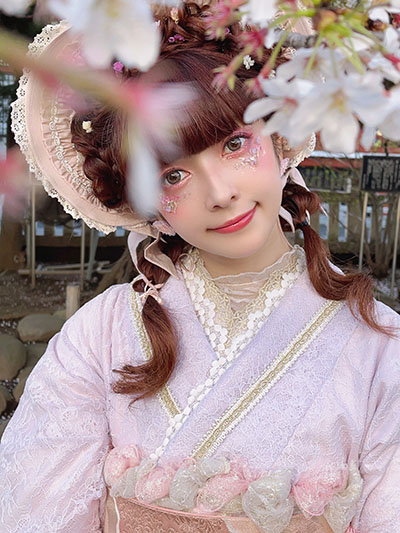 Spring is the season of cherry blossoms! I love pink so I always get excited in this season. Before the pandemic, there used to be a lot of tourists who came to see cherry blossoms! It's as if cherry blossoms=Japan. Last year I couldn't go for cherry blossom viewing due to the pandemic, so this year I went for a walk while doing a cherry blossoms+Lolita+kimono fusion, which I'd always wanted to try. I believe many of you might wonder what does "Lolita+kimono" look like. I wanted to challenge on mixing Lolita with traditional Japanese culture, and my dream has come true! First of all, I took a walk at the local cherry blossom spot in a Wa-Loli style.

Wa-Loli is a genre that is becoming popular among people overseas in the recent years. The outfits are usually made with kimono fabric and designed in Lolita style. It is popular to wear them especially during summer festivals, New Year holidays, and cherry blossom season. This time, I put on a Wa-Loli outfit from Metamorphose (fashion brand) and took photos in front of cherry blossoms. It was a fusion of cherry blossoms, Lolita and kimono that you can easily try. Besides, the fusion between Lolita and Hanfu, as well as other traditional costumes, has become popular all over the world.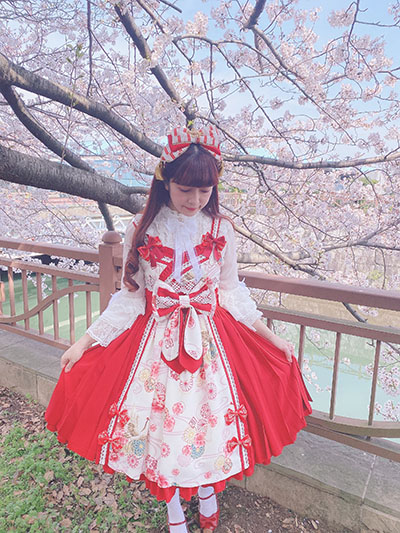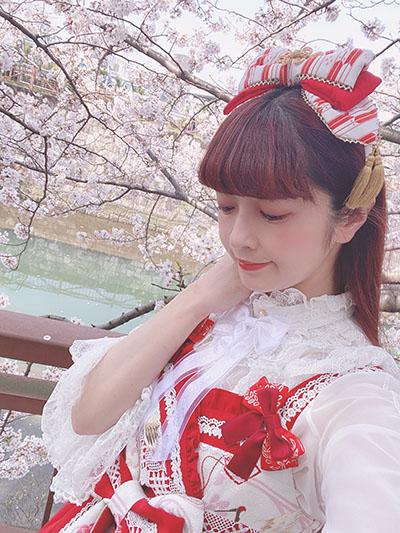 Another thing I'd always wanted to try was to take a walk among the cherry blossoms in Asakusa (Tokyo) when wearing kimono. There are many kimono rental shops in Asakusa and you can simply try it! However, I didn't just wear a kimono, but actually added some Lolita elements to it! I wore a bonnet to match with the kimono that comes with lace, and did a petal-makeup on my face. The bonnet is my own accessories♪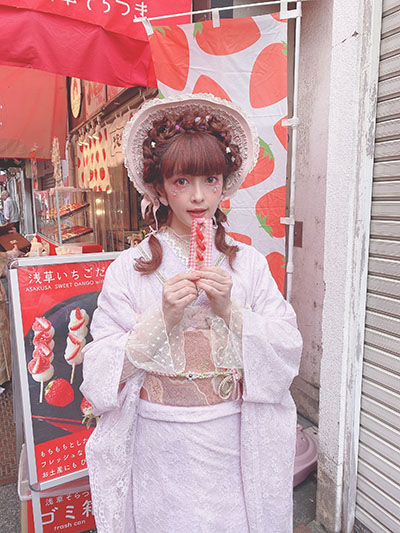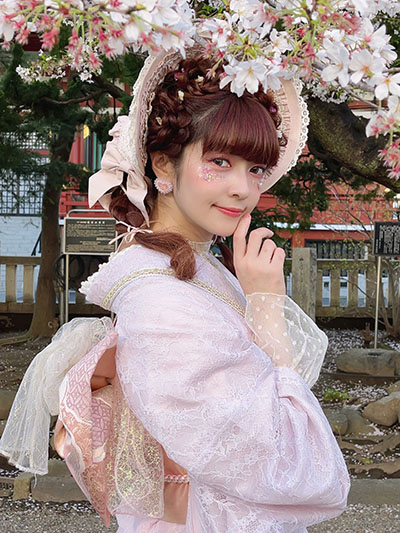 Bonnets are often used in Lolita fashion when you want to look gorgeous or attending a tea party. It's a kind of accessories that can easily make me feel good. I think its elegant look goes well with kimono so I tried matching them together this time.
I chose an obi and a bonnet in the colour of cherry blossoms! After posting it online (SNS), I received comments such as "Lolita and kimono match so well!", "So lovely! It's something new!". I called it a challenge but fashion is supposed to have no limits, so it's fun to actually try on different things and create new styles.
As cherry blossoms can only be seen in a short period of time in a year, I'm glad that I was able to try the cherry blossoms+Lolita+kimono fusion in this precious springtime. I hope that foreigners would be able to visit Japan next spring to enjoy cherry blossom viewing. Also, I'd like to do a photoshoot of this cherry blossoms+Lolita+kimono fusion again next year!
Misako Aoki
PROFILE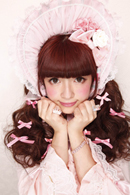 Misako Aoki
Lolita model, nurse, and President of the Japan Lolita Association

Models for KERA and the GOTHIC & LOLITA BIBLE while also working as a nurse. Was appointed as a Kawaii Ambassador (Lolita Fashion Representative) by the Ministry of Foreign Affairs in 2009. Has visited and attended events in over 30 cities across 20 countries and regions. Now has countless overseas fans.

Involved in setting up the Japan Lolita Association, has released "Lolita Fashion Book," has also worked in the development and promotion of new products. Contributes to activities that promote Lolita Fashion.

Blog: http://lineblog.me/aokimisako/
Twitter: @aokimisako
Instagram:
@misakoaoki
YouTube: Click
HERE
!
微博 (Weibo):
@青木美沙子-Official-
bilibili:
https://space.bilibili.com/487631711
Related Articles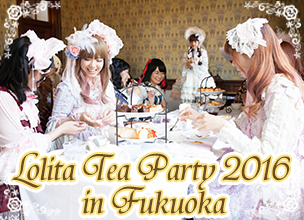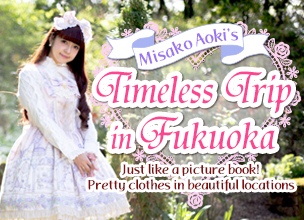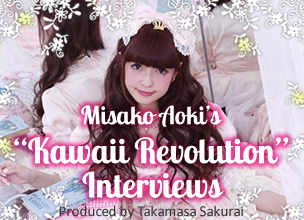 This comment section is for readers to leave opinions and comments. Inappropriate comments may be deleted, so please remember to be respectful. Thank you!