#71 There's no rule in fashion(1/5)

Taking a challenge on matching Lolita fashion with reasonable fashion items!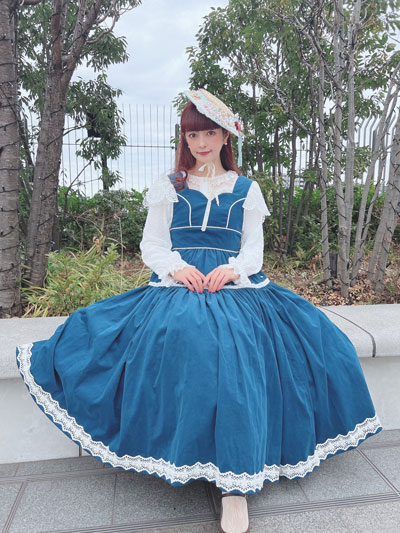 The new year has started, yet the pandemic isn't getting any better. It's a tough time for all of us but thankfully, I have something that keeps me going, and that is, "Lolita fashion"! I've mentioned several times while writing columns that I've been in Lolita fashion industry for more than 20 years, and I've visited more than 20 countries and 50 cities so far to share the charming appeal of Lolita fashion to the world. But I have to admit, Lolita fashion can sometimes be hard to pull off even for me!

Maybe it's because there are lots of laces, ribbons and more complicated clothing pieces on Lolita fashion, or Lolita dresses are more pricey compare to normal dresses. Some might think that you must be covered head to toe with lolita items if you want to get into Lolita fashion... That is possibly what kept beginners away from trying Lolita fashion in the first place. But as someone who has been supporting Lolita fashion for quite some time, I would say it is perfectly acceptable to dress Lolita fashion any way you want to!

For this reason, I've started making a series of YouTube videos with the title: "Petit Pra" (low price and stylish) fashion + Lolita fashion", where I give some advice on matching casual clothing with Lolita fashion. People seemed to like the series, so it's safe to say that people who rarely wears Lolita fashion are also interested in this combination! So today, I'll be showing you some examples of how to combine Lolita fashion with reasonable fashion items that you can get from brands such as UNIQLO, GU and Shimamura!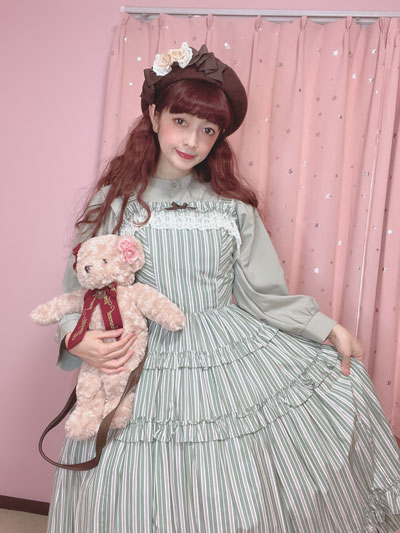 I think tops like turtle neck, blouse and cardigan go well with Lolita fashion. Even recently, puff sleeves, laces, ribbons are getting more common in Petit Price fashion. As "jumper skirt" are super common in Lolita fashion, you can try wearing Petit Price tops inside the "jumper skirt". You'd still have a Lolita look but in a more casual yet super stylish way! So the first thing to do is to find the perfect tops to match with your Lolita style!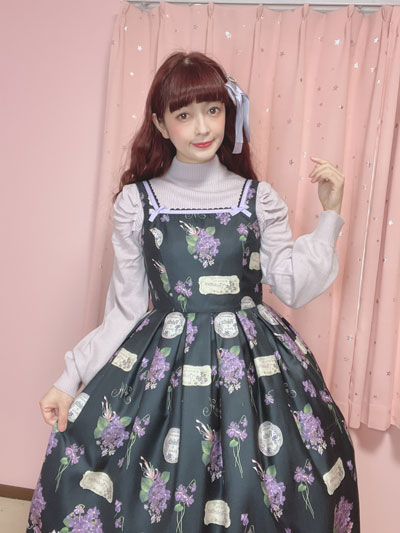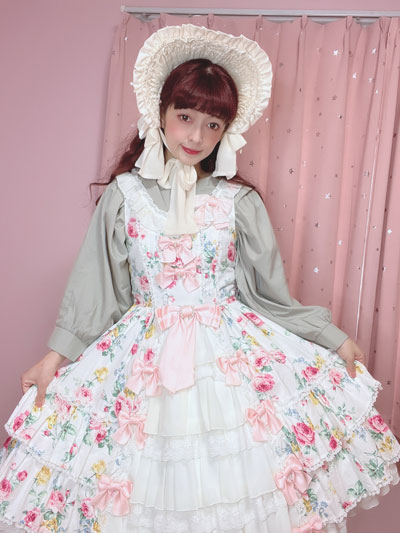 Beginners tend to think that there are so-called "rules" in Lolita fashion so maybe you might find it difficult to start. But don't worry too much about it! There are various ways and techniques to look nice and kawaii in lolita fashion, and I think that's one of the important factors. But at the same time, I want you to feel more familiar to lolita fashion! So go ahead and dress however you want! I will continue my journey on sharing as many kinds of Lolita fashion from all angles so that people would be interested in Lolita fashion!
Hopefully combining "Petit Pra" fashion items with Lolita fashion will be a thing someday that people would start to think that Lolita fashion isn't that hard to pull off after all! Lastly I would like to add that this year, as always, I'll try my best to promote Lolita fashion to the world!
Misako Aoki
PROFILE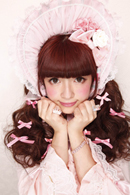 Misako Aoki
Lolita model, nurse, and President of the Japan Lolita Association

Models for KERA and the GOTHIC & LOLITA BIBLE while also working as a nurse. Was appointed as a Kawaii Ambassador (Lolita Fashion Representative) by the Ministry of Foreign Affairs in 2009. Has visited and attended events in over 30 cities across 20 countries and regions. Now has countless overseas fans.

Involved in setting up the Japan Lolita Association, has released "Lolita Fashion Book," has also worked in the development and promotion of new products. Contributes to activities that promote Lolita Fashion.

Blog: http://lineblog.me/aokimisako/
Twitter: @aokimisako
Instagram:
@misakoaoki
YouTube: Click
HERE
!
微博 (Weibo):
@青木美沙子-Official-
bilibili:
https://space.bilibili.com/487631711
Related Articles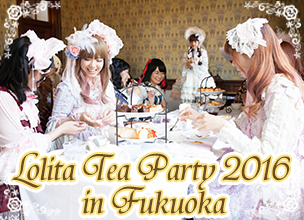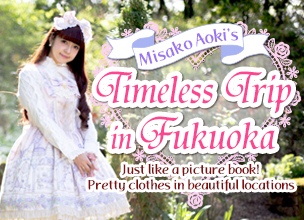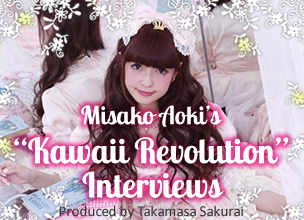 This comment section is for readers to leave opinions and comments. Inappropriate comments may be deleted, so please remember to be respectful. Thank you!