Vol.5 Kosuke Oki - Please come to Tanegashima! -

The burning hot sun, the clear blue ocean and the endless sky above.
When my parents received a work transfer and it came time for us to leave Tanegashima, the Tanegashima Airport was still operating. The airport was just outside of the town where we lived and I remember a fair few people came out to see us off. The runway itself was a mere 1500m, so it could only accommodate propeller-type aircrafts, which always made for a bumpy trip – like a ferry weaving its way through a typhoon. I lived in Tanegashima for 5 years, from my third year of elementary school to my first year of middle school, so for me it represents my very boyhood. Everything from the burning hot sun, to the clear blue ocean and the endless sky above.
I would often sleep over at my friend's house and we used to sneak out during the night to go and look out at the stars. We would lie down in grassy fields (at times, in the sand on the beach), and if the moon wasn't too bright, become so immersed in a field of stars that we almost couldn't breathe. You lose all sense of gravity, so we would spend our time watching the stars falling up and rising down. But after a while kids get bored of that so we would make it into a competition to see who could count the most number of shooting stars and we would always say things to each like, "There's no way all the wishes you could make here in such a short period of time would come true, right?" I can vaguely recall even counting up to 40 shooting stars some nights. And that's how I came to develop an affinity with space and can talk so openly about it today. As a child, nothing quite compares to the feeling of setting out in the middle of the night with a flashlight in one hand, ready for a journey into space.
JAXA has since set up a large-scale rocket launch site in Tanegashima, the Tanegashima Space Center. Located in the south of Tanegashima, facing the Pacific Ocean in the bay of Takesaki and Yoshinobusaki, the launch pad sits directly by the ocean, embedded in a sea of emerald green and deserving of its reputation as "the most beautiful rocket base in the world." Whenever a rocket is launched, whole families come out to watch and it becomes a hot topic around local school grounds. It's like the whole island becomes giddy with excitement. It really brings the focus back to nature and space.
The universe came into existence 138 billion years ago and it's still expanding even today, but before we knew what space was it was just one big mystery, and the philosophers who contemplated on such matters and built rockets to try and reach space using logic, were the forefathers to what would become aerospace engineering. Getting a little off topic, only recently, on February 11th 2016, the American based LIGO team became the first people in history to successfully record a gravitational wave. This gravitational wave or "ripple" as it is called, was predicted by Einstein in 1916 and was said to be Einstein's "final homework." And with this discovery, a whole new field of astronomy was born.
At any rate, rockets have become the link between mankind and our endeavours into space, and it was really these pursuits that I got to see up-close and which had a big impact on me growing up that became an inspiration for me in various ways.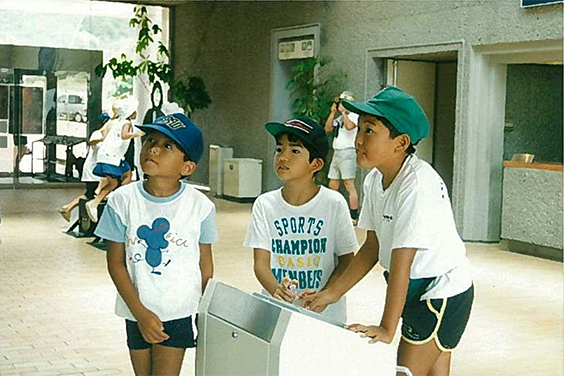 It is this very character and atmosphere of Tanegashima, with its distinctive space-related industries blended into the rural countryside that provides the perfect setting for certain types of anime. In "Cosmonaut," the second chapter to "5 Centimeters Per Second," an anime film directed by Makoto Shinkai in 2007, Kanae, who feels suffocated by her unrequited love for Takaaki, and Takaaki, who while is aware of Kanae's feelings, can't get over his own lingering affections for Akari, are on their way home from school one day when they witness a rocket shooting up through the sky into space. Here Kanae makes the realization to herself, "Desperately, they just want to reach the dark sky with their hands, launching a giant mass like that…Just watching something that lies so far away. I understand now why Tohno-kun (Tadaaki) looks different from other people. At the same time, I understand why he never looks at me." For Takaaki, though, the rocket that will hurtle through space for years until it reaches its destination is a realization of his own feelings for Akari and the time spent with her in his dreams, so to try and bring himself closer to his destination, he decides to pursue studies at a university in Tokyo. The rocket here is a metaphor for young love and a memorable scene at that.
The 2012 anime "ROBOTICS; NOTES," based on a game, is also set in Tanegashima. In the anime, Tanegashima Airport, which ceased operations on March 15th 2006, becomes the "former Tanegashima Airport," and the Tanegashima Airport (nicknamed "Cosmoport") which was built just a little further north, opens on the 16th and became the region's new gateway to the sky. On a side note, they also made the runway longer, so now it can be accessed by jet-type aircraft too.
Members of the Robotics Club, lead by president Akiho Senomiya, start using the site of the former Tanegashima Airport to build a giant robot called "Gunvarrel." Perhaps because it overlaps with my own fond memories that I'm just seeing it in a favorable light, but the abandoned airport, the intense summer sun and the shimmer of heat haze on the dead-straight unused runway provided the perfect location setting for this anime.
In the anime, Akiho is a lover of robot anime and has been ever since she was little and I feel that it's the unique character and atmosphere of Tanegashima that serves as the link between just liking robot anime and inspiring her to actually make robots. And as she's standing on the viewing platform watching a rocket shoot straight up into the sky, I'm sure it's that sight that sparks something inside her to pursue the thing she truly loves.
Tanegashima has also provided inspiration for various other anime as well, such as "Captain Earth" and '
Kiseki-jima Jakuseya
' (Miracle Island Jakuseya) which appears in the series "Log Horizon," so it's gradually becoming a holy grail for anime culture. You can also find anime posters hanging up at Tanegashima Airport and Nishinomote Port, as well as the local City and Town Halls. Sometimes I think to myself how great it would be to relive my youth in Tanegashima as it is today, but it still is and will always be my beloved home town.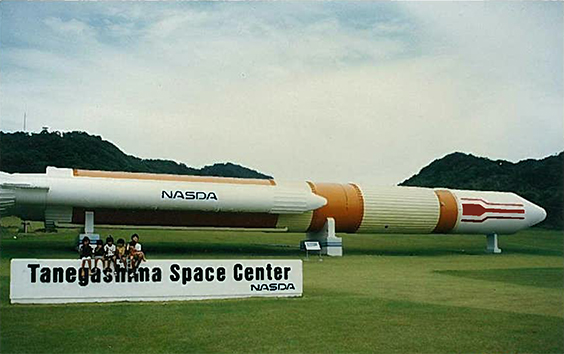 Plus, anime culture is now helping me relive the nostalgic memories of my youth – it doesn't get better than that!
Tanegashima ni ojarimose!
(Tanegashima dialect for 'Please come to Tanegashima!')
PROFILE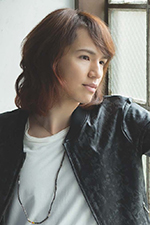 Kosuke Oki
Date of birth: 28th April
Height: 178cm Shoe size: 27cm Blood type: O
Birthplace: Kagoshima
Qualifications: Barbeque instructor (beginner), teacher's license
Hobbies and skills: Watching anime, reading, basketball, games, rakugo (a type of traditional Japanese comic storytelling), sumo, teaching, drawing, strolling around art museums…
Finalist at the 6th Zen-Nihon Anison Grand Prix
Made his major debut with the song "FRONTIER DRIVE" on May 25th 2016 with the recording of the Opening and Ending theme songs for the TV anime "Battle Spirits Double Drive."
Twitter:
https://twitter.com/_YOKODUNA_
One lucky reader
of asianbeat have the chance to win a card autographed by Kosuke Oki! Don't miss this chance to win!
[Application Period]
Friday May 27th to Sunday July 3rd 2016 (Japan Standard Time)
Announcement of Winners
Wednesday 6th July 2016
The application period is now over. Thank you!
The lucky winner is...
陳俐芳 san
(Please note, winners will receive an email directly from asianbeat. If you don not reply with a confirmation message within a week, you application will become invalid and you will not be able to claim your prize.)
This comment section is for readers to leave opinions and comments. Inappropriate comments may be deleted, so please remember to be respectful. Thank you!