Vol.4 Seiji Mizushima - Look Out for "Nijicon"! -

That's right, idols are stories!
Thank you for finding this article. I'm animation director, Seiji Mizushima.
I'm sure there are people out there who don't know who I am, so I'll start with an introduction. I'm a 50-year old, 1966-born director of various productions, the most obvious to a global audience probably "Shaman King," "Fullmetal Alchemist," and "Mobile Suit Gundam 00." I'm currently working on the "Concrete Revolutio" series, the second season of which, "THE LAST SONG," started in April. The series is simulcast around the world, so feel free to check it out.
So, as I'm taking this opportunity to share some aspect of Japanese culture with the world, you're probably thinking it will be something about animation, but that would be like singing my own praises and a little embarrassing at that. So I'm going to go in a completely different direction and write about something else that I'm quite passionate about: "idols."
A few years ago it was said that 'This is the age of the warring idols period!' and the two super groups, Hello! Project and 48 Group, along with countless other idol groups and regional
rokodoru
(local idol) groups are all in fierce competition with each other. Popularity is everything for idols; it all comes down to being found. And in order to gain that unique edge that nobody else has, they have to push themselves day and night.
As an idol lover, I think perhaps the most enjoyable endeavor is looking for that diamond in the rough – a group that believes they're going to be the next big thing – supporting their daily efforts and watching their growth as idols. That's right, idols are stories! Put that way, I can see why I became so hooked on them. It might just sound like I'm making excuses for an old man obsessing over idols, but it's still better than going through a mid-life crisis, right? (lol) You can't help but smile when you see the way they light up, though.
That's basically how I became captivated by the idol world, so I started gathering information and going along to concerts, and before I knew it I was involved in a project training future idols myself.
Going back to my regular occupation, I've been supervisor on the girl-oriented idol anime "Aikatsu!" for roughly 2 years, mainly involved with the music and sound, but I never thought I would actually find myself working with real idols, helping them through their auditions and their training. The name of the project is "Tsukudoro! Project" and the idol unit is "Niji no Conquistador."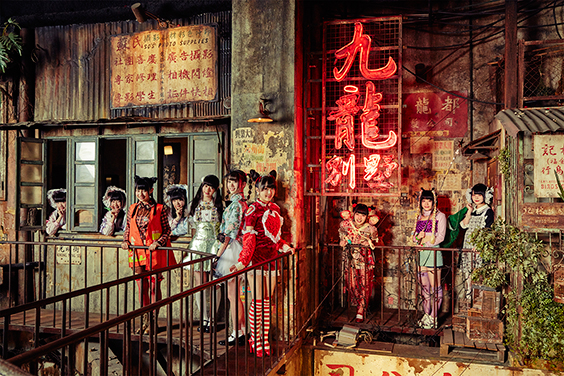 From here on I'll abbreviate "Niji no Conquistador" to "Nijicon." The concept of Nijicon is "
mainichi ga bunkasai!
" (every day is culture festival day!) and they don't just work as idols but as creators. The pixiv "Tsukudoru! Project" helps train idols wanting to branch out into various fields, such as voice acting, illustrating, cosplay, and choreography, and provides full creative support in each of the individual industries. While my role in this project is special advisor to the voice acting team, I support Nijicon in all aspects of their activities.
What's unique about Nijicon is that on the one hand they're idols, but on the other, they're taking on actual training to become creators of various kinds. So with their DIY spirit, the cosplay team will make costumes, the illustration team will do designs for Nijicon goods and publish
dojinshi
manga, the choreography team will put together the dance routines for the live performances, the voice acting team take voice and acting lessons and do skits during the live performances, etc. They're still amateurs but they're all taking the necessary steps to become professionals in their individual fields.
On the other hand, they also carry out activities that aren't related to any of the specific fields, like fashion show modelling, taking up guest spots at world conventions, and undertaking official supporter roles. Pixiv is also the parent body, so it's certainly not your average idol unit. The real appeal of Nijicon more than anything, though, are their songs and performances that highlight their individuality. The idol image that creative director Mofuku-chan, aka Maiko Fukushima, and general producer Hiroaki Nagata have put together for this group feels familiar but at the same time completely new, blending idol cuteness with an edgy sound and performances that resemble the Morning Musume。of years past but with a fresh new spin. In any case, meticulous work goes into each and every song and that feeds into the girls' overall appeal. I highly recommend their live performances. And you should check out their latest song "Alien Girl in New York" - they roll their eyes back in their head.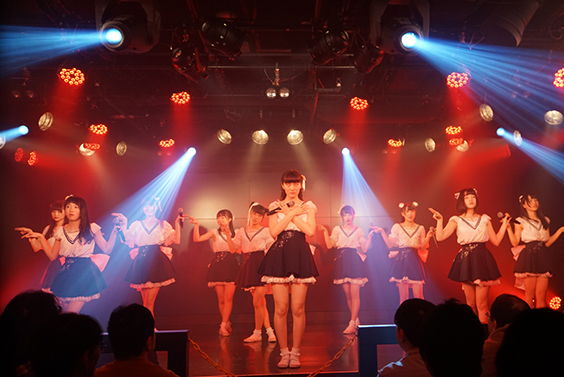 Their songs are certainly anything but ordinary and as I'm following the growth process of these girls as they build on their experiences and use them to their own advantage, it fills me with deep emotion whenever I watch them. I wrote earlier that idols are stories of growth, but with Nijicon the feeling is still somehow different compared with other idol groups. That's because these members, brought together through an audition by online artist community, Pixiv, are basically genuine otaku with low social nature, and under the love and guidance of mama Mofuku and papa Nagata, have turned themselves into these bright shiny idols in such a short span of time. They definitely have a certain fake-family vibe about them.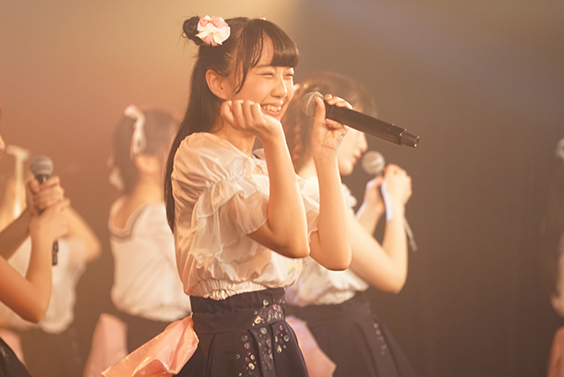 It's something that the fans I'm sure would have already picked up on, and even I feel like a member of this fake family but my role is more like the-uncle-that-you-see-every-now-and-again.
The last thing I want to mention in relation to Nijicon is about one member in particular who undertakes official supporter duties at conventions overseas and is an active member of the Minecraft club, Moe Tsurumi.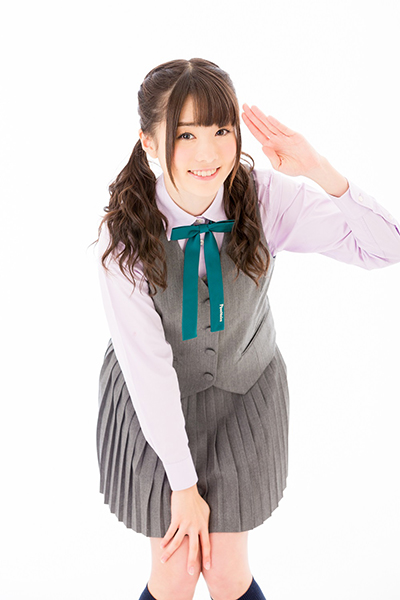 She's aspiring to become an "anime goodwill ambassador" in the future, so for someone like me making anime, it intrigues me to know just what kinds of activities she hopes to carry out with that. When I asked her one time, she replied "I want to share all the incredible aspects of the anime works that I like with the world," and that's when I understood that "cultural diplomacy" is what she really wants to do. Even to someone on the production side like me, she comes across as a true lover of anime. She's also gradually playing a more central role in the group and often taking the center position during performances. She wants to use the things she loves to become an intermediary link to the rest of the world, and to see her already putting that into practice is both pleasing and promising. Be sure to check Nijicon out for yourself.
PROFILE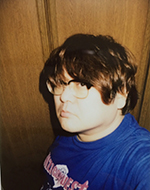 Seiji Mizushima
Animation Director
Directorial debut with "Generator Gawl," has since worked on a number of anime productions, including "Chikyu Boei Kigyo Dai-Guard," "Oh! Edo Rocket," "Hanamaru Kindergarten," "UN-GO," "Natsuiro Kiseki," "Rakuen Tsuiho," and "Wooser's Hand-to-Mouth Life: Mugen-hen."
Currently working on "CONCRETE REVOLUTIO."
Twitter
@oichanmusi
PRESENT!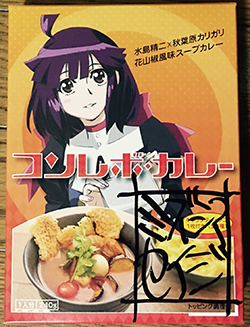 One lucky reader
of asianbeat have the chance to win a instant curry autographed (on the box) by Seiji Mizushima! Don't miss this chance to win!
[Application Period]
Friday May 13th to Sunday June 19th 2016 (Japan Standard Time)
Announcement of Winners
Wednesday 22nd June 2016
The application period is now over. Thank you!
The lucky winner is...
LoveNot san
(Please note, winners will receive an email directly from asianbeat. If you don not reply with a confirmation message within a week, you application will become invalid and you will not be able to claim your prize.)
This comment section is for readers to leave opinions and comments. Inappropriate comments may be deleted, so please remember to be respectful. Thank you!