Vol.10 ANGERME Ayaka Wada - Interview (Part 1) -

TEAM SAKUSAKU presents - Favorite Collections - Vol.10 with Hello! Project's "ANGERME" leader, Ayaka Wada! Let's find out about Ayaka's "Favorite" thing.
When I'm an old lady I want to open a tea house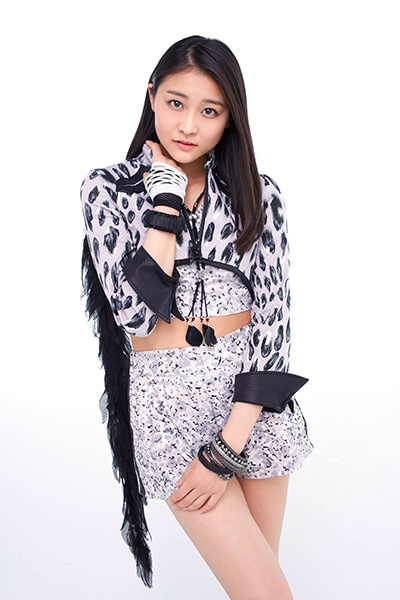 Could you start by introducing yourself?
I'm ANGERME leader, Ayaka Wada. My hobbies include going to art galleries and looking at Buddhist statues at temples. I like all types of art, though, both Western and Japanese.
There was a new addition to ANGERME recently, right?
Twelve-year-old Hello! Pro Kenshuusei (trainee), Momona Kasahara, joined the group. We're training her up at the moment. The vibe changes completely whenever a new member joins the group, which is an obstacle in itself, but it's been quite fun. I think it's a good thing to freshen up the group like this, and having a new member join somewhat unexpectedly just makes our activities from here on all the more exciting.
Could you tell us about your recent "favorite"?
I had a job in Kyoto in June and while I was there I went to look at the Buddhist statues at Mimurotoji Temple in Uji. It's also known as the Hydrangea Temple (
ajisai-dera
), but when I visited in the past it wasn't the right time of year to see any flowers. This time, however, I got to visit in June, and I was there on the day of the
gokaicho
(unveiling of a hidden Buddhist statue) – it was incredible!
What's great about the Buddhist statue at Mimurotoji Temple is firstly, the bodhisattva that kneel on both sides of Amida Nyorai (Amitabha Tathagata). Bodhisattva usually sit cross-legged or are standing. So this was quite rare to see and it caught me by surprise. And then there's the Shaka Nyorai (Gautama Buddha). The nose was rather pronounced and foreign in style, resembling the Gandhara. The eyes were also closed, not half open, so it's looking at something quite far away.
The more I observed it, the more it intrigued me to know just where this unique Buddhist statue came from! The cloth around it's stomach was also smooth and perfectly fitted, so the realistic aspects to the statue were rather interesting as well.
Ah, that's right! It was here that I met a group of
Butsujo
(women interested in Buddhism and Buddhist images) for the first time! It was a group of three older women and they were really knowledgeable on their Buddhist statues! I've had to study to learn as much as I have, so I wonder how they learned or just how often they must go around visiting temples. The things we thought when we were looking at the statutes were the same so I wish I had a chance to talk with them.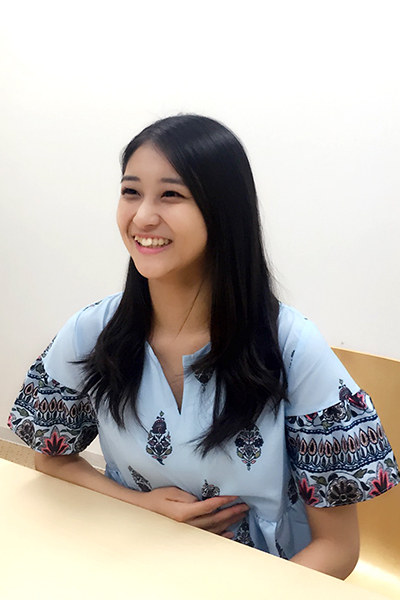 You're always going around to art galleries and temples, but is there anything that you want to try your hand at yourself?
Lately I've been dying to try ceramic art! I love pottery and earthenware so I want to try making it myself. I'm learning about Chinese pottery at the moment and a scraping technique called "
kaki-otoshi.
" It involves scraping pottery that has already been baked once. For example, if you did a picture of a flower, you would scrape off the parts that would make up the outline of the flower and the background. The scraped off area then becomes a white background. But altering something that has already been baked once is incredibly difficult and up-close the lines might seem a bit rough, but from a distance it looks incredibly decorative!
Perhaps not as elegant as it is geometrical…but the way that it doesn't look like a flower at first glance is also quite cool.
Of course it would be difficult to ever produce something to the level of a national treasure, but what I like about pottery and making things like bowls and water jugs is that you can actually use them. I've only really learned about Chinese pottery so far, so that's all I'm really familiar with at the moment, but I want to start learning about Japanese pottery and all the different pottery regions and makers in Japan as well.
When I'm an old lady I want to open a tea house. I'll display all the ceramic pieces that I collected over the years and tell people "this is my collection from my idol days." I've been thinking about it all day today. I really want to start an actual collection. And folding screens as well! You can't have a tea house without folding screens (lol) So while I'm performing with ANGERME, I'd like to be collecting things at the same time!
---
*The second part to this article, "TEAM SAKUSAKU presents – Favorite Collections Vol.11 ANGERME Ayaka Wada – Interview (part 2)," will be released on August 19th (Friday), 2016! Stay tuned!
PROFILE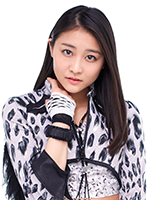 Ayaka Wada (和田彩花)
Born on August 1st 1994 in Gunma Prefecture. Leader of Hello! Project idol group "ANGERME." Passed the "Hello! Pro Egg Auditions 2004" and became a Hello! Pro Egg member. Major debut was in 2010 with "Yume Miru 15 (Dreaming fifteen-Year- Old)." Awarded the "Saiyushu Shinjinsho (Best New Artist Award)" at the "Dai 52 Kai Kagayaku! Nihon Record Taisho (52nd Japan Record Awards)" in the same year. Changed their name in January 2015 from S/mileage to ANGERME. Are currently active across various forms of media, such as TV, magazines, as well as music, and also perform live. Has a keen interest in paintings having majored in art history at university. Released her first art book in March 2014 titled "Otome no Kaiga Annai – 'Kawaii' wo Mitsukeru to Meiga ga motto Wakaru. "(PHP SHINSHO) Brought out a new book called "Bijutsu de Meguru Nippon Saihakken - Ukiyoe, Nippon-ga kara Butsuzou made" (Rediscovering Japan Through Art: From Ukiyo-e and Japanese Paintings, to Buddhist Sculptures)" in March 2016.
- Official Website:
http://www.helloproject.com/angerme/
- ANGERME Ayaka Wada Official Blog "あや著 (Ayacho)":
http://ameblo.jp/angerme-ayakawada
- ANGERME Official Twitter:
https://twitter.com/angerme_upfront
*Latest Information
Hello! Project 2016 SUMMER ~Sunshine Parade~
Hello! Project 2016 SUMMER ~Rainbow Carnival~
[Schedule]
August 6th Nakano Sunplaza (中野サンプラザ)
August 7th Nakano Sunplaza
August 11th Fukuoka Civic Hall (福岡市民会館)
August 20th Nakano Sunplaza (中野サンプラザ)
August 21th Nakano Sunplaza (中野サンプラザ)
August 27th Sendai Sunplaza Hall (仙台サンプラザホール)
September 3rd Hiroshima Bunka Gakuen HBG Hall (広島文化学園HBGホール)
PRESENT!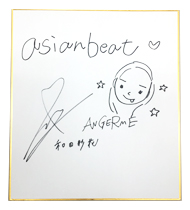 TWO lucky reader
of asianbeat has the chance to win a card autographed by ANGERME Ayaka Wada! Don't miss this chance to win!
[Application Period]
Friday August 5th to Sunday September 25th 2016 (Japan Standard Time)
Announcement of Winners
Wednesday 28th September 2016
The application period is now over. Thank you!
The lucky winners are...
くろいマシン san
mochim san
(Please note, winners will receive an email directly from asianbeat. If you don not reply with a confirmation message within a week, you application will become invalid and you will not be able to claim your prize.)
Related Articles

This comment section is for readers to leave opinions and comments. Inappropriate comments may be deleted, so please remember to be respectful. Thank you!