Vol.11 ANGERME Ayaka Wada - Interview (Part 2) -

I want Japan to become a country that's even more abundant in culture.
How do you want to approach art from now and into the future?
Art gallery catalogues and handbooks written by professionals can be quite hard to read. I study art at an academic level and some of these books are difficult even for me. So that's why I thought to explain things to everyone in simple terms myself and become someone who can share with people the greatness of art. But I won't get into that completely until I hang up my idol boots for good. Until that day, I'd like to find a balance between the two and try to teach people about art while I'm performing as an idol.
When I enrolled in university I put out a book called "Otome no Kaiga Annai" with the help of producer Sakurai-san and many others, but when I graduate I'd like publish another, this time produced entirely by me. I'm in my fourth and final year of university at the moment, but I still have a bit of studying to go before I'm ready for another book (lol). I received a lot of feedback about art galleries from fans after releasing my first book, and I was thrilled that people even became fans after reading the book. I love Buddhist statues as well and one day I hope to put out a book about these, too.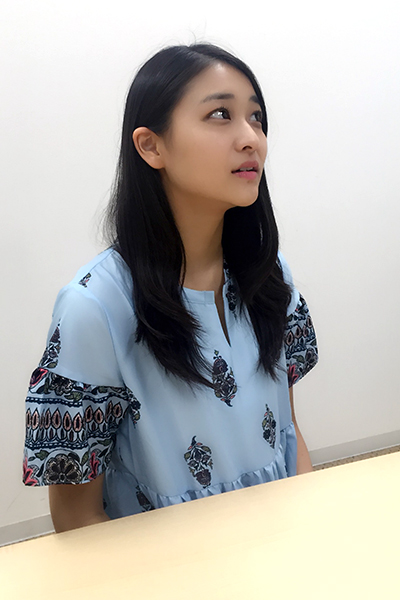 When I'm a bit older…around 35 or so, I'd like to pick up art for myself. At the moment I'm studying what's called fine arts by looking and learning, but at some point I'd like to be on the creating side and actually start taking part in art projects. I'd like to get involved with town revitalization and help people life even fuller lives through art. I'd also like to become a philanthropist (lol). I want to use the money that I've worked hard to acquire and put it back into art.
I want Japan to become a country that's even
more
abundant in culture, where you can always feel culture close by and where people can visit art galleries without hesitation. But that's a goal for when I'm much older! So around 50? (lol) When I'm 60 or 70, I'll be admiring my art collection in my tea house. Maybe I'll turn my tea house into a museum in the end. I'll leave a note in my will to those closest to me, "Make sure you never sell this one!" (lol)
Another goal is to visit art galleries all over the world. If I had to pick where to go first, I would go to see the Manet's at the Musée d'Orsay in France. I love his works!
Speaking of art galleries, the National Museum of Western Art in Ueno has received World Heritage listing.
The Museum of Western Art made a big impact on me when I visited for the first time as part of my summer vacation homework in elementary school – I remember it clearly even when I visit to this day. It wasn't until I was in high school that I really started to take an interest in art, though…
Research has been done to show that people who visit art galleries as a child continue to visit them when they're older, but those who don't go as a child tend not to go as an adult either. So I'm really glad that I went that time when I was in elementary school! It's now a commemorated museum of art so I hope that this becomes an opportunity for the museum to receive more media coverage and special feature articles. I look forward to the day that the Museum of Western Art starts attracting more attention and even more visitors through its doors.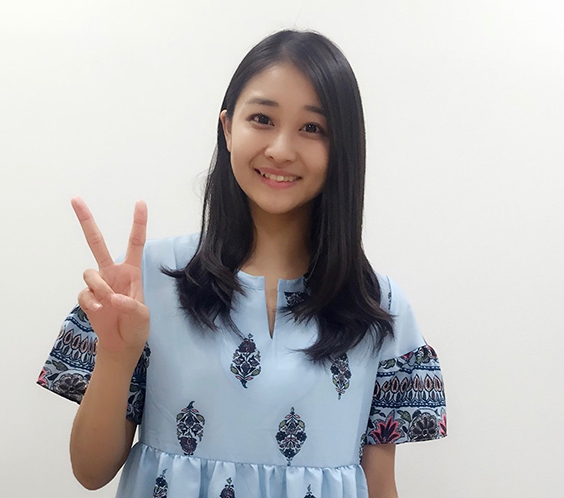 Do you have a final word for the asianbeat readers?
To all the people in Fukuoka, I want you to visit the Kyushu National Museum! I'm yet to visit myself…but maintaining the right levels of temperature, humidity and light at art galleries and museums is a difficult enough task in itself, yet the Kyushu National Museum is glass-sided, so the structure alone is unique and makes for a very alluring and dynamic exterior. The exhibits rotate regularly, too, so it's definitely worth a visit!
To all the readers overseas…I meet a lot of foreigners in my travels around to various temples. When I was in Kyoto just recently, I took a whole bunch of photos for a family who were also sightseeing there (I think they were Chinese). Whenever I go to look at ukiyo-e paintings at museums and galleries, there are always a lot of foreigners!
It makes me happy that people have such an interest in Japanese temples and art. I'm hooked on Chinese pottery at the moment so I'd love to go to China and see it in its place of origin, and I want to travel around to various countries and regions and start collecting pieces from everywhere I go, too.
And what are you going to do with the collection of works you've amassed?
Put them on display in my tea house!! (lol)
PROFILE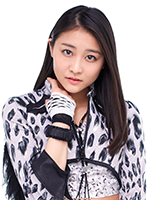 Ayaka Wada (和田彩花)
Born on August 1st 1994 in Gunma Prefecture. Leader of Hello! Project idol group "ANGERME." Passed the "Hello! Pro Egg Auditions 2004" and became a Hello! Pro Egg member. Major debut was in 2010 with "Yume Miru 15 (Dreaming fifteen-Year- Old)." Awarded the "Saiyushu Shinjinsho (Best New Artist Award)" at the "Dai 52 Kai Kagayaku! Nihon Record Taisho (52nd Japan Record Awards)" in the same year. Changed their name in January 2015 from S/mileage to ANGERME. Are currently active across various forms of media, such as TV, magazines, as well as music, and also perform live. Has a keen interest in paintings having majored in art history at university. Released her first art book in March 2014 titled "Otome no Kaiga Annai – 'Kawaii' wo Mitsukeru to Meiga ga motto Wakaru. "(PHP SHINSHO) Brought out a new book called "Bijutsu de Meguru Nippon Saihakken - Ukiyoe, Nippon-ga kara Butsuzou made" (Rediscovering Japan Through Art: From Ukiyo-e and Japanese Paintings, to Buddhist Sculptures)" in March 2016.
- Official Website:
http://www.helloproject.com/angerme/
- ANGERME Ayaka Wada Official Blog "あや著 (Ayacho)":
http://ameblo.jp/angerme-ayakawada
- ANGERME Official Twitter:
https://twitter.com/angerme_upfront
*Latest Information
Hello! Project 2016 SUMMER ~Sunshine Parade~
Hello! Project 2016 SUMMER ~Rainbow Carnival~
[Schedule]
August 6th Nakano Sunplaza (中野サンプラザ)
August 7th Nakano Sunplaza
August 11th Fukuoka Civic Hall (福岡市民会館)
August 20th Nakano Sunplaza (中野サンプラザ)
August 21th Nakano Sunplaza (中野サンプラザ)
August 27th Sendai Sunplaza Hall (仙台サンプラザホール)
September 3rd Hiroshima Bunka Gakuen HBG Hall (広島文化学園HBGホール)
PRESENT!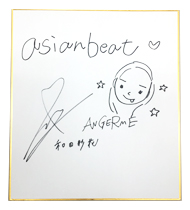 TWO lucky reader
of asianbeat has the chance to win a card autographed by ANGERME Ayaka Wada! Don't miss this chance to win!
[Application Period]
Friday August 5th to Sunday September 25th 2016 (Japan Standard Time)
Announcement of Winners
Wednesday 28th September 2016
The application period is now over. Thank you!
The lucky winners are...
くろいマシン san
mochim san
(Please note, winners will receive an email directly from asianbeat. If you don not reply with a confirmation message within a week, you application will become invalid and you will not be able to claim your prize.)
Related Articles

This comment section is for readers to leave opinions and comments. Inappropriate comments may be deleted, so please remember to be respectful. Thank you!
PRESENTS
All the info. on asianbeat's present campaign!