Vol.12 KEYOSSIE -PARTY, the thing that I love most -

The magic word is something that I just totally love!
-PARTY, the thing that I love most -
I'm talking about an RPG type of PARTY. There is that type of PARTY that has a festival type of vibe, and when it comes to the groove… that is something that is born out of people inviting and connecting with each other. There is nothing purer than a group that is connected through deep ties and bonds. And if there is love, then the content and core of anything is good.
What's truly interesting about a PARTY is that everybody there is always different!
Heroes, magicians, sorcerers... everyone there represents a different character, each starting off without strength or power at LEVEL 1. But then all of the respective characters somehow meet, come together and their journey begins. Life is basically just like a PARTY. A good PARTY is a gathering of all kinds of friends, and it is at its best when the CORE has a mysterious, exciting energy.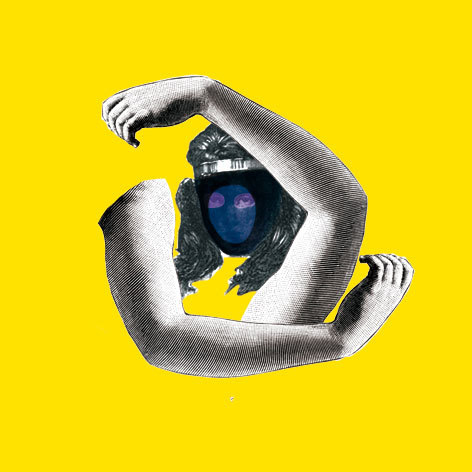 I wanted to talk about the things that I really love, so I spoke with M.N, the coordinator for TEAM SAKUSAKU, and will be taking charge of this installment.
What I LOVE most about this column is that it is a place where people who have strong ties with J-POP CULTURE can let their hair down and shout out at the top of their lungs about the things that they are into.
It's like entering a restaurant run by a stubborn owner, and it's as if there is a sign saying "if you're not going to commit, get out!" But I'm telling you, there is a spectacular experience inside waiting for you.
At least here you can feel that those who are shouting out about their favorite things are putting everything into it. After all, we are a group has the power within us to shout out about the things that we love.
And what I want to say here is that this group, this PARTY is TEAM SAKUSAKU. Voice artists, idols, visual kei performers, anime directors, we can all finally shout out about the things that we love until our heart's content. We love these things so much, we can't contain ourselves any longer. In this world, what matters most is LOVE & PEACE. There's nothing more than that.
M.N, the person in charge of TEAM SAKUSAKU, was a pupil of the late Takamasa Sakurai, who is now in heaven, having left this world without having the chance to say goodbye. I'm sure people know already, but he truly wasn't like anyone else that this earth has ever known, striving for cross cultural exchange across borders, he was like a preacher travelling across the globe working for peace by spreading Japanese POP CULTURE.
Hitting the town, going to an idle event, there would always be a sudden mail, an invite to go somewhere in the world. (Being with him) was kind of magic, it would make you feel like you might be able to reach the stars. I know we all felt like that.
It all started in the center of Shibuya, in some izakaya chain. With a sideways glance at a gathering of youngsters who looked like they were students who had just entered university, we spoke that night with a strong youthful passion, not willing to give into "adulthood." Idols, anime, bands… we spoke about wanting to create peace in the world through using Japanese POP CULTURE.
Together we threw a PARTY at Shimokitazawa on August 8th 2012. UP-FRONT's idle group Up Up Girls (Kari), who were new to the scene at the time, were one of the three headlining acts, alongside our bands DOMINO88 and JOYZ, battling it out for the audience's attention. In a separate section the lolita model Misako Aoki hosted an "ocha-kai (tea party)" that people could join in with. Sakurai-san was the MC with Sumire Uesaka and the event was recorded by "TOKYO No.1 Kawaii Radio." This was the first time that the music-inspired, band style of Shimokita (Shimokitazawa) came together and clashed with the otaku-esque vibe of Akiba (Akihabara). I feel that a wonderful kind of chaos was born on that day. It was an atmosphere a bit like the Otacon events that take place abroad.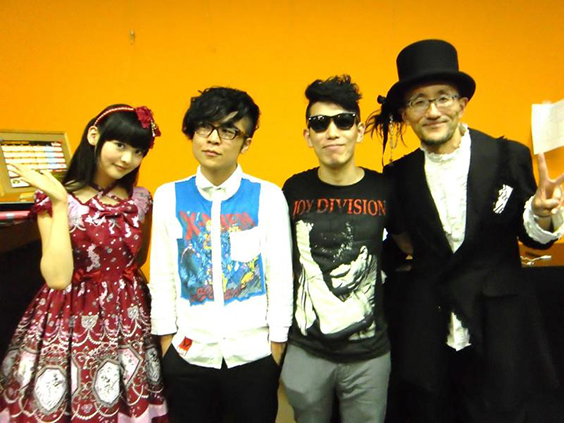 The magic word is something that I just totally love! It was one PARTY after another, then with cooperation from Matsudo City a festival called "J-POP CULTURE CARNIVAL" was created. It's really exciting that BABYMETAL are an opening act for the Red Hot Chili Peppers on their world tour, and one of their members SU-METAL has performed at this festival along with other Japanese representatives of POP CULTURE. Takahiro Mizushima, who is a member of TEAM SAKUSAKU and contributed to the first edition of this column, has also performed. And I have as well.
Around the same there was Takamasa Sakurai's PARTY. Without him this column would never exist. TEAM SAKUSAKU is the PARTY that he left behind.
Idles, voice actors, rock bands, anime directors, visual-kei performers, cosplayers, people from educational institutions, there would be all kinds of incredible people. That was Takamasa Sakurai's PARTY.
The amount of people getting together, drinking in east Tokyo every night increased day-by-day. Waiving the banner of world peace, the dream was for the group to travel the world together, as if we were riding across the seas on Noah's Ark.
The legendary band that inspired us was the Grateful Dead, who were formed in America during the 1960s and fronted by Jerry Garcia. They toured all across America and were followed by a group of fans known as the Deadheads, a travelling group of people that accompanied the band and went to all of their amazing live shows. People say that going to one of their gigs was like being at an incredible PARTY that would turn into a massive festival.
An awesome PARTY is something that grows and attracts more and more people when there is some sort of extra strong force or energy at its core. This is something that develops into a movement. I believe that the basis of a movement has to be a fun, interesting PARTY, and the basis for a PARTY is the presence of a crazy, uncontrollable kind of energy. It's like… I can't help but get the feeling that there is a small secret forest in the very center of a huge hurricane. The legacy and spirit of the Grateful Dead has lived on and given birth to loads of music festivals and fantastic bands all over the world.
Last winter Takamasa Sakurai, a person full of passion and energy, suddenly left this earth. On that day he departed on a new, unknown journey. And we, the friends he left behind, decided on something.
We determined to hold a PARTY that would carry on his legacy, to make connections and work for world peace through J-POP CULTURE.
2016.12.19 would have been Takamasa Sakurai's birthday and on that day, in order to honor his legacy TEAM SAKUSKU will be holding their very first PARTY, spreading his spirit from Tokyo to the rest of the world. But what kind of PARTY will it be?
As you can see, this series of articles has given a voice to us, and there is no doubt that this will be an unforgettable PARTY, a group of people brought together by that magic word, shouting out what they love the most, united by J-POP CULTURE, under the banner of world peace.
This NEW PARTY will be starting in Tokyo on 2016.12.19.
PROFILE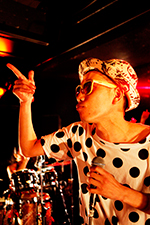 KEYOSSIE
Born in Shimane Prefecture and grew up on music by THE BLUE HEARTS. Having listened to bands such as THE CLASH, debuted in 1998 providing vocals for the ska, pop, punk band DOMINO88. Formed the techno, pop group JOYZ with Gainen Hoshino in 2011. Are currently doing things at their own pace.
Website:
www.joyz.biz
/
domino88
Twitter:
@keyossie
Related Articles
This comment section is for readers to leave opinions and comments. Inappropriate comments may be deleted, so please remember to be respectful. Thank you!