Vol.13 Ririko Masuzawa - Undying Love for ℃-ute From An Eternal Member of Team ℃-ute!!

I Hope That The Five Girls' Futures Will Be Bright and Shiny Ones.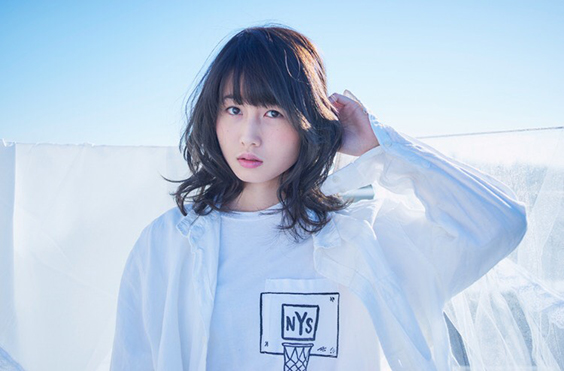 Hello everyone, I'm Ririko Masuzawa. I work in the modeling and talent industry and I'm a huge supporter of Hello! Project.
Sometime after 2pm on August 20, I was shocked by a sudden piece of news. Namely, that the five-girl group ℃-ute would be disbanding and are to perform their final concert together at Saitama Super Arena in June next year. To give you an idea of how upset I was at this news, it literally pains me even now just to type out the words of the previous sentence! But I'm determined to push on to try and get all my emotions out.
The disbandment of ℃-ute means that there will now be even fewer members of the Hello! Project Kids audition (a Hello! Project audition held in 2002 for elementary school girls in the Tokyo area) left remaining. The girls of Hello! Project Kids are the same age as me, and while there are other Hello! Pro members of the same age, for the otaku girls of my generation, these are girls who just like us aspired to be like Morning Musume back in the day – so they hold a special meaning to us. Hello! Project Kids were later divided into two groups, Berryz Kobo and ℃-ute (collectively referred to as Berikyu), but in the idol history of Japan, there have been no other groups that we've been able to watch grow from children into adults like we have with these girls, and there probably never will be again.
I believe that one reason behind the idol boom of recent years and for young girls becoming idol otaku is self-projection. And it's girl groups that have been persevering in the idol scene for such a long time, like Berikyu, that become the main targets of self-projection. Young girls who aspired to be like Berikyu have gone on to become idols themselves (ex-HKT48 member Rino Sashihara is a huge fan of Yurina Kumai of Berryz Kobo), and while there are many different ways in which girls support idol groups like ℃-ute, I definitly think self-projection is involved somewhere along the line. I can't even begin to explain how inspiring it was to watch these girls who were the same age as me and progressing into adulthood just like me, working harder and shining brighter that anyone around them. We were all born and raised in the same era, but if it wasn't for these girls and the amazing work they did in Hello! Project for more than 10 years, I wouldn't be where I am today. And I'm sure there are lot of girls out there who feel exactly the same way. But no matter how much you want to be like them – even if you do eventually become an idol, take up a position in the group's center, become super famous – you will never be like them because they are simply beyond reach.
Last year, Berryz Kobo went into indefinite hiatus and next year ℃-ute will disband and it makes me incredibly, incredibly sad. Not only is another Hello! Project success story coming to an end, it's the end of the era of Berikyu's long career in Hello! Project. They're an idol group I've been supporting for a long time so I want to see them happy and I hope all their dreams come true – and I don't mean that as members of a group but as individuals. While I knew that they couldn't go on as Hello! Project idols forever, now that girls have grown up and it has finally come time for them to leave the nest, I can't shake the feeling that it's time that I have to grow up and face reality, too. This is how I honestly feel after hearing the news of ℃-ute's disbandment, and while it's probably not fitting for an otaku like me in the public limelight to be making such negative comments, I feel like if I don't speak my mind now I never will. Come their final concert in June next year, I definitely won't be holding anything back.
Team ℃-ute (fans of ℃-ute) have no time to be sad, so I went to see them while I still can.
℃-ute's 12 year anniversary celebration – ℃-Fes! Part 1 – ℃-ute at Nippon Budokan on Sept. 5.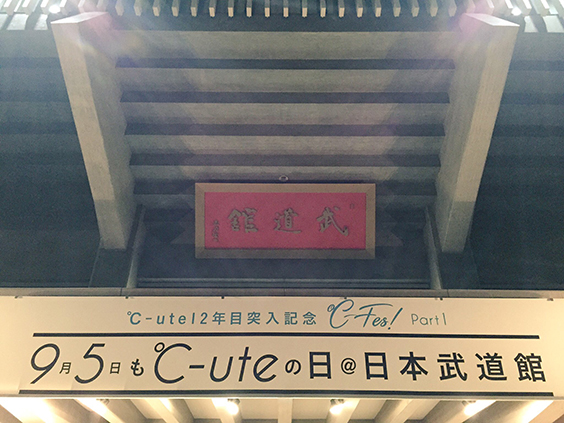 There are only a few ℃-ute concerts left so it's full-dress all the way, including otaku-T, scarf-towel, ℃-ute penlight, bangle in favorite member's color (although you can't see it in this picture), and binoculars.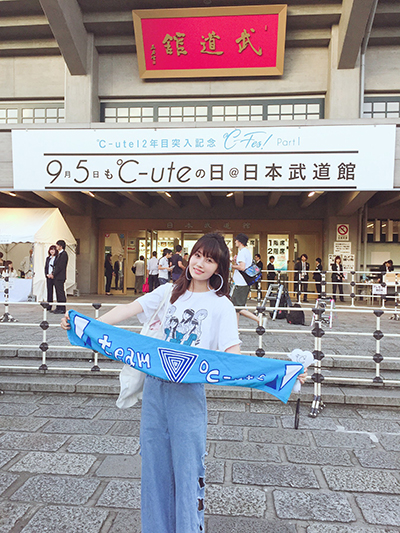 You could feel the love from the ℃-ute members and the production staff as they performed all 43 singles in one show, so as not to leave Team ℃-ute wanting. The girls all reflected on various memories of years gone by throughout the performance, and I'm sure there were more than a few members of Team ℃-ute reflecting on past memories as well.
My favorite member in ℃-ute is Saki Nakajima. I was head-over-heals after seeing her sing the words"suki suki suki" ("(I) love, love, love (you)") in the music video for the groups 12th single, "Campus Life – Umarete kite yokatta." After that I was "suki suki suki" in love with Saki! I'm pretty sure I wasn't the only on bowled over after seeing her in that video either. I watched that part countless times and I can remember it even now. But I mean, how could I not? It's ridiculously adorable.
Unfortunately, they only performed half of that song in this particular concert, so that part was cut out, but for the five girls to perform all 43 songs with faultless dance routines and beaming faces right up until their final song, "Kiss Me Aishiteru," it really was an incredible effort. And they're all so slim; where do they find that athlete-like energy?...
Speaking of athletes, though, during the first half of the concert, Japanese wrestling representatives, Rio Olympic medalists and all-round Japanese heroes, Saori Yoshida, Kaori Icho and Eri Tosaka appeared on stage with ℃-ute and that got everyone excited. It's rare for them to have guests on stage let alone such a star-studded lineup. ℃-ute is amazing! As a fan I was super impressed.
Towards the end they performed one of my favorites, "Love take it all," which contains the lyrics, "Tsugi no tobira hirakeba mirai ga mieru" (the future awaits me through the next door), which I simply love. Come June next year when the group disbands and they each begin to walk their own paths and proceed through the next door that stands in front of them, I hope that whatever they choose to do, their futures will be bright and shiny ones. ℃-ute have been a big part of my youth and I will continue to love the five of them even after they part!! I'll always continue to be a member of Team ℃-ute, no matter what!!!
PROFILE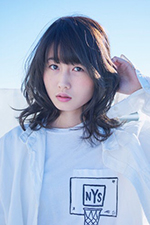 Ririko Masuzawa (ますざわ りりこ)
A 22 year old born in Tokyo in 1994, is a model currently enrolled as a student at Meiji Gakuin University. Was a finalist for Miss iD 2015 and models for the underwear brand "feast." Has also launched a t-shirt in collaboration with VILLAGE/VANGUARD and the illustrator haruchart.
Twitter:
http://twitter.com/Ririkoworld
Instagram:
Instagram.com/ririkomasuzawa
The t-shirt Ririko Masuzawa helped produce is on sale now. For more information check-out the following link (available in Japanese):
http://vvstore.jp/feature/detail/8727/?from=sptopfeature1_1
PRESENT!
1 lucky reader of asianbeat has the chance to win a cheki (photo) autographed by Ririko Masuzawa! Don't miss this chance to win!

[Application Period]
Friday September 16th to Sunday October 16th 2016 (Japan Standard Time)

Announcement of Winners
Wednesday 19th October 2016

The application period is now over. Thank you!

The lucky winner is...
ぷる san

(Please note, winners will receive an email directly from asianbeat. If you don not reply with a confirmation message within a week, you application will become invalid and you will not be able to claim your prize.)
Related Articles
This comment section is for readers to leave opinions and comments. Inappropriate comments may be deleted, so please remember to be respectful. Thank you!