#16 Idol meets Band, Harajuku meets Shimokitazawa. Collaborations unique to Japan.
I often get told by people in the music industry, "Sakurai-san, its hard believe you used to have no interest in idols whatsoever." On the other hand, friends that have known me for a long time and know that I only ever used to listen to rock music are equally surprised when they hear how my tastes have changed.
I guess I wasn't so open to new things back in those days and couldn't see things for what they were.
Give credit where credit is due and don't be afraid to appreciate the things you like. The people that taught me the importance of this message are the countless number of Japan supporters that I've met in my travels throughout the world. Thank you all, once more.
I don't draw distinct lines between rock music and idols anymore. I just like what I like and give credit where credit is due. That's all there is to it.
On the 8th of August 2012, at ReG livehouse in Shimokitazawa, lead singer of electric/acoustic pop band JOYZ, Keyossie, screamed out to the crowd before they were about to perform, "Everyone, you're not afraid to say what you like, right!?"
The 200+ over capacity crowd in the underground venue gave their reply and it was in that moment that various barriers (the non-physical kind) came crashing down.

I was also one of the organizers for this event, entitled "Shimokita A.B.C vol.2 All Tomorrow's KAWAII Party." The concept I had in mind was an "idol meets band" and "Harajuku meets Shimokitazawa" type, collaboration event. To people in Japan it might just sound like a clash of genres, but to the people on the outside looking in, the fact that such a collaboration is even possible makes it all the more Japanese.
In Rio de Janeiro in 2009 I met a well-known Brazilian designer who said this to me: "The source of all imagination in fashion throughout the world is in Harajuku and Shimokitazawa."
Taking part in the event this time around was idol group, UPUPGirls. And speaking of UPUPGirls, it wasn't that long ago that I was in China to see Saho Akari perform in front of the general public at a pedestrian zone in Harbin.
#32 Linlin and Akari Saho team up for a performance in Harbin, China!
Pic: Saho Akari and Arai Manami backstage.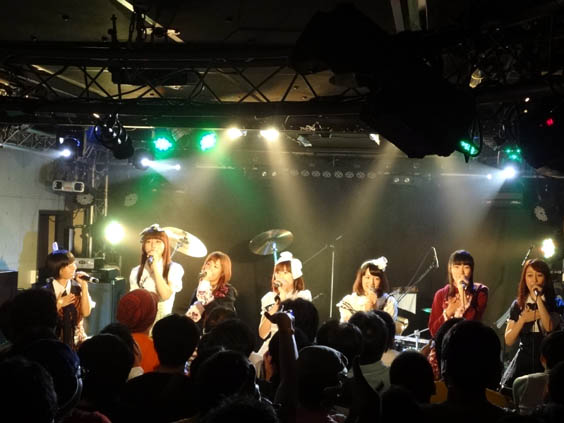 UPUPGirls live performance.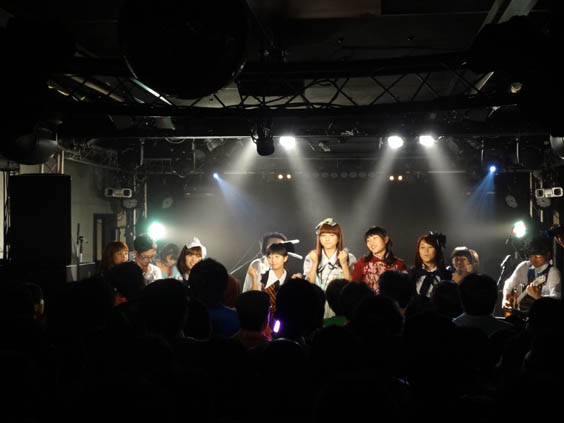 UPUPGirls with JOYZ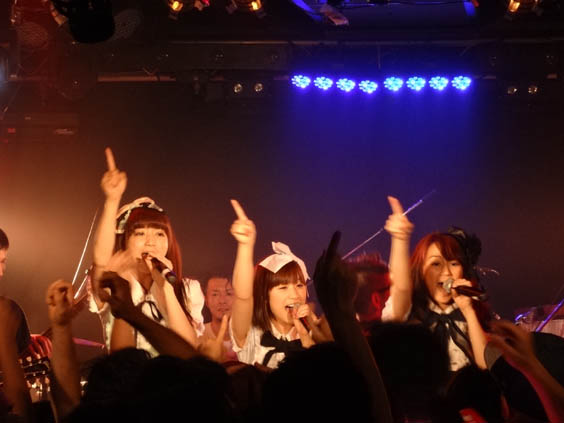 Forming a trio to perform a song with DOMINO88 – Sengoku Minami, Furukawa Konatsu, and Mori Saki.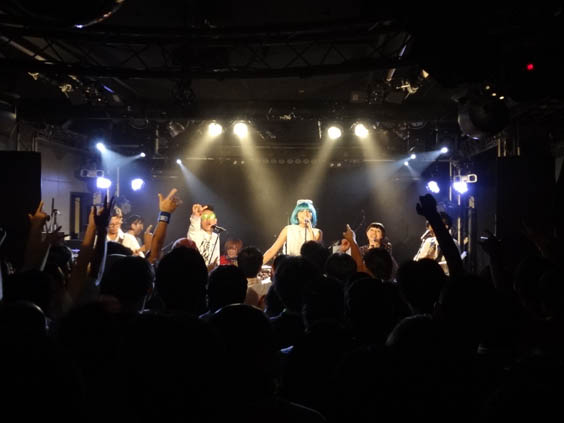 JOYZ live performance.
Just as the girls performance was supposed to end and JOYZ supposed to begin, lead singer Keyossie screams out to the crowd (as mentioned previously) and then amongst all the screams and cheering UPUPGirls cut in to perform their new song "Uppercut!" with JOYZ supporting in the background.
When UPUPGirls performed with JOYZ onstage, wearing popular Harajuku brand PUTUMAYO, it was the moment the idol/band, Shimokitazawa/Harajuku collaboration came together as one.
Japan is full of things that can only be found in Japan and these things are highly valued by people the world over. However, it's unfortunate that Japanese people also have a tendency not to want to give regard to any genres they feel aren't directly related to them and their interests. I know because I was that type of person once, and I'm sure there are still certain barriers that I've yet to overcome.
It has been said for a while now that Japan is in a long period of stagnation, but lately I've begun to wonder if that's really true. I think a lot of good things have come out of the past 10-20 years but we subconsciously block out anything new and unknown to us and I think that's the real reason behind any so-called stagnation.
Japan still has a lot to show to the world. Returning home to Japan after travelling all over the world, I always feel there isn't anywhere quite as interesting as Japan.
I hope to create more of collaboration events like this one throughout Japan and take them all over world as well.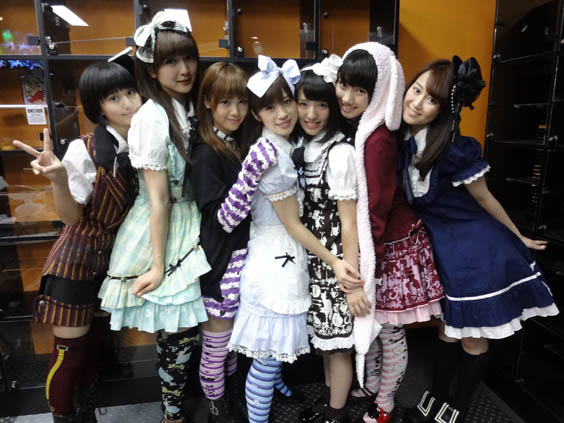 UPUPGirls wearing PUTUMAYO. From left: Arai Manami, Mori Saki, Sato Ayano, Sengoku Minami, Sekine Azusa, Saho Akari, Furukawa Konatsu.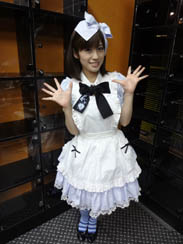 Sengoku Minami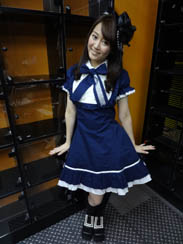 Furukawa Konatsu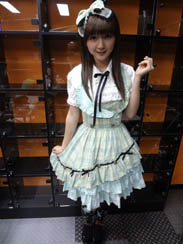 Mori Saki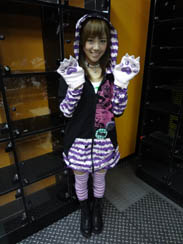 Sato Ayano
Saho Akari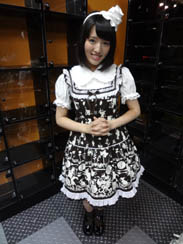 Sekine Azusa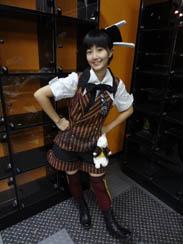 Arai Manami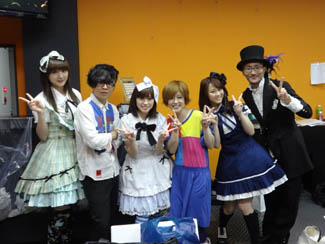 Backstage
A new article every Wednesday!
Next time: Diaries of a Moscow university student on visit to Japan.

Columnist: Sakurai Takamasa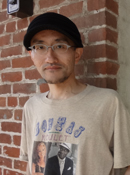 Contents Media Producer, author, journalist, managing director of Contents Street Inc. Chief Editor of iPhone magazine "Tokyo Kawaii Magazine" (ASCII Media Works), World Cosplay Summit Executive Advisor, Chief Researcher at Kodansha/Kodansha BC China Management Laboratory.
Cultural diplomat producing events in 103 cities in 24 countries. Books include "Galapagos-ka no susume"(Kodansha), "'Suteru' de shigoto wa umakuiku"(Diamond-sha), "Nihon wa anime de saiko suru
"(ASCII Shinsho), "Sekai no kawaii kakumei " (PHP Shinsho), and "Anime bunka gaiko "(Chikuma Shinsho). Writes regular columns in the weekly magazine "ASCII" and Yomiuri Shimbun.

●twitter http://twitter.com/sakuraitakamasa/