Vol.17 Taketeru Sunamori - Finding the Blue Bird of Happiness -

Whenever I feel lost or that I've come to a dead end, the first thing I do is go outside.
When I was 24, I had no job, I felt lost and that I had in fact come to a dead end.
I felt like I had reached my limits.
I had forgotten about what drove and inspired me.
All my relationships with people were suffocating.
--In short, the world I lived in was a small one.
I just wanted to escape…and so I headed for England.
The lead up to this decision transpired as follows.
I was living in Kyoto at the time when I happened to meet a certain British artist.
He's an artist who has been performing since the 60s and often draws a reaction of surprise from music lovers (of a particular genre) when they hear who it is.
It all started when I was asked to setup his gear, and before I knew it, I was helping him write music.
It was during this time that he asked me, "I'll be going back to England to do some recording soon, why don't you come help me?"
There I was, an amateur artist, being offered a place to stay in England.
I accepted his without hesitation.
The first city I visited was Dover.
Dover is a port town, famous for the Strait of Dover that divides France and England.
Many people will at least have heard the name. Dover Castle has a rather unique charm, and the "White Cliffs of Dover" are also quite well known. In saying that, it's not a place that many people from Japan would make the effort to visit.
There was only one café in the city that had Wi-Fi at the time, so this was quite a rural town. (London, on the other hand, already had free Wi-Fi everywhere you went.)
And it was in this town that we did our recording.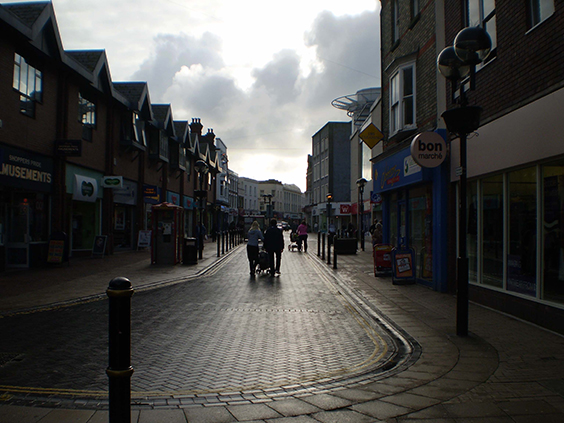 The townscape of Dover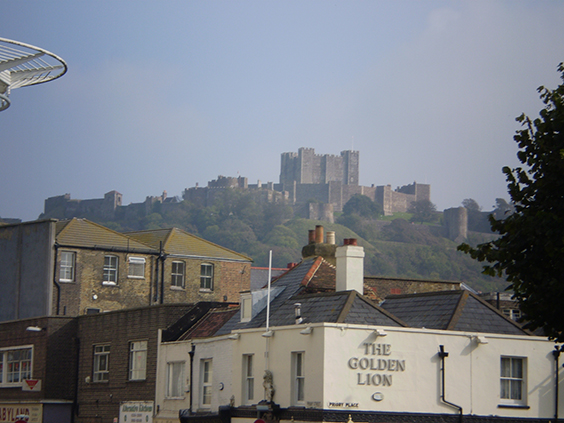 Dover Castle
The lodgings that had been prepared for me were at a 150-year old Victorian house, owned by one the recording members, Neil, the bassist. Most Japanese people would hear "150-years old" and think it a relic, but in Europe they tend to think, "well, it's a little old."
Naturally, there was no insulation in the walls, so inside it was incredibly cold. They heating was broken and apparently he just never bothered to get it fixed. The room I stayed in was in the attic, so the temperature was practically the same as the outside. He lent me a thick blanket but it wasn't enough, so every night I slept in my coat.
As long as I can have a hot shower
, I thought to myself, but even that proved difficult as for some reason it took an hour for the hot water system to produce hot water.
And the very first time I used it, Neil told me with grave earnest,
"If you forget to switch it off it will explode, so just be careful."
But the procedure for using the switch was a bit complicated and Neil spoke so fast I could only really understand half of what he was explaining to me. There's no way I'm going to use it in that case, I thought to myself. So in the house I was always shivering cold.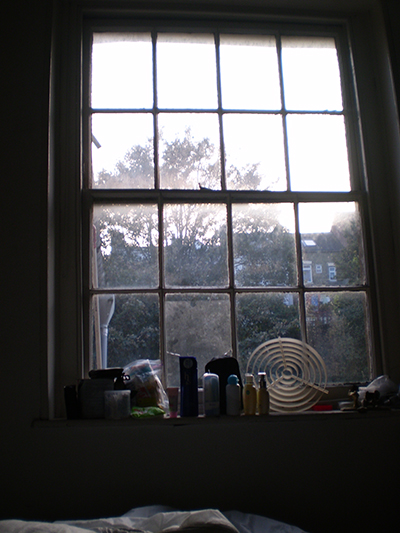 The cold room I stayed in
Recording, on the other hand, went fairly smoothly.
I didn't really have that much to do once I was there, so I mostly only poured tea for everyone.
It was at these recordings that I met Bill.
Bill was a musician a little older than me who could sing, play guitar, play keys, bass, drums, you name it really – a "multi-instrumentalist."
Bill and I got along immediately.
One day when we were wrapping up our recording Bill said to me,
"Take (that's me), if you don't have any plans after this, come with me to London."
He said he had his own recording that he needed help with.
"I live in a flat with two other artists. We have a spare room so you can stay there."
"Our flat is only 30-years old and the shower is nice and warm," he added with a laugh.
So once recording finished, I got straight on a train and headed for London.
There were three people living in the flat in London.
There was Bill who I just mentioned, a German guitarist named Martin, and a Dutch poet named Tobias, and then there was their girlfriends who were also frequently coming around. The size of the flat was what we would call a 4LDK in Japan, with the living room having been converted into a studio. And in the corner there was the sofa that had been designated to me. Supposedly I was there to help out with recording, but with nothing to do I just ended up pouring tea for everyone again. Before long someone would usually pull out a beer and from then on it would turn into a drinking bout.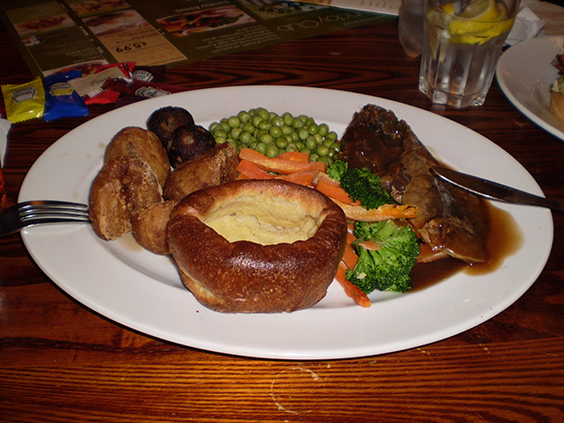 A typical British meal
Every night, the British multi-instrumentalist (such a long word!), the German guitarist, the Dutch poet, and the Japanese tea-pourer would get drunk and shoot the breeze.
We were all at an age where we had come to a crossroads as artists.
When we were younger, we just did things because we liked doing them.
But the older you get you realize that that's not enough.
Eventually you have to decide whether you're going to try and make a living as a professional, or you're going to try your hand at something else.
…I had faced this problem in Japan, and now the very thing that I was running from had caught up with me England.
But that's not all.
There was also the concern about the state of the music industry and how one can make a living from it from here on (this was in the golden age of music streaming and P2P.)
We were concerned about how the world was developing.
In my broken English, to an audience of all different nationalities, there I was discussing the very same things that I would grumble about at an izakaya back in Japan.
It was then that I finally realized...
…the world is connected. No matter where you go.
And in order to make that very obvious realization I had travelled half way around the world.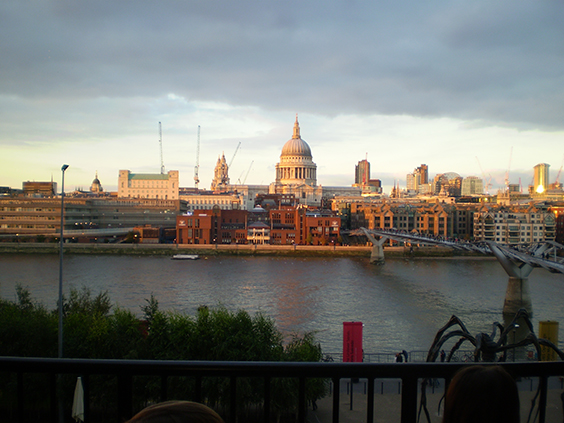 A view of London from when I visited
When you find the answers you realize they were right there in front of you the whole time.
The blue bird of happiness is always right in front of you.
…but finding it might require you to take a step outside first.
So that's why, whenever I feel lost or like I've come to a dead end, the first thing I do is go outside.
The world is full of problems again today.
So let's all just take a step outside.
PROFILE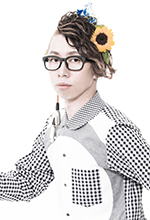 Taketeru Sunamori
A writer and musician, also active in many other fields. With a catalogue of work that crosses all genres, is a self-proclaimed "Utawanai Ginyuu-shijin" (lit trans: "Non-singing Bard"). While a student at Tokyo University of the Arts, posted an original voice drama as "Project TRI" on the streaming site Niconico Douga. Having screened events at the Apple Store Ginza, has garnered a great deal of attention as a "new generation multi creator." Major debut in 2013 with "Kakusei (Awakening) Love Survivor" through the production company FlyingDog. Released a short story version of the same work with Dengeki Bunko in the same year. Became the first to debut as an artist and author of light novels simultaneously. Has crossed different fields and expanded the scope of his work to include voice dramas, working as a voice artist, providing musical compositions to enka (Japanese ballad) singers, doing music for films, appearing on stage, and much more. Since 2015 has presided over the "Miraikodai Gakudan (Orchestra)." Recent works include the theme song and background music for SQUARE ENIX's "Grimms Notes," the arrangement for the theme music to the film "HK Hentai Kamen Abnormal Crisis," as well as "Mahō Shōjo Over Age." While carrying out this work as a professional, also participates in comic book markets, releasing and selling an original fanzine.
Twitter:
@sunamori
Official Website:
http://sunamori.com
Latest Information
-In charge of the music for the production "Delfinia Senki" (A Record of the Delfinian War), which will be performed at the Galaxy Theater from 20th-29th January 2017.
-Is scheduled to appear at the Delfinia Music Festival, which will be held on 24th November 2016 to celebrate the stage production of "Delfinia Senki."
>> For further information:
http://delfinia-stage.jp/
-Due to appear at the "Bara Ou no Souretsu (Requiem of the Rose King)," a special live talk event to celebrate the CD version of the drama "Bara Ou no Souretsu" on 26th November 2016.
>> For further information:
http://baraou.jp/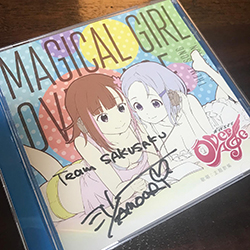 We have a prize for ONE lucky reader! Apply now to have the chance to win a "CD signed by Taketeru Sunamori." Don't miss this chance to win![Application Period]
Friday November 11th to Sunday December 11th 2016 (Japan Standard Time)
Announcement of Winners
Wednesday 14th December 2016
The application period is now over. Thank you!
The lucky winner is...
ぺけのスケ san
(Please note, winners will receive an email directly from asianbeat. If you don not reply with a confirmation message within a week, you application will become invalid and you will not be able to claim your prize.)
Related Articles
This comment section is for readers to leave opinions and comments. Inappropriate comments may be deleted, so please remember to be respectful. Thank you!