Vol.16 Hiroshi Koujina - The Wonderful Idol Path -

The first idol I saw with these eyes was 3cm tall.
It was only the beginning of winter but I thought I was going to freeze. I was lined up out the front of Kumamoto Civic Auditorium and it was the first time I had waited over night to buy a ticket to a concert, so I remember it well. This was in January, 1977. I was in my second year of middle school at the time and I had waited a long four years to finally get to an idol concert. The name of that idol was Junko Sakurada. From my spot down the back, Junko looked to give off this really noble aura, and she was so dazzling that it was almost too hard to see her clearly. I decided to measure the size of this "angel" before me with my thumb and index finger… The first idol I saw with these eyes stood at roughly 3cm tall.
Her angel hat and her white high-socks. Those charming eyes that pierce the hearts of all who gaze upon her – Junko Sakurada was the starting point on my "idol path." Back then she ranked as one of Japan's top idols, alongside Momoe Yamaguchi and Masako Mori, who were collectively referred to as the "
hana no chusan torio
" (lit: the three flowers of 3rd year middle school). I would check the TV schedule every day and every month I would look forward to reading "Myojo" and "Heibon" magazines, and whenever they released a new song I make a dash to the record store to buy it. I wonder just how many boxes of Glico's "Comecco" rice crackers with her face on it I would have eaten… She was basically the reason we got the newspaper delivered every day when I was in middle school and high school.
But then just as Momoe Yamaguchi decided to set down the mic and retire from the entertainment industry, Junko embarked on a new career as an actress. Seiko Matsuda became the new face of the generation. It was around that time that I moved to Tokyo to become an animator.
I was frantically working on my anime when the gravure page of a Shonen Magazine in 1985 suddenly caught my eye. It was Yoko Minamino with that charming freckle on her chin. "Onyanko Club" were the latest it girls at the time, in an age where idols were seen as "the girl next door" or "that girl in your class." Ushiroyubi Sasaregumi, the idol duo who did the theme songs for the anime series "High School! Kimen-gumi" were also cute, but it was "
Sukeban Deka
" (lit: Delinquent Girl Detective) that really did it for me.
I was working on the theatrical version of "
Hokuto no Ken
" (Fist of the North Star) at the time, and even though I was meant to park at Toie Animation, I would purposely park at parent company Toie and walk to work from there. I thought if I did that I might bump into Asamiya Saki from Sukeban Deka, you see. And while I did get to see Hiroshi Fujioka, I never ran into Asamiya Saki…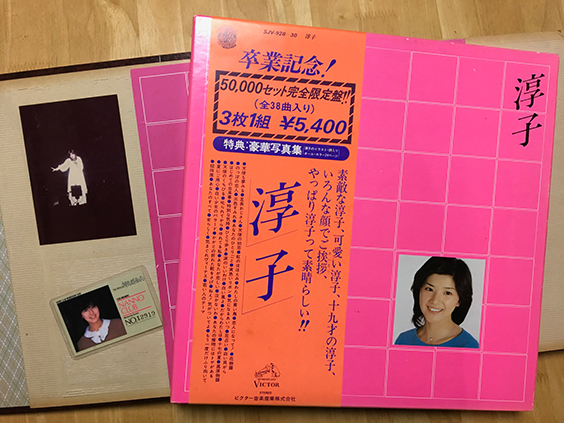 3cm Junko Sakurada limited edition record, and my Yoko Minamino fan club card.
I had no desire to be an idol
One thing you hear among a lot of female Hello!Pro fans is "
akogareru
" (desire/aspiration), and many such fans have gone on to actually become idols themselves. I think that's probably the main difference between male and female idol fans.
After Yoko Minamino I started to veer away from female idols. From then on it was all about F1 driver, Ayrton Senna.
I went along to Suzuka Circuit every year from 1988-1991 to watch him race. I bought his photo books. I even bought fan-published
dojinshi
about him. I sent in 200 applications to win a Suzuka Ciruit Paddock Pass. Eventually, I even got to meet him. It was an incredibly happy moment for me. He showed "weakness as a person" and "strength as a driver" at the same time and I was attracted to that. But even though he too was male, I never desired to be him.
Idols don't have to be human
For me, if there's enough character there, "idols" can even be animals. At the peak of Ayrton Senna's popularity in 1991, a single thoroughbred was taking the Japan Derby by storm. That horse was "Tokai Teio."
Teio looked unlike any racing horse I'd ever seen. His standing posture oozed elegance and the expression on his face as he looked off into the distance was almost not even horse-like at all. To me, that horse had personality. That's how cool he was.
His walk was light like dancing, and the way he ran with his limbs at full stretch made it look like he was flying. One jockey apparently even commented something like, "If other horses drive like Corollas then Teio is a Benz." There was even that moving episode when he overcame his third bone fracture to take out his first race in a year at the Arima Kinen. After his retirement I continued to maintain an active interest in him, even joining the Thoroughbred Club. If it hadn't been for Teio then we wouldn't have had "Triple Crown, Orfevre" either. It's because of him that I've been able to experience some truly big dream-like moments.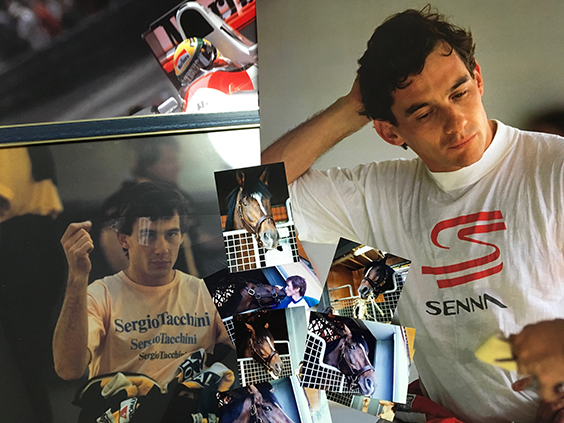 Ayrton Senna & Tokai Teio
After the major debut of Morning Musume。in 1998, I was hooked on Kaori Iida, Rika Ishikawa, Aya Matsuura, Risako Sugaya, Saki Nakajima…and Hello! Project in a big way, but today, in 2016, I'm all about "Country Girls." Compared with 40 years ago when I had to wait 4 years before finally being able to see a concert, I can now see idols at events or in concert every week. And the idols in front of me aren't 3cm tall, either; they're life-size and we even get to their shake hands.
In essence, however (and you might think this is just a silly old man thing to say), I think that idols should remain out of reach. Being out of reach is being an idol.
After writing this article I decided to dig out my Junko Sakurada records. I don't have a record player but just by looking at the lyrics, the introduction starts playing in my head and suddenly I find myself humming along. How fun! How happy! What an amazing youth I had. And I will continue walking along this wonderful idol path from here on, too.
"Idols: banzai!!"
PROFILE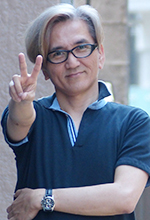 Hiroshi Koujina
Representative of the anime creator collective "Studio Live."
An anime creator, major works include "Hunter×Hunter" (Director), "Kiba" (Director), "Pluster World" (Character Design), "City Hunter'91" (Character Design and Head Animation Director), etc.
Along with fellow staff, is currently working on the anime "Idol Jihen," which is scheduled to be broadcast in January 2017.
- Twitter:
@hiroshikoujina
- Nico Nico Douga:
http://ch.nicovideo.jp/stlive
PRESENT!
We have prizes for TWO lucky readers! Apply now to have the chance to win a "card signed by Hiroshi Koujina" (1 winner) or a "Studio Live 40th anniversary book and commemorative file" (1 winner). Don't miss this chance to win![Application Period]
Friday October 28th to Sunday November 27th 2016 (Japan Standard Time)
Announcement of Winners
Wednesday 30th November 2016
The application period is now over. Thank you!
The lucky winners are ...
- Hiroshi Koujina signed card
ヒナ san
- Studio Live 40th anniversary book and commemorative file
ぺんはち san......Congratulations!!
(Please note, winners will receive an email directly from asianbeat. If you don not reply with a confirmation message within a week, you application will become invalid and you will not be able to claim your prize.)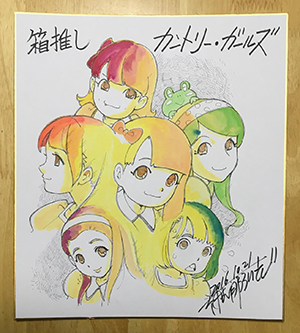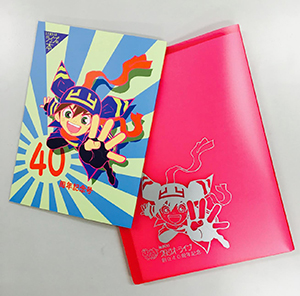 Related Articles
This comment section is for readers to leave opinions and comments. Inappropriate comments may be deleted, so please remember to be respectful. Thank you!
PRESENTS
All the info. on asianbeat's present campaign!