Vol.15 Chiaki Ishikawa - Become Yourself -

Self-Producing Is More Than Just Loving Yourself
I'm someone that likes to work. Some people have quite an indifferent attitude towards people who are businesslike, but to be this productive you have to take on various responsibilities, find a way to be efficient at what you do, and as long as you can maintain your passion, there isn't anything that you can't achieve. That's why I never think of doing music as a hobby. You could say that my daily job as Chiaki Ishikawa is producing the "artist, Chiaki Ishikawa." I'm under the pump day after day, but every day is different and presents something new. It's exhausting but it's also extremely fun. Being your own producer isn't as simple as "loving yourself" either. I do think it's about as much fun as you can have on your own, though.

I think that idols who have high "self-producing abilities" are the real lucky ones. It basically means having the ability to see yourself objectively from a spectator's point of view. I also think that it's increasingly becoming an important skill to have in this day and age whether you're an office worker, a student, or a house wife. You don't have to be a strong person. It's okay to receive "personal happiness" from other people, but when you ask yourself for permission and give yourself consent and seek confirmation for every little thing, then that's true "self-love". And this has a sustaining power that's on a whole other level.

I've been in the business now for some 23 years. I can't believe how fast it's gone. Sure I spent a lot of time worrying and being lazy, but one thing that I gained was being able to overcome uncertainties within myself. And I'm sure you probably won't understand what I mean unless you are someone who has overcome such feelings of uncertainty yourself. But before long, I had started my own agency and record label, and I was running all the management and design tasks myself. I honestly don't know when it was that I became someone who could do all these things. Suddenly I had my own clock and was operating on a timeframe. I started to develop my own "words." I stopped being afraid to go on extended leave. I learnt about my compatibility with musicians in short sessions and with creators. I learnt that you can't let things deviate from your plan, not even 1mm. Of course there are merits and demerits. You also have to consider that you will be assessed based on someone else's vision and ideas. And while it may look like I'm living a very free life, there's an overwhelming presence called "loneliness" waiting for me down the track, and how I maneuver that situation when it comes I think will be the biggest key to continuing to be myself in what I do. It has nothing to do with whether someone is physically by my side or not.

I've also started a "booklet" of personal quotes and phrases that I've come up with at various times in various interactions with people. I'm trying to diversify my music, you see. I've been working on them regularly and I'm currently up to my 7th booklet. I wanted to use text to show another world of Chiaki Ishikawa. In terms of working hours, it has taken about the same time as it takes to put together one whole album. I used the same titles as the titles of my songs to show front and back versions of a completely different story with a different point of view, told not through lyrics but through "verses" and compiled into booklets. One thing that they have in common with my music is that you won't find words like "love," "bravery," "energy," or "together," in either.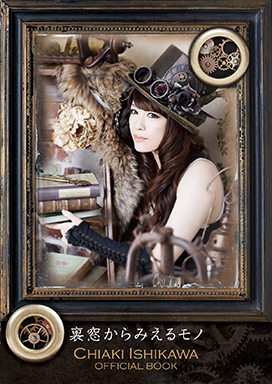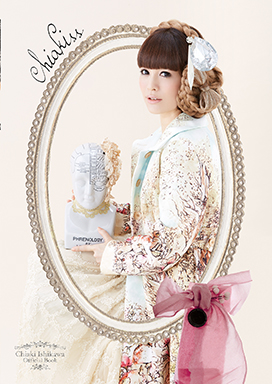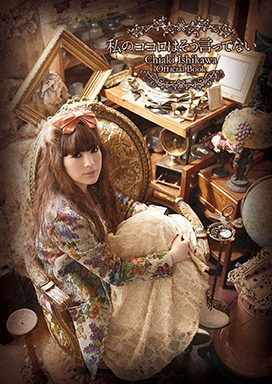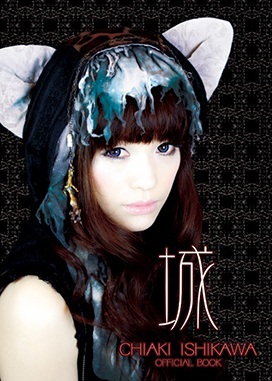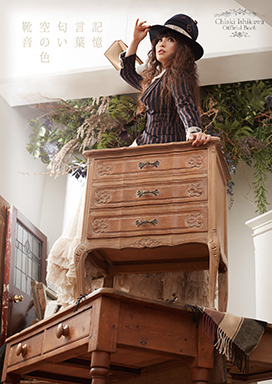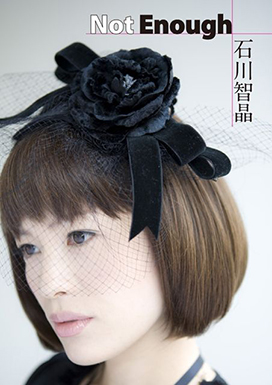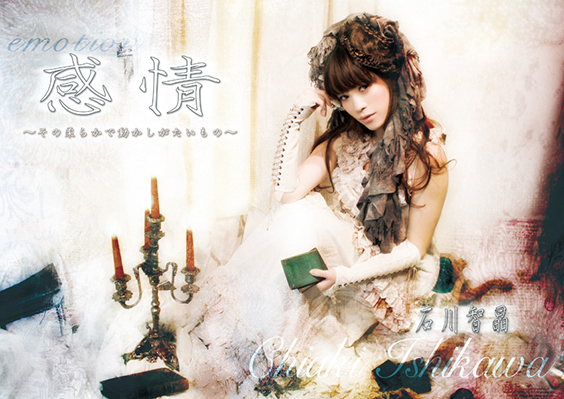 A certain record label president said to me, "CDs are products for sale," if CDs aren't selling then pair it with something else and sell them together, but without any ideas or the ability to get things done, the music industry is just going to wither away in its old ways. I think that if you can't be playful with those ideas then it really won't take-off either.
Earlier this year I held an outfit exhibition at Shinjuku Marui Annex. It was a collection of outfits that designer Daisuke Ichikawa and I created together over the last 7 years without once descaling in quality. Atmosphere and the visual aspects of music are important to me. I felt some rather strong emotions at my exhibit, but there were even more gothic-lolita-loving foreign visitors at Shinjuku Marui Annex who seemed thrilled to find that you could pair music and fashion together in this way. This particular style didn't just come together from the outset, though, and it reminded me of all the work and self-belief it has taken to get this far. And I'm grateful that I've been given the chance to display a second round of outfits on the 21st of October, later this month. Please come and have a look if you're interested.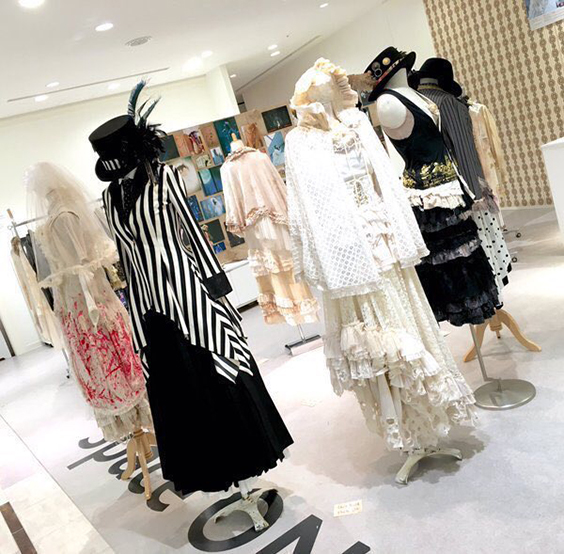 I remember reading a quote by Andy Warhol in an art book when I was a kid that read, "So what. That's one of my favorite things to say." It's something I always recall now whenever I encounter a clash of opinions regarding work or when I'm faced with a situation that just makes me want to laugh. We're in an age that requires us to deal in human-resources even greater than in the music. If you have a vision you have to give it shape straight away. It's foolish to question whether something is fun or not. You have to be quick to act because the music industry that's so entrenched in its old ways and customs can't wait any longer.
Being your own producer could be the path to "becoming yourself." With all the information we receive on social networks these days it's easy to get caught up in pointless agitation, but I don't think that there's a need to feel fulfillment every day either. You can't just go giving into others or to the greater society. Can you actually laugh that much day after day? I think feeling depressed for about 10% of the day is just right. A moderate amount of grey skies can really open up one's creativity and imagination. I want to have the same amount of time to be silent and be myself as I have time outside in the hustle and bustle of the world. You don't need to connect with people just for the sake of it either. I'm sure there are people out there who connect with others and then feel pinned down to the point where they can't move. Friends or even relatives can become a hindrance. Once you let go you start to become more of "yourself." Perhaps pain is a part of the path to becoming oneself.
I want to develop "my own words" further. This will form the axis that becomes my philosophy on life and the path to a stronger self. If ever those words can reach someone else emotionally, it will become the most fulfilling type of training that I could have hoped for. Making others happy makes me feel genuinely happy too. That's my duty in life I feel.
Chiaki Ishikawa
I would like to pay my respects once more to this space, "TEAM SAKUSAKU," that continues to preserve the work and memory of the late Takamasa Sakurai. And to staff, friends, and everyone else for all your support!

PROFILE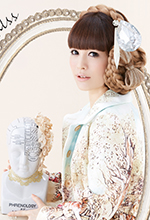 Chiaki Ishikawa
Provides compositions and songs for music that is used on the stage, in games and anime. Work has appeared in titles such as "MOBILE SUIT GUNDAM SEED," "MOBILE SUIT GUNDAM 00" and "Sengoku Basara3." In the much-loved masterpiece "Uninstall," her lyrics intentionally avoid depicting a bright world and creates "Chiaki Ishikawa's own World," a unique perspective through the use of a "multiple chorus action." Established the music production brand "MATERIAL WORLD." Offering an insight into Chiaki Ishikawa's outlook on the world, the series LIVE "Uramado kara Mieru Mono" was very well received.
Twitter:
@ishikawachiaki3
Official Website:
https://www.chiakiishikawa.com/
Instagram:
https://www.instagram.com/ishikawachiaki/
Facebook:
https://www.facebook.com/ishikawachiaki.music/
Latest News and Information
"The 2nd Chiaki Ishikawa Costume and outfits exhibition!"
Friday 21st October to Sunday 30th October 2016
[amnesiA & paramnesiA Isho-ten vol.2 – Kagami no naka no Kagami (The Mirror Inside the Mirror) –"
6th Floor Shinjuku Marui Annex 6F "Gallery Shop ouef"
[Shinagawa Church LIVE]
Thursday 24th November 2016
"Kami nomizo Shiru (God Only Knows) Vol.2 Pisticus"
LIVE performance at the Shinagawa Gloria Chapel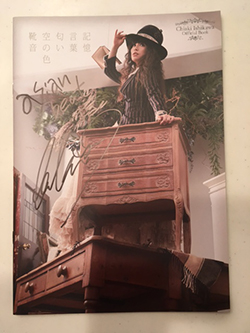 1 lucky reader
of asianbeat has the chance to win a booklet autographed by Chiaki Ishikawa! Don't miss this chance to win!
[Application Period]
Friday October 14th to Sunday November 13th 2016 (Japan Standard Time)
Announcement of Winner
Wednesday 16th November 2016
The application period is now over. Thank you!
The lucky winner is...
小宇宇ALICE san
(Please note, winners will receive an email directly from asianbeat. If you don not reply with a confirmation message within a week, you application will become invalid and you will not be able to claim your prize.)
This comment section is for readers to leave opinions and comments. Inappropriate comments may be deleted, so please remember to be respectful. Thank you!