Vol.27 Ai Nakamura - Otaku x Nail -

In TEAM SAKUSAKU presents – Favorite Collections – Vol. 27 we interview nail salon "Melodynail" owner and nailist, Ai Nakamura.
It's rewarding being able to give form to what customer's like
───Please start by introducing yourself
I'm nailist, Ai Nakamura. I started my nail salon called "Melodynail" in Ikebukuro about six years ago. We specialize in 3D art and service a whole range of clients. 3D art is a type of nail art in which we use an acrylic base to create plump and cute three-dimensional designs. They're completely original, so you can basically choose whatever design you want done on your nails.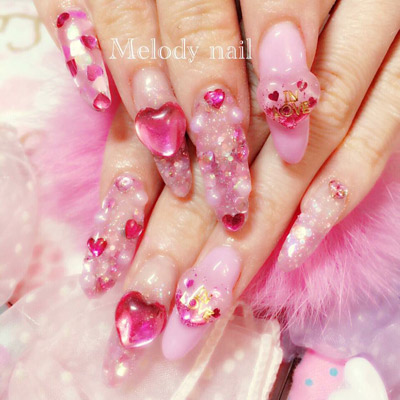 ───It sounds like "Melodynail" has a certain uniqueness for a nail salon…
To be honest, the customers at "Melodynail" are mostly "otaku" of one type or another! The area Ikebukuro itself plays a part in that to some degree, but we get a lot of girls who are into various bands, otaku girls who like idols, anime or manga, as well as quite a number of foreigners frequenting the store. There are also customers who ask for 3D art that incorporates decorations, characters, or the signature color of their favorite idol as a base so that their otaku inclinations aren't so entirely obvious. That's pretty much how my nails are at the moment, too…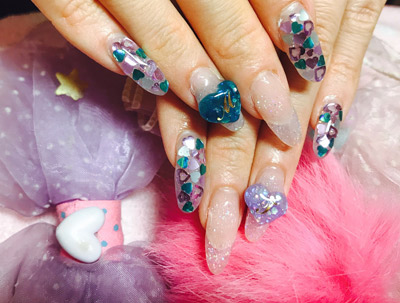 I used the signature colors of Jinpachi Toudou and Yusuke Makishima of "Yowamushi Pedal." I also incorporated their initials, so I'm sure people who know the characters will get it…(lol).
───So it's not only the customers, but you–the owner–are an otaku (lol)
I happened to see a compilation of Mobile Suit Gundam SEED in the summer holiday of my third year in high school and ever since I just seemed to progress down the otaku path… Lately I've been really into "Yowamushi Pedal" and "King of Prism," and also the smartphone game, "Fate/Grand Order." I'm not sure if it's because people see my feed on social media or if it's through word-of-mouth, but occasionally we get customers coming to the store for the first time saying, "I heard that if I came here I could talk about anime!" (lol). When your customers like the same things as you do, you can really get carried away in quite in-depth conversations!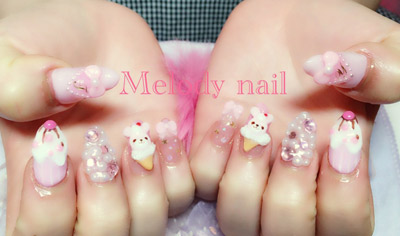 People might think that having otaku chats at a nail salon is a bit out of place, but I think that the very profession of a nailist is quite otaku-oriented to begin with. 3D nail art and the display samples all look very florid and sparkly, but when you're actually making them, you're really just focused and silent. The materials, parts, and techniques are progressing all the time, so even when you're exchanging information with fellow nailists, you're always talking about these really industry-specific things, just like otaku. And the way that people line up at events showcasing all the latest in beauty products is just like something you would see at Comiket…it might be work related but it's still incredibly fun. So I really do think there is a fundamental otaku disposition to this job.
───And what about this nuigurumi-toy corner you have over here…?
These are
nuigurumi
(stuffed-toys) of Toudou-kun and Maki-chan of "Yowamushi Pedal" that we call "Nui-chan"!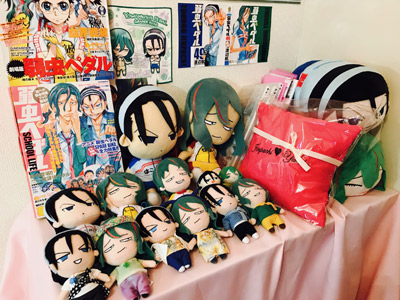 We take them with us whenever we go outside, and we take photos of them to post on social media. It's called "nui-tori" (lit., taking photos of nuigurumi) and it's really quite a popular trend at the moment. Especially on the birthday of a particular character, as a "birthday celebration" otaku will bring their own 'nui-chan' and get together for a photo session…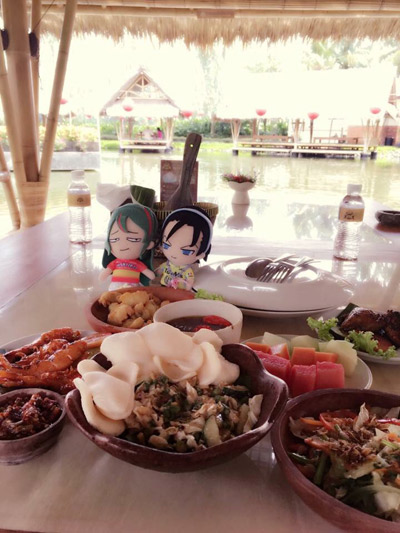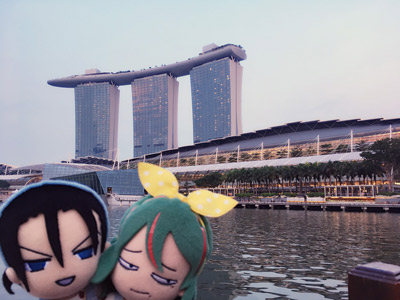 Nuigurumi goods themselves are released by manufacturers. But when you get involved in these kinds of otaku activities, you get to make friends with all kinds of people regardless of age or profession! It's the best way to recharge on a day off.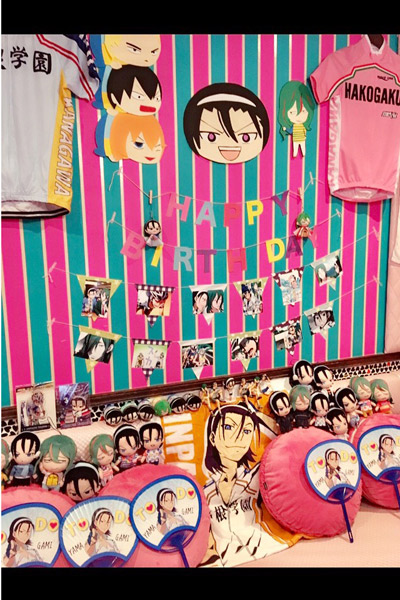 ───Do you have a final comment for the readers?
The reason I decided to pursue a career as a nailist was because the nail design that I requested at a salon when I was younger was going to be too expensive and technically difficult to achieve, so it's rewarding for me now to be able to help give form to what customer's like. The latest trend at "Melodynail" is the "yume kawaii" (dreamy cute) nail. We use pastel colors topped with a fancy item or two and it's our most popular style at the moment. "Yume kawaii" is also a big hit with our foreign customers.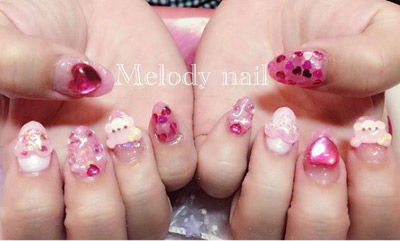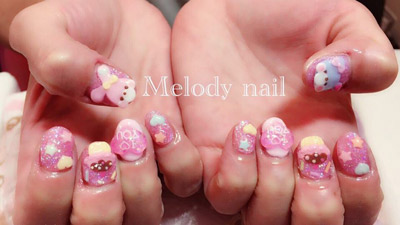 Just like the "deko-den" (decorated cell phone) that was popular for a time, this culture of decorating things seems to be unique to Japan, as the nail art overseas seems to be predominately simple styles like French-style. To Japanese and foreigners alike, please come to the nail salon and experience this aspect of Japanese culture for yourself!
PROFILE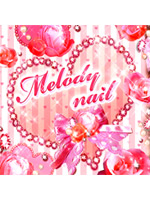 Ai Nakamura (中村愛)
Ikebukuro nail salon "Melodynail" owner. First-rank certified professional nailist. Specialist in 3D nail art.
Official Website:
http://ameblo.jp/melodynail/
Twitter:
@‪Be9atr1ce
Instagram:
https://www.instagram.com/aimelonail/
PRESENT!
One asianbeat reader will receive a free 60-minute course ticket (valid until the end of October) for "Melodynail"!

We're looking forward to receiving your applications!

Application period: Friday 18th August to Sunday 8th of October 2017
Winner announced: Wednesday 11th October 2017

The application period is now over. Thank you!

The lucky winner is ...

みなづき san

......Congratulations!!

(Please note, winners will receive an email directly from asianbeat. If you don not reply with a confirmation message within a week, you application will become invalid and you will not be able to claim your prize.)
Related Articles
This comment section is for readers to leave opinions and comments. Inappropriate comments may be deleted, so please remember to be respectful. Thank you!
PRESENTS
All the info. on asianbeat's present campaign!