He's at the center of an online craze! But who is Hokkaido's Mascot "Jin-kun Jingisukan"?

A mascot from Hokkaido is at the center of an online craze!
In the past few years there has been a craze of regional mascots known as"Yuru-kyara". Among the popular characters is a mascot from Hokkaido that has experience a surge in popularity online.

He is Jin-kun Jingisukan (jingisukan is a Japanese dish consisting of grilled mutton and vegetables) and was designed by Hashiasako in 2012. Nowadays he is based in the center of Hokkaido.
Jin-kun is always shown in pictures right when is he being eaten. Either while being picked up by a pair of chopsticks or atop a metal jingisukan grill. Nevertheless, whatever the situation Jin-kun is always calm and collected: it's all because his woolly coat is wonderfully heat resistant and flame proof!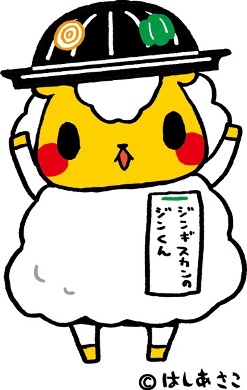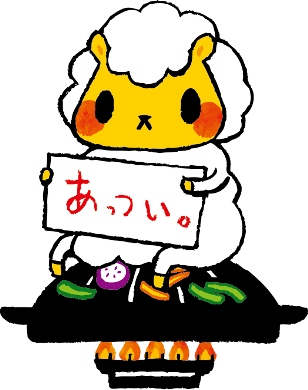 Jin-kun, holding a sign that says "It's hot"
The media response is not completely positive, but on seeing the cute yet surreal images people get a "moe" feeling and have spread the word on to even more fans.
This year will also see the opening of the "Yuru-Kyara Gran Prix", a competition where Jin-kun may receive a large number of votes. Depending on the situation he may even make it to the top spot...or maybe not.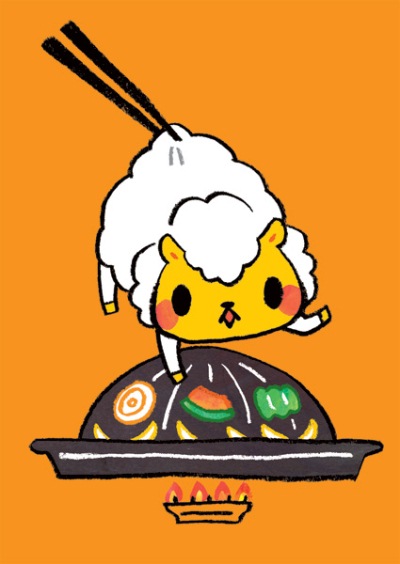 Related Articles to "Yuru-Kyara"