Find-out more about the interactive live game event called "SPACE INVADERS GROOVY - INVADE CANAL CITY -!"

What? Invaders have attacked Fukuoka!? Let's join forces and fight back!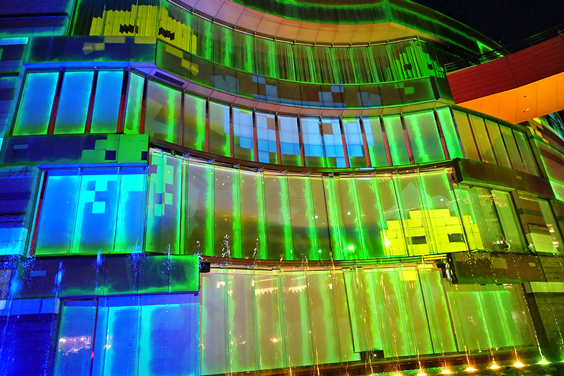 "SPACE INVADERS GROOVY - INVADE CANAL CITY -" is the 9th installment of the "Canal Aqua Panorama!" The exciting display, which fuses together Canal City Hakata's project mapping technology with their water fountains, started on January 12! The project has been developed in collaboration with the legendary video game "Space Invaders!" Media outlets were invited to take a look at the show on Wednesday 9th January, here is our report!
The much-loved arcade classic game "Space Invaders" celebrated its 40th anniversary last year! Fans of the game will love the sight of rows of cute 8-bit invaders flying across the huge screens! BGM sounds were produced by Kosaka Daimaou, mitsuyuki miyake (mihimaru GT), ☆Taku Takahashi (m-flo, block.fm), Shinichi Osawa (MONDO GROSSO), CMJK! The combination of super nostalgic blip-blop video game sounds and original music has been generating a lot of excitement inside the venue! The show lasts approximately 10 minutes. The aqua panorama is a super exciting spectacle! Click
HERE
to find-out more detailed information about the schedule!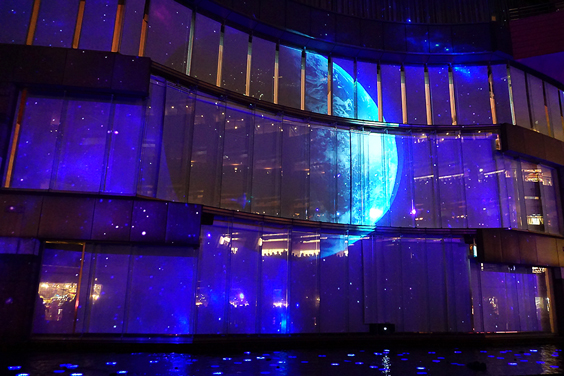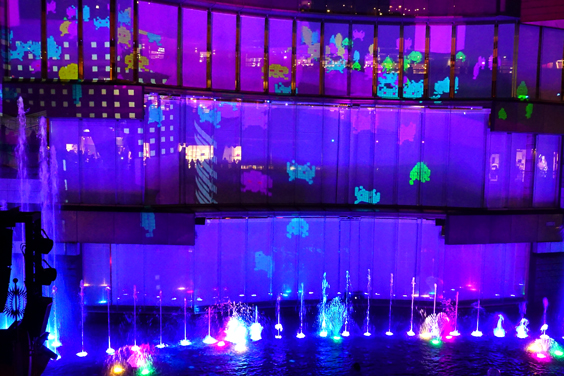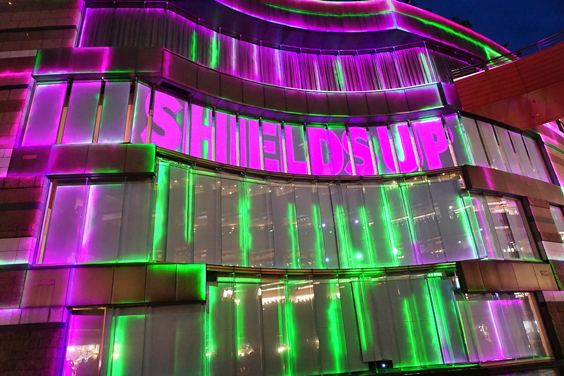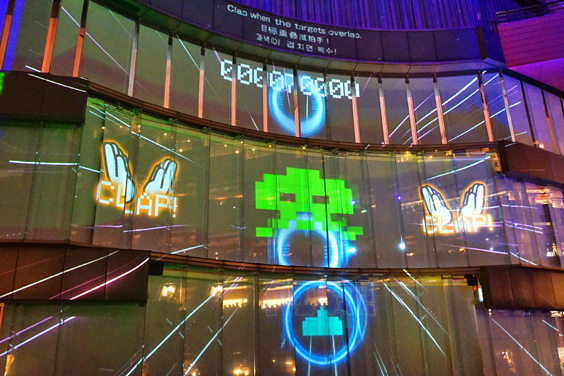 Don't forget to clap your hands! The beams that attack the invaders respond to applause!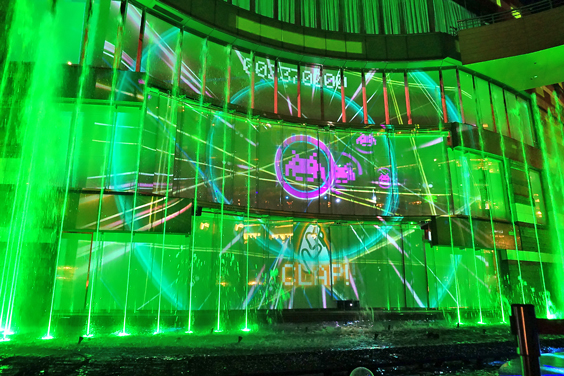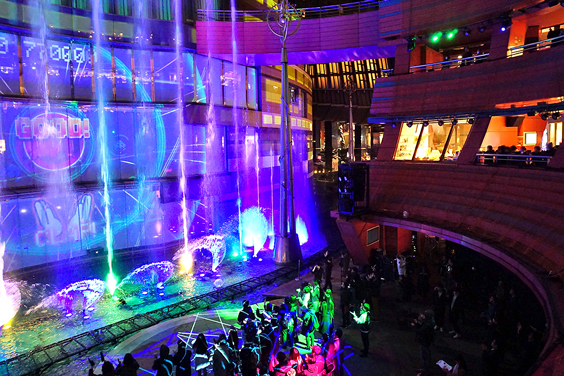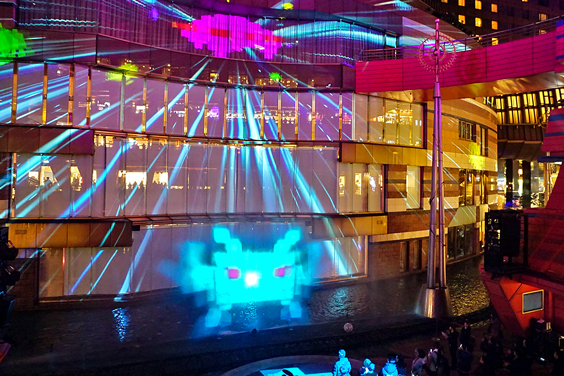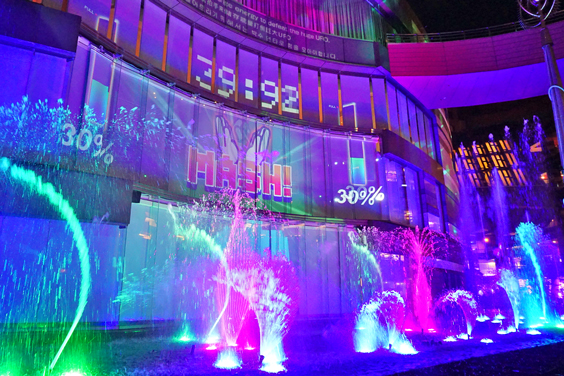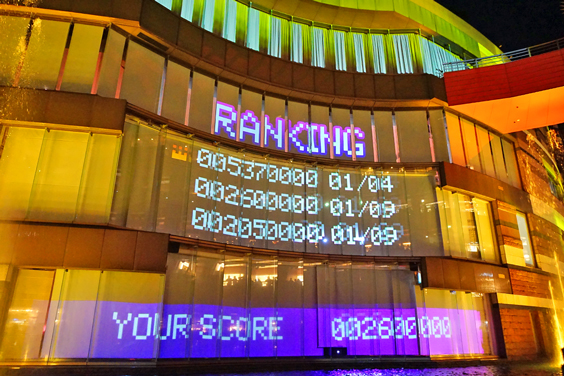 Special collaborative attractions! Only available for a limited time!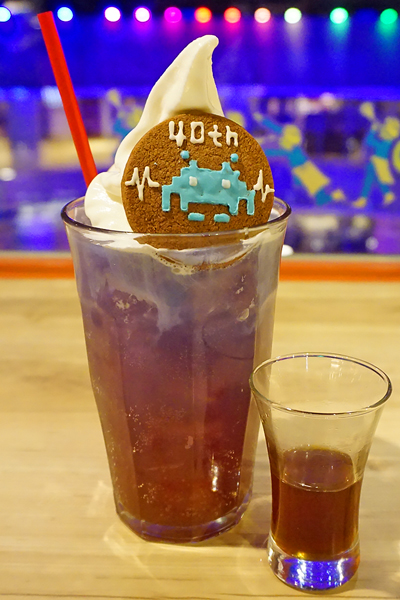 CAFFE OTTO. Cyclo - "Spacey Squash" (*Only five served per day)
Special collaborative projects have been developed inside Canal City Hakata to celebrate the show. Make sure to check-out the original goods and invader-themed food that are currently available! Approximately 10 eateries are participating in the scheme! Try a glass of the "Space Squash," which gradually changes color when syrup is added or the galaxy-themed "Ikasumi (Squid Ink) Space Paella"! Only a limited number of each dish/drink will be served each day, so get there early! (Editorial Dept.: Gon)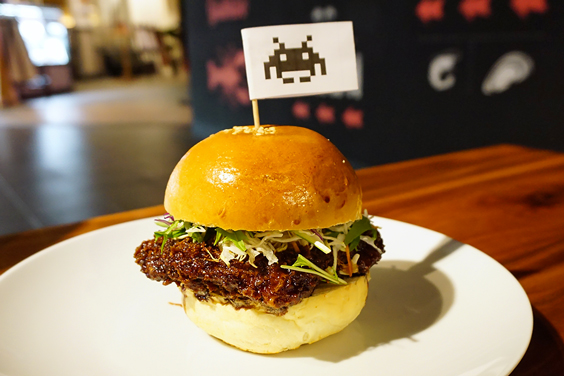 Kushi to Mizutaki HAKATA Matsusuke - "MATSUSUKE Slider" (*Only available for takeout - 10 served per day)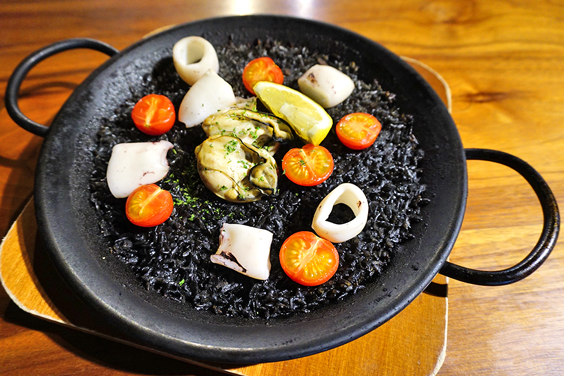 FISH & OYSTER BAR "Squid ink Space Paella" (*Only 10 served per day)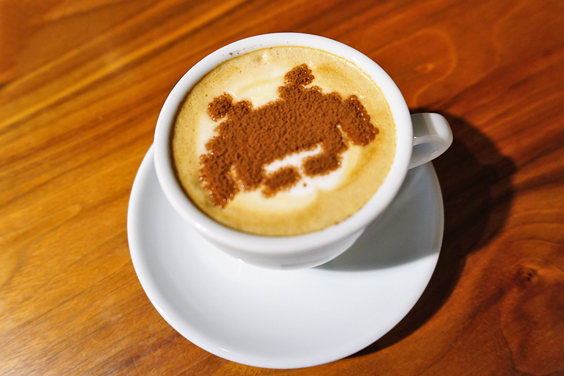 WHOLE SQUARE FUKUOKA - "Invaders Cappuccino"
Related Articles
External Links