[Prizes!] The Japanese SF comic "Battle Angel Alita (GUNNM)" has been adapted into a Hollywood film! A special event took place to celebrate the release of the movie "Alita: Battle Angel!"

The extraordinary level of detail and sense of speed running through the work is almost overwhelming! Make sure to experience it for yourself!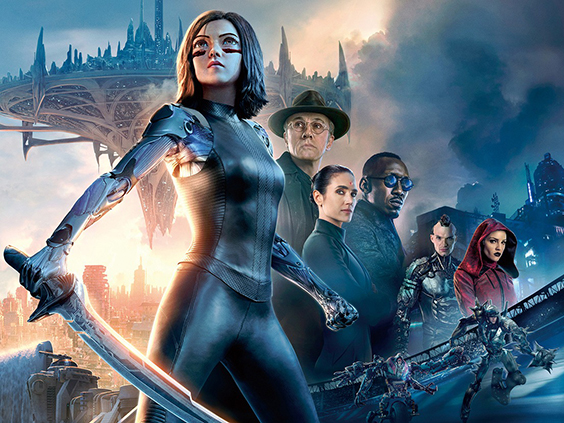 © 2018 Twentieth Century Fox Film Corporation.
"Alita: Battle Angel" is in Japanese cinemas now! The highly anticipated movie is based on Yukito Kishiro's science fiction manga "GUNNM." The movie's producer / screenwriter is legendary filmmaker James Cameron, who is famous around the world for titles such as "Avatar" and "Titanic." Robert Rodriguez, known for the "Sin City" series, directed the live-action film, which has been in the pipeline for over 20 years. A special event was held at T-JOY Hakata on Tuesday 19th February 2019 to celebrate the film's release. Read on to find-out more! Sakura Araki, Yuumi Takaki, Chiaki Yoshikawa and Rana Kaizuki from Fukuoka idol group LinQ all made a special guest appearance. The head of Fukuoka-based game company CyberConnect2 and manga enthusiast Hiroshi Matsuyama also took to the stage! As a fan of the original series Mr. Matsuyama has been waiting to see the story turned into a feature film for a long time. During the event he enthusiastically told the audience, "I thought that the fusion of live action and 3D was just beautiful. I learnt a great deal about new production methods." LinQ's Araki loves movies, but had never really seen a science fiction film until this one. She said, "I'm totally hooked, I was so into it! I really admire Alita!"

After the talk event, we were treated to a 122 minute immersive experience ("DOLBY CINEMA" 3D) and an almost unbelievable level of detail in the world that was depicted on screen. I was drawn to the warmth and humanity of the protagonist Alita, who has to rely on flashbacks to discover her true identity. You are sure to be blown away by the fast-paced, thrilling action scenes! The incredible fighting action of a human-like cyborg Alita will have you on the edge of your seat! Why not check-out this incredible movie at a theater while you still have the chance? Seeing the film on the big screen will certainly stimulate all of your senses! (Editorial Dept. Gon)
Special celebratory event! Check-out some photos from the day!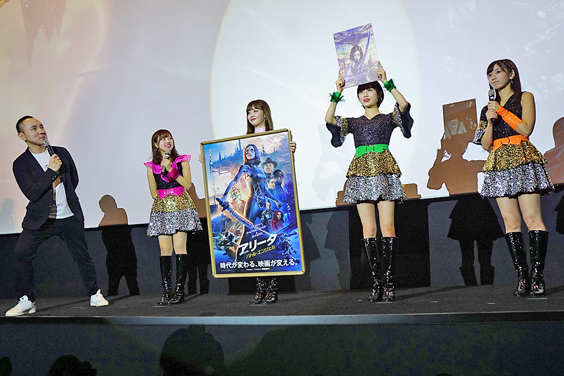 Two lucky visitors got to take home an awesome prize! One of the presents was a poster that was signed by the "Alita: Battle Angel" cast and crew during their PR trip to Japan in February. The other gift was a poster signed by Yukito Kishiro!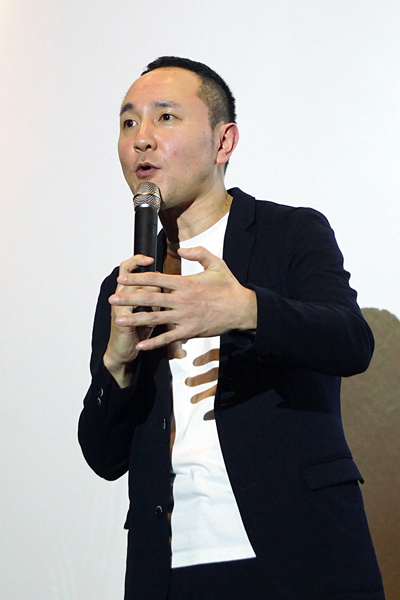 CyberConnect2 - Hiroshi Matsuyama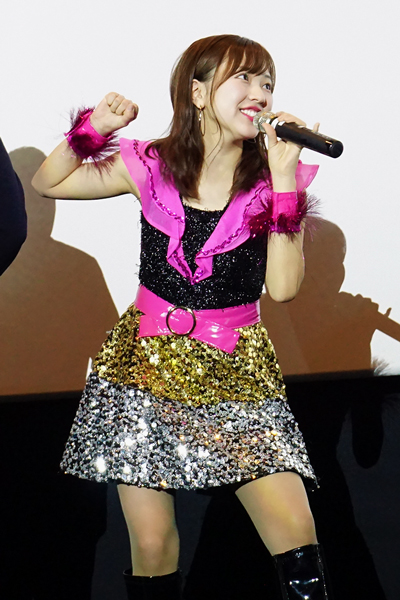 LinQ Takaki said, "I'll be like Alita in the idol feild!" while striking an Alita's battle pose!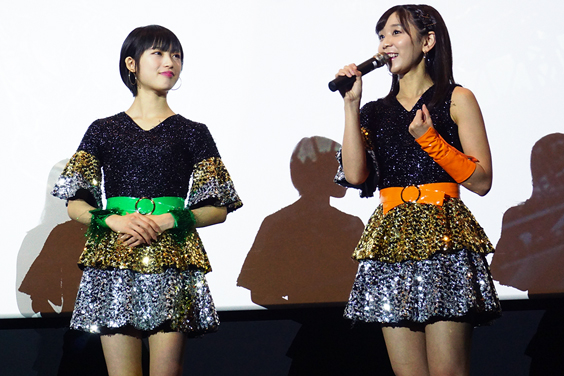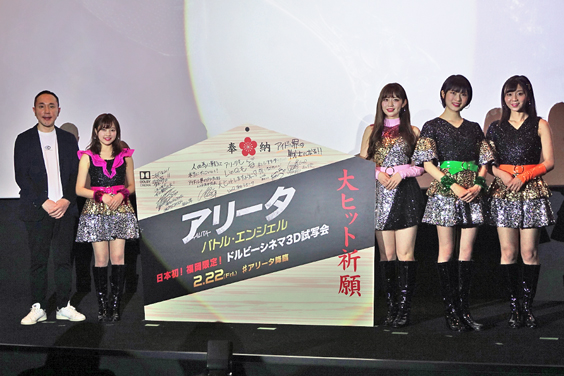 (From left) Hiroshi Matsuyama, Yuumi Takaki, Sakura Araki, Rana Kaizuki, Chiaki Yoshikawa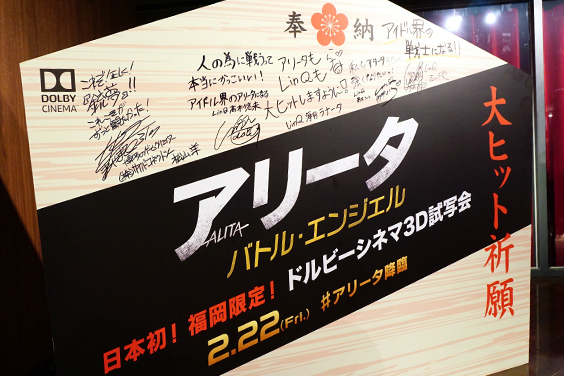 Everyone is praying that the film becomes a big hit! This huge ema (votive tablet) was given to the Dazaifu Tenmangu shrine as an offering.
Present!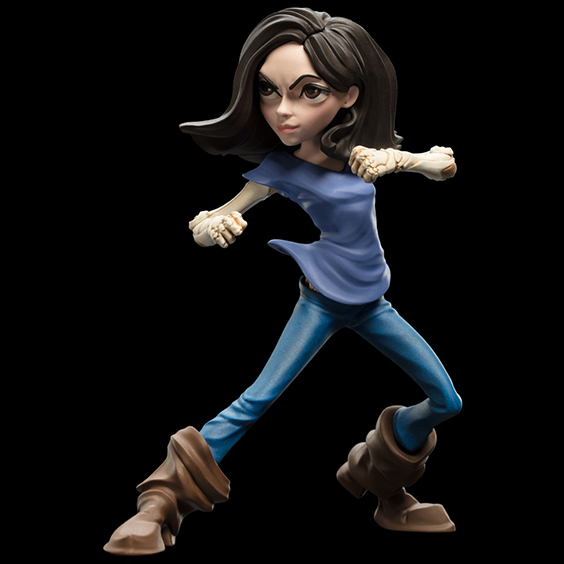 We have a couple of prizes to give away to celebrate the release of "Alita: Battle Angel!" Apply before the deadline closes and you could win a premium Alita figurine! Please click on the button below and fill in all your necessary information on the application form! We're looking forward to hearing from you!
-Entry period: Until Sunday 31st March 2019
-Winners announced: Wednesday 3rd April 2019
The application period is now over. Thank you!
The lucky winner is ...はやぽん san
คุณวัฒน์ ลิมปนะรังสฤษฎ์ san
(Please note, winners will receive an email directly from asianbeat. If you don not reply with a confirmation message within a week, you application will become invalid and you will not be able to claim your prize.)
Related Articles

External Links