Take a step into the world of "Laputa!" You will be able to take cool Ghibli-inspired photos in MARK IS fukuoka-momochi until June 22nd!

Enter the "Dragon's Nest?!" Pose for a photo in one of the trick art installations!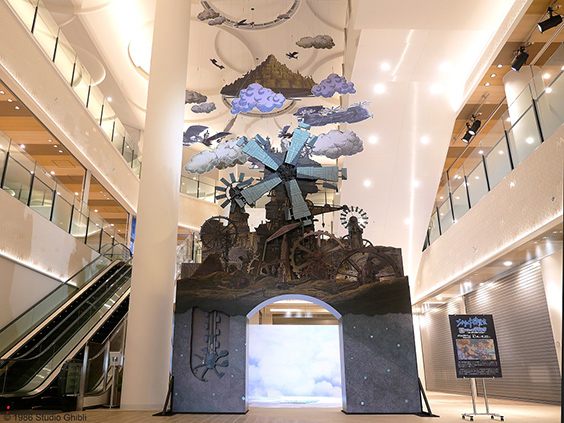 Have you heard of "MARK IS fukuoka- momochi?" It's a huge shopping mall located in Fukuoka City (Chuo-ku). You'll find it right beside the Fukuoka Yahuoku! Dome. Associated with "Ghibli Expo - From Nausicaä to Marnie-," which is now running at the Fukuoka City Museum until June 23rd (Sunday), MARK IS fukuoka-momochi is hosting a special exhibit that features installations inspired by the movie "Laputa: Castle in the Sky" until June 22nd (Saturday)! In the space that leads up to the "Momochi Stage ~ Momo Ste ~" on the second floor, you will find a cool attraction that depicts the establishment and downfall of an airborne empire, titled the "Laputa: Castle in the Sky - From the Opening Scene -."
The art work 'Gear Operated Windmill' has a large entrance. Inside you'll find a great spot to take a trick art like photographs that look like you're standing on top of the clouds looking down on "Laputa." This spot reminds me of the "dragon's nest" from some of Lupita's scenes. You might find yourself saying "let's go inside the dragon's nest!" without even realizing!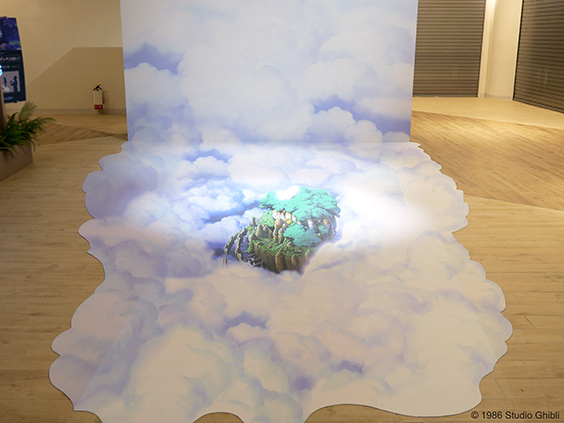 When you think of "Laputa," the image of a castle floating in the sky amidst white clouds is sure to come to mind! Make sure you remember the day by taking a snap at this fun installation!
An airship that looks like it has come straight out of "Laputa: Castle in the Sky" is hanging from the ceiling surrounded by clouds. Shoppers can get a better look at the model as they go up or down the escalator. There are so many great photo opportunities inside! Ghibli fans will find the attractions simply irresistible! Make sure to check it out! (Editorial Dept.: nika)
Related Articles
External Links