Check-out the "68th Harazuru Onsen Fireworks Festival"! Approximately 3,300 fireworks are scheduled to light up the night sky on May 23rd!

"Ukai" season is here! Firework displays became a seasonal tradition held as part of riverside festivals!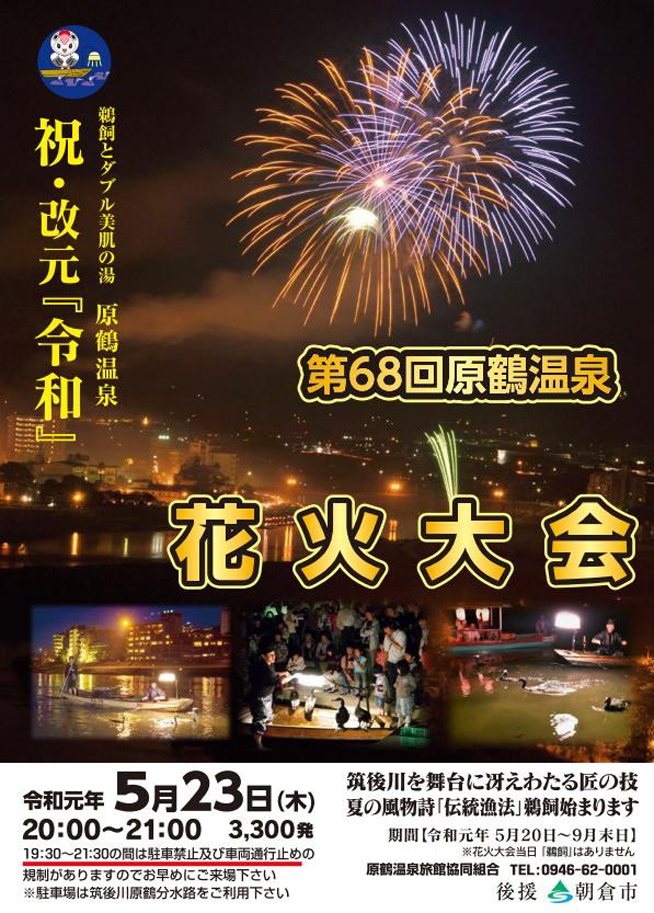 The "68th Harazuru Onsen Fireworks Festival" will take place on Thursday May 23rd. The venue for the event will be the Harazuru Onsen, Chikugo-gawa (river) Kasen-shiki, in Asakura-shi, Fukuoka Prefecture. Ayu (sweetfish) season starts on May 20th every year and runs until the end of September. During this time period, locals make use of a traditional fishing method known as "ukai" (cormorant fishing​). This unique approach involves using trained cormorants (aquatic birds) to catch fish in rivers. Visitors can take a ride on traditional "yakata-bune" boats in order to take a closer look at the fishing techniques that are used to catch ayu. Those engaged in the practice have to command cormorants while skillfully casting out their fishing nets. It is an incredibly impressive feat to witness firsthand!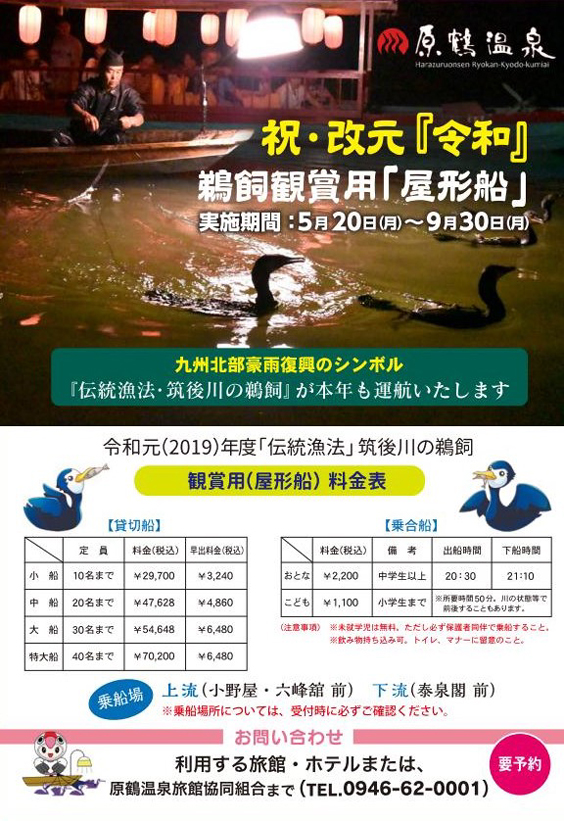 About 3,300 fireworks will be set off from the riverbank on May 23rd. The light from the fireworks will be reflected on the surface of the Chikugo river and also help illuminate the night sky. Don't miss this truly stunning sight! Food stalls selling all kinds of snacks are going to be set-up for the event. The venue is sure to be packed full of visitors and bustling with excitement. Enjoy one of the first large scale firework displays of the year at the Harazuru Onsen! (Editorial Dept.: nika)
Related Articles
External Links