That's why I always love you Fukuoka - Travelogues of fantastic Fukuoka - by Zcongklod Bangyikhan #02 Asakura - Historic Houses, Flower Fields, and Waterways (1/6)

#02 Asakura - Historic Houses, Flower Fields, and Waterways
The peaceful townscape of Fukuoka Prefecture's Asakura is still a relatively unknown destination for foreign tourists. For those wanting to get away for a day and escape the hustle and bustle of city life, get the train from Nishitetsu Fukuoka (Tenjin) Station to Miyanojin Station (approx. 40min), then change to the Nishitetsu Amagi Line and ride the train for another 20 minutes to Amagi Station and you're at Asakura. Of course I didn't just make a beeline for Asakura, though, because there are so many places to stop-by along the way.
Kirin Beer Park Fukuoka (キリンビアパーク福岡)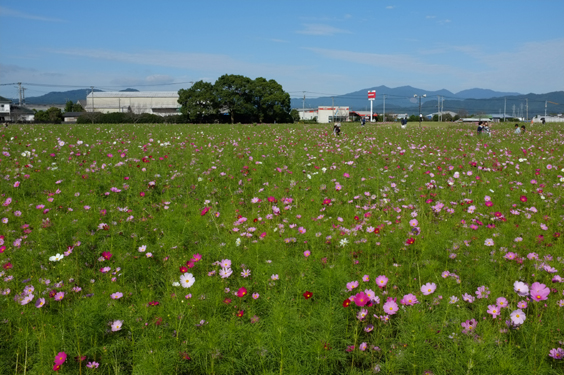 Asakura has mountains, fields of flowers, an abundance of water, and just brimming with all-round natural beauty. The flowers and fruits from this region are very well renowned, not only because of the quality of the climate and the soil, but also because of the pristine streams that run through this area. And it's in these exceptional natural surrounds where you can find the Kirin Beer Fukuoka Factory.
Beer consumption is high in Japan and beer manufacturers have production plants in regions all over the country, but what's really amazing is that the taste of the beer is unique to the locality where it's produced.
The fact that the factory is open to the public for tours and beer tasting was enough peak my interests, but as it turns out, there's more to this factory than just beer.
As an organization, Kirin makes a strong effort towards the environment. Such efforts are varied, but examples include reducing the energy used in transport by making beer bottles lighter, and recycling the waste matter created in the beer manufacturing process by using it as fertilizer to grow flowers in front of the factory.
The result of which is vast fields of flowers that tourists can snap photos of when they visit. Much like tourists do when they see the sunflower fields in Thailand. In this particular season the cosmos were just coming into bloom, like tiny stars scattered all over the countryside. In full bloom there are around 10 million flowers I'm told. And you can see poppies here too if you come at the right season.
So that visitors enjoy their time here even more, they have booths set up on the premises selling local produce, fruit, flowers and various foods, with all the fervor of a festival. Beer is only available for purchase at the restaurant inside the factory, but they do a good job of promoting their in-house manufactured goods regardless. So take your time and enjoy the local foods and flora that this region has to offer.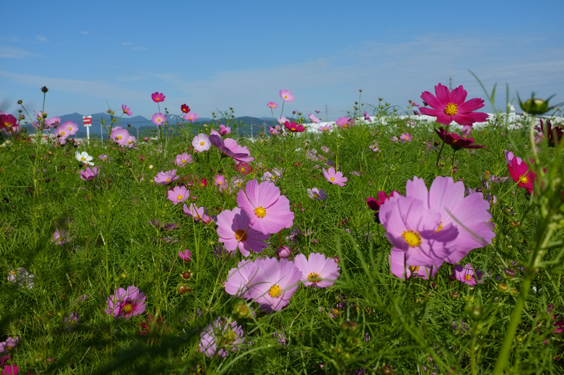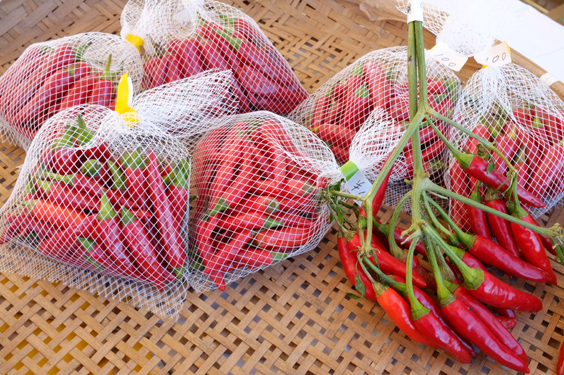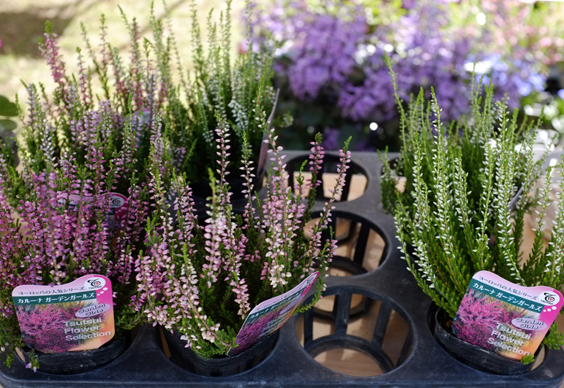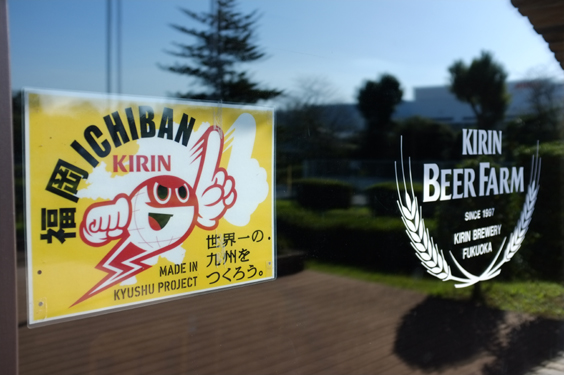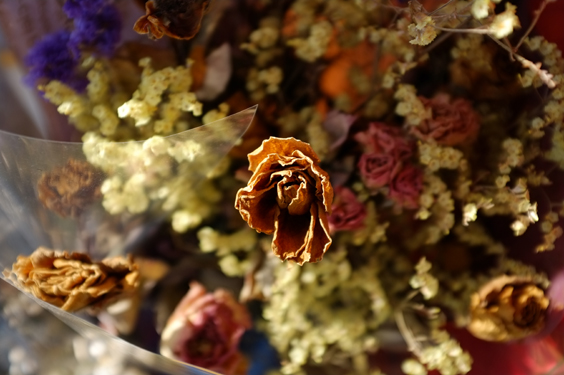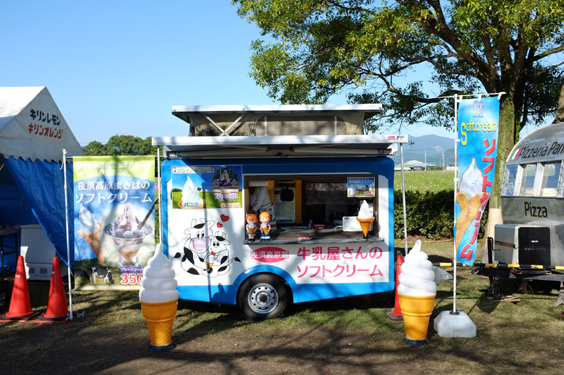 Kirin Beer Park Fukuoka (キリンビアパーク福岡)
Address:3601 Mada, Asakura-shi, Fukuoka (福岡県朝倉市馬田3601)
Access: Alight at Nishitetsu Ogori Station and then go to Ogori Station on the Amagi Railway. Take the train bound for Amagi. Alight at Tachiarai Station. Approximately a 10 minute walk.