Flowers that garnish the rainy season! Go and see the multi-colored hydrangeas at the "Hakaozaki Shrine Ajisai Festival" in June!

3,500 stalks of 100 varieties! Beautiful hydrangeas are in bloom!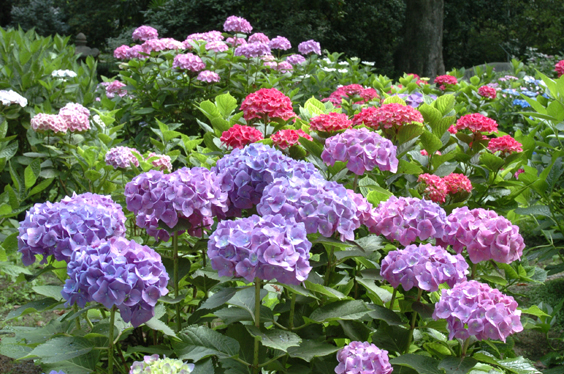 From May to July, many regions in Japan enter the rainy season, and there are many cloudy and rainy days. The weather like this might bring melancholic feeling, but the colorfulness of the hydrangea calms your heart! In Hakozaki Shrine (Fukuoka City), 筥崎宮あじさいまつり (Hakozaki Shrine Hydrangea Festival) will be held from Saturday 1 to Sunday 30 June. During the festival, the "あじさい苑" (lit.: Hydrangea Garden) situated in the western side of precinct, will be open to the general public!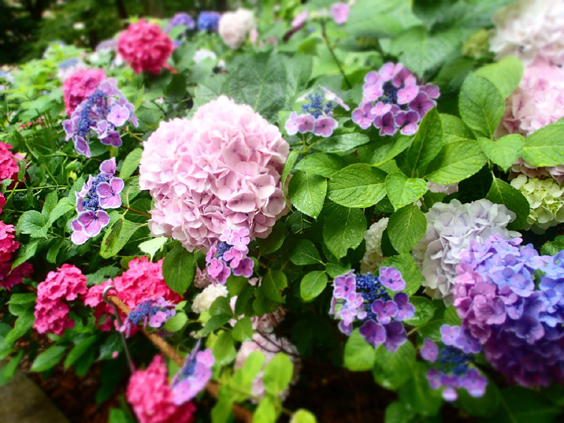 On a stretch of land of about 1,700 tsubo (approx. 5,619 square meters), 3,500 stalks of 100 varieties of hydrangeas bloom in a disorderly manner! All the flowers come in multiple colors, such as pink, green, purple, and white! Even the rain makes them so graceful and elegant. The scenery is fantastical, and has a beauty and charm that draws you in.
During the event, an orchestra is scheduled to put on a mini-concert, and the locally popular bakery "Full Full" to sell bread. Why not enjoy a traditional festival that is unique to rainy season in Japan? (Editorial Dept.: nika)
Related Articles
External Links