A View out of Fantasy: The "Hoshuyama Firefly Festival" will be held on Saturday 1 June!

How about setting out on an extraordinary trip, enveloped in the light of fireflies?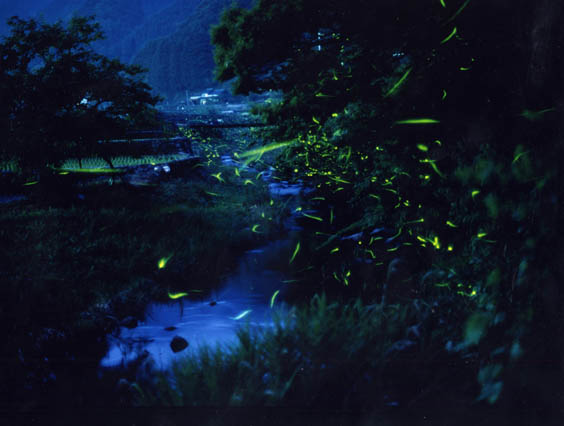 In summer time, fireflies, insects that emit a fantastical light from their backsides, can be seen near rivers with clear waters. Hoshuyama River, a first-grade river in Toho Village, is a place in Fukuoka Prefecture famous for its fireflies. Due to the heavy rain that hit northern Kyushu in 2017, the incidences of fireflies declined dramatically. However, with the effort of the local residents who wish to see the beautiful firefly dances again, the festival has continued. This year, on Saturday 1 June, the "Hoshuyama Hotaru (Firefly) Festival" will be held at Tanadashinsui Park.

Along Hoshuyama River, which runs beside the park, fireflies dance gracefully here and there, creating a fantastical atmosphere. A walking route has been prepared, and there are few street lamps, such that you can see the fireflies from up close.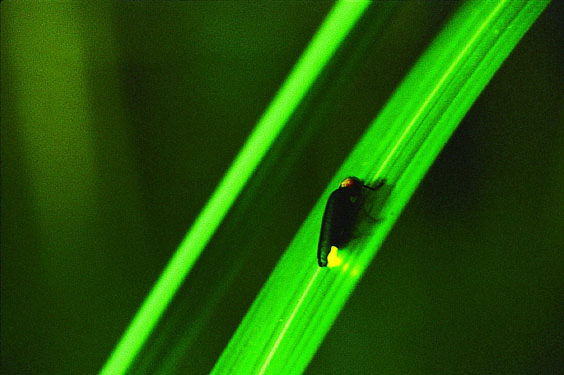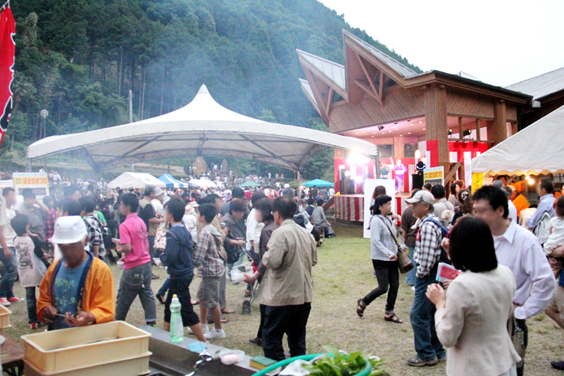 Also, at the stage set up in Tanadashinshui Park, stage events and a raffle will be held.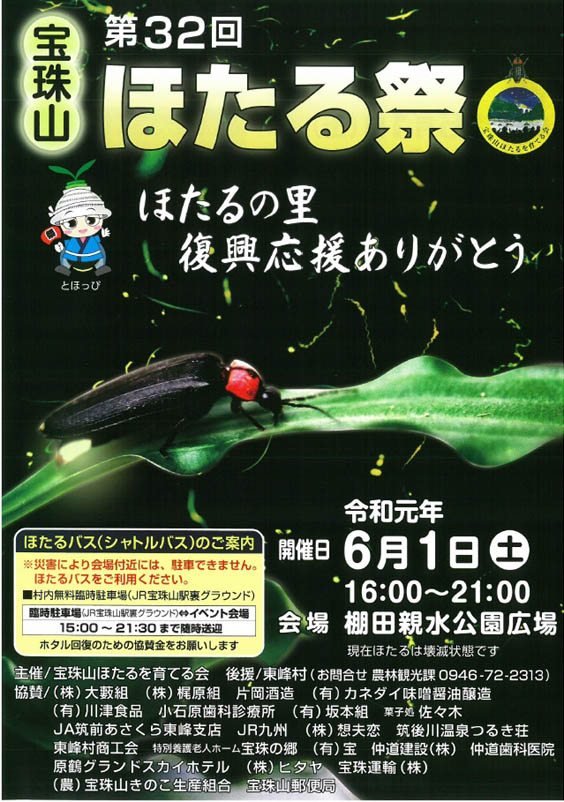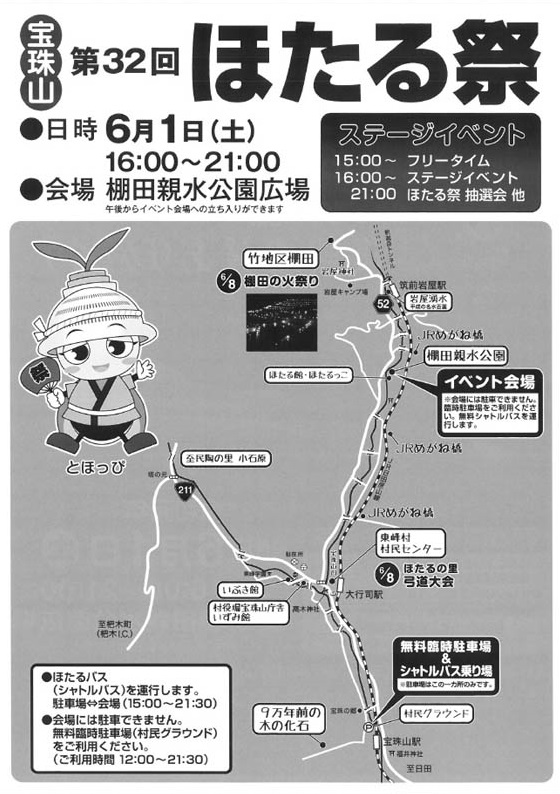 How about setting out on an extraordinary trip and seeing a riverbank at a mountain hamlet looks like, enveloped in the light of fireflies, whilst also fully enjoying the lively event venue? (*Please note: Due to the heavy rain that hit Northern Kyushu in 2017, there might be fewer fireflies at the venue.) (Editorial Dept.: nika)
Related Articles
External Links