Fukuoka: My Second Home -The Charm of Fukuoka Through the Eyes of an International Student

International Student Numbers Increase Each Year and it Brings Fukuoka Great Pride!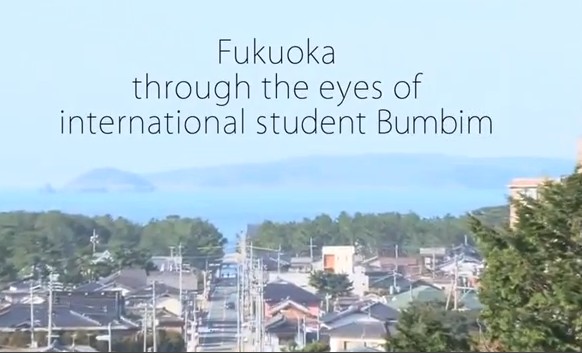 On the third floor of the ACROS building in Fukuoka, where asianbeat HQ is located, you'll find "Kokusai Hiroba" - a meeting point for both foreigners and locals living in Fukuoka, as well as the Fukuoka International Student Support Center (FiSSC), established in 2008. FiSSC provides services to international students studying at universities in Fukuoka prefecture, such as help with finding part-time work, full-time employment support and everyday lifestyle guidance to ensure that their student lives in Fukuoka are as comfortable as possible.
With the help of such services, from 2009 international student numbers began to grow rapidly and at the present time Fukuoka prefecture is home to some 9000 international students from around 100 different countries.
So just what is it about Fukuoka that's so appealing as a study abroad destination? As the saying goes, "a picture's worth a thousand words," but in this case, it's a video! Please take a look.
The reporter is a former international student from Thailand named Bumbin who lived in Fukuoka for 10 years. Just before returning to her country she made this video to show everyone her life in Fukuoka, reflecting on various memories and episodes from over the years.
Always, Here.
Introducing the lifestyle of of an international student studying at a university in Fukuoka. Seasons, famous landmarks in Fukuoka, university research, interacting with the people of Fukuoka and more. (English subtitles)
We often get the opportunity to learn about the charms of Fukuoka from guests who come to visit from overseas but we truly value our international students who choose to stay in Japan for a number years. By interacting with international students we come to learn about other countries' cultures and understand their different ways of thinking.

We hope to welcome more and more international students to develop deep ties with Fukuoka from now and into the future.

Link