A new form of photo/video exhibition - "circle" by 15 creators living in Kyushu - currently being held!

Meet wonderful collection of work from different generations and genres online and at the exhibition venue!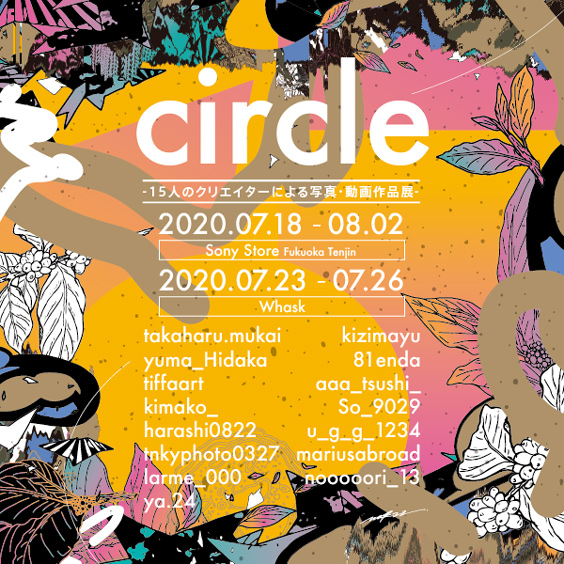 A joint exhibition "circle" by 8 photographers and 7 video creators living in Kyushu is now being held at "Whask" gallery and SONY STORE Fukuoka Tenjin. It is carried out with the purpose of supporting the creators as well as people from the entertainment industry who have been affected by the COVID-19 outbreak, and with a positive message that encourages participants and visitors to move forward together in this hard time. In order to maintain appropriate physical distancing, the exhibition is held at 2 venues, and a series of video artworks are presented via the internet service (until Saturday 25th July). Let's spend your free time differently with these amazing artworks of artists that have accumulated about 200,000 Instagram followers in total!
*Notice: The exhibition held at Whask is until Sunday 26th July.
SONY STORE Fukuoka Tenjin | On exhibit until 2 August (Sunday)!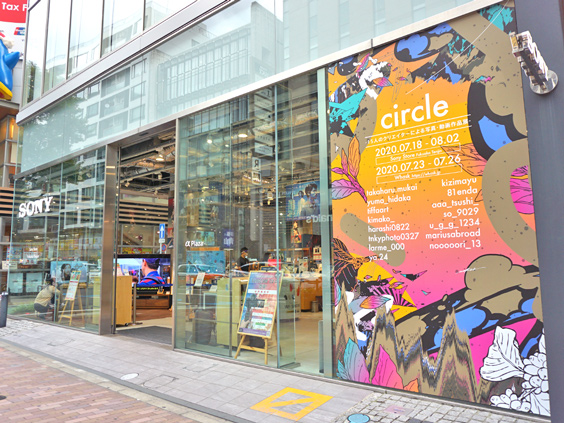 The key visual of the exhibition is designed by WOK22, a Fukuoka artist.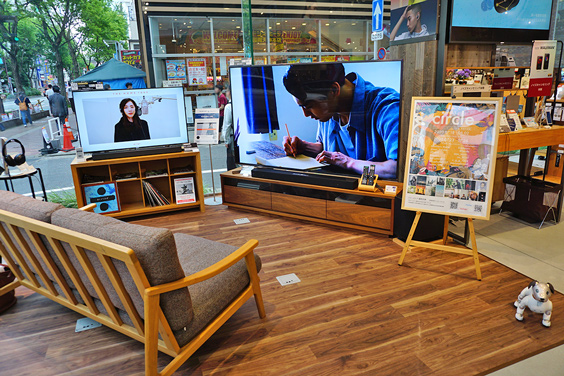 All video artworks are available to view at SONY STORE Fukuoka Tenjin!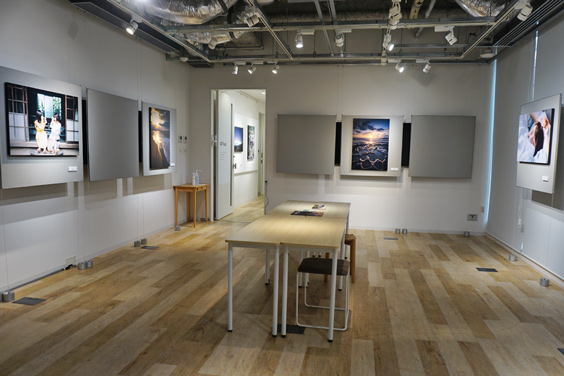 Whask | *On exhibit from Thurs. 23rd July - Sun. 26th July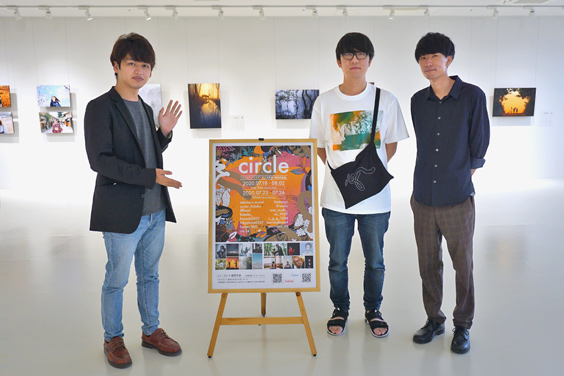 (From the left) Video creators Mr Kijima (
@kizimayu
), Mr So, (
@so_9029
) and photographer Mr Tanaka (
@tnkyphoto0327
).
Fukuoka native artists, Mr So, Mr Tanaka, along with Mr Kijima, who is in charge of video exhibits and hopes that this project could help regain the everyday life, attended the pre-release for media at Whask on Thursday 23rd July! When we asked these creators about their favourite spots in Fukuoka, both Mr Kijima and Mr Tanaka gave places in the Itoshima area like the beach or
Futamigaura
(Mr Tanaka told us that he was asked to take wedding photo at this place!), whereas Mr So who lives in Kurume, said one of the largest rivers in Kyushu - the riverside of the Chikugo River! Are't you curious to find out what kind of images of Fukuoka have they captured? We look forward to more achievements by these acclaimed young creators! (Editorial Dept.: Gon)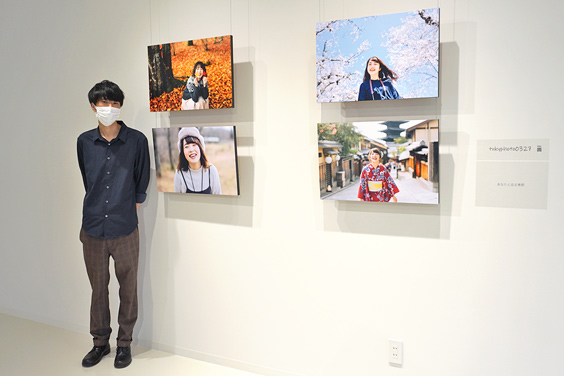 Mr Tanaka's work "
Anata to Meguru Kisetsu
(lit.: Exploring the Seasons with You)" shows the beautiful change of four seasons.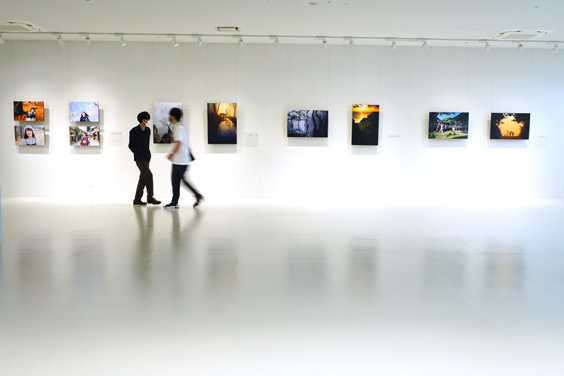 INFORMATION
「circle」~15人のクリエイターによる写真- 動画作品展~ "
(lit.: "circle" - A Photo/Video Exhibition by 15 Creators -)
- Duration: Saturday 18 July - Sunday 2nd August 2020 (16 days) *Free admission
- Venue: Joint exhibition with 31 pieces of artwork
- SONY STORE Fukuoka Tenjin (1-19-22 Imaizumi, Chuo-ku, Fukuoka-shi Japan)
Saturday 18th July - Sunday 2nd August 11:00 to 19:00
- Whask (2F CAITAC SQUARE GARDEN, 1-196-1 Kego, Chuo-ku, Fukuoka-shi Japan)
Thursday 23rd July - Sunday 26th July 11:00 to 18:00 *Until 17:00 on the last day
- Creator Instagram
[Photographers]
- takaharu.Mukai:
@takaharu.mukai
- Yuma Hidaka:
@yuma_hidaka
- 有馬猛 Tiffa Art:
@tiffaart
- 野上香織:
@kimako_
- Hiroshi Hara:
@harashi0822
- Tanaka Yuji:
@tnkyphoto0327
- 村岡 あゆみ:
@larme_000
- yasuka:
@ya.24
[Video creators]
- 木嶌 優:
@kizimayu
- ENDA:
@81enda
- あああつし:
@aaa_tsushi_
- SO9029:
@so_9029
- 郷 直樹:
@u_g_g_1234
- マリウス:
@mariusabroad
- 木下昇起:
@nooooori_13
External Links
PRESENTS
All the info. on asianbeat's present campaign!