LASPARK RESORT is now open! An integrated resort in Itoshima that provides wonderful lunch, cafes, glamping sites and other excitements!

Have a luxurious time at the open-air beach♪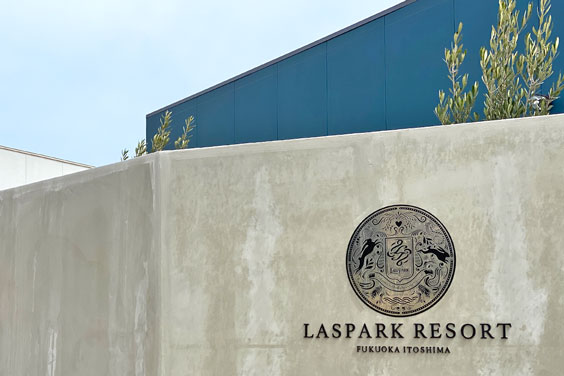 In Itoshima city (Fukuoka Prefecture) where many photogenic spots can be found, an integrated resort available for glamping and other activities named LASPARK RESORT will have its grand opening on 31 March (Wed)♪ Currently on the large area of about 13,000m², facilities such as a glamping area installed with a 6 metre-long dome tent, a BBQ area available for day use, as well as LAS CAFE are in operation. In the future, the resort area will be doubled to about 21,500m² and you might be able to have a luxurious time at a cottage, hot springs, and many other facilities! Ever thought of enjoying the open-air beach in a sophisticated way? What are you waiting for?
Glamping area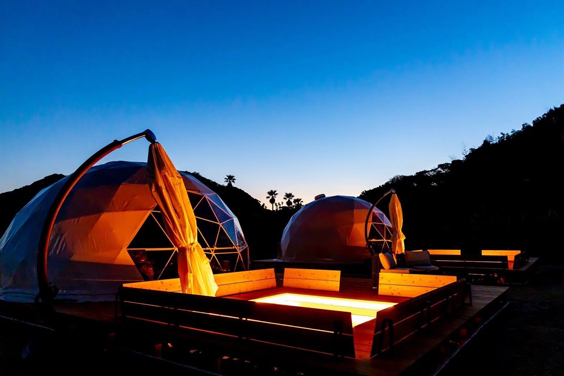 As the dark falls, the sunset can be so romantic♪ One of the best sunset views in Itoshima!


*Photo provided by LASPARK RESORT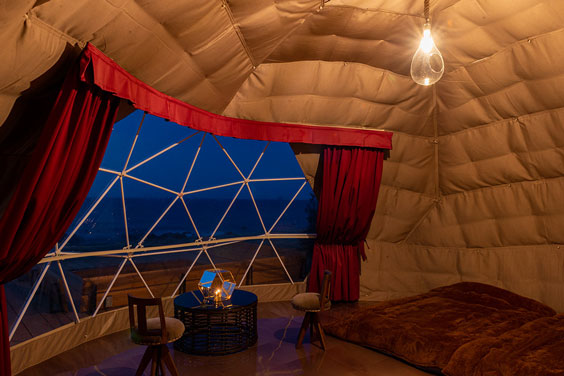 Inside the stylish tent! Comes with 3 spacious semi-double beds, a refrigerator and air conditioning!


*Photo provided by LASPARK RESORT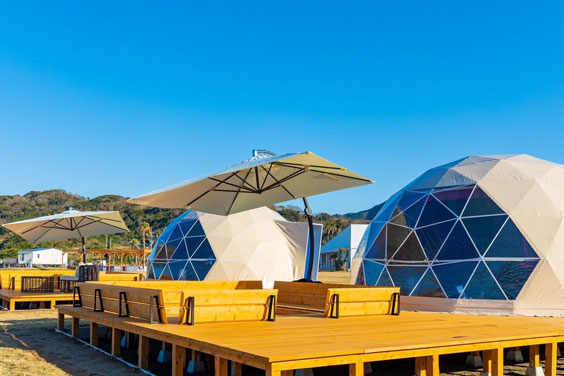 A spacious wooden deck of about 6m x 10m in size. You can rent a
kotatsu
table (Japanese heater), so you can enjoy the starry sky in cold weather, too!
*Photo provided by LASPARK RESORT
The BBQ Area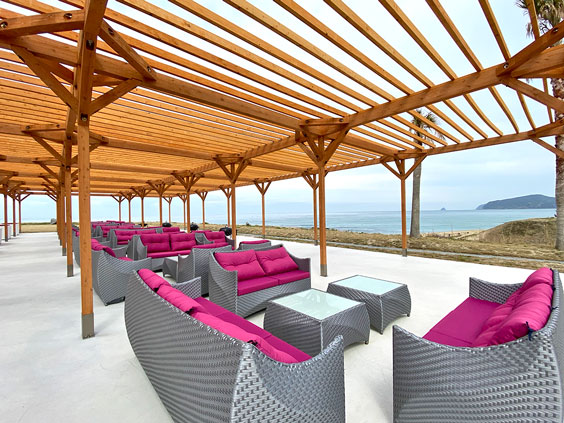 You can bring your own BBQ ingredients! (*additional charges may apply)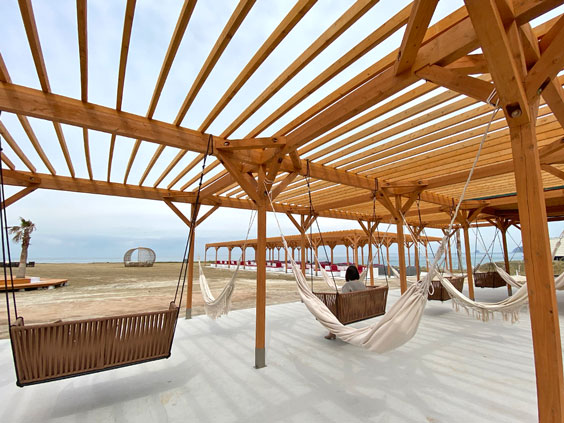 These hammocks and swings bring you a wonderful outdoor experience!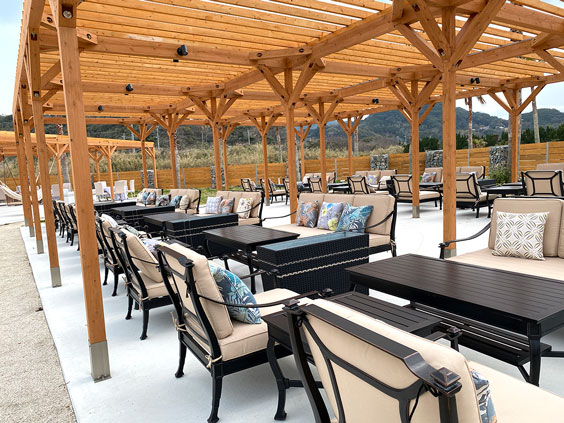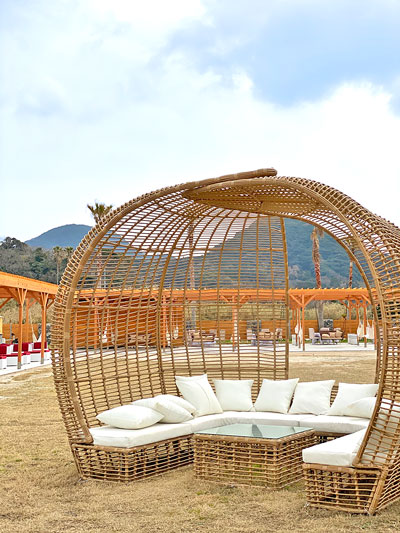 LAS CAFE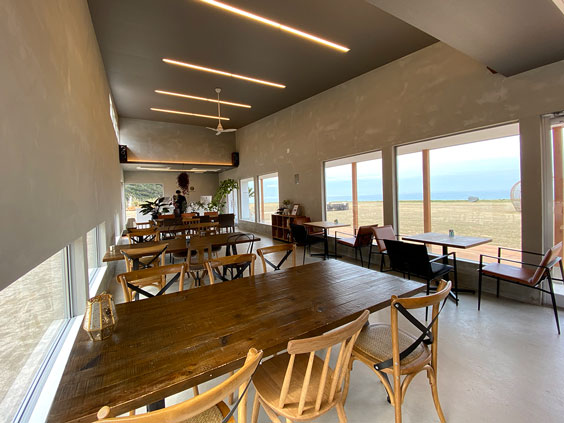 Here at the cafe with a magnificent sea view, you can enjoy dishes made with Itoshima brand pork "
Biton
" as well as other fresh local ingredients in a reasonable price. It is said to have more dessert in the upcoming new menu, can't wait for it♪ (Editorial Dept.: Text / Nika, Photo / Gon)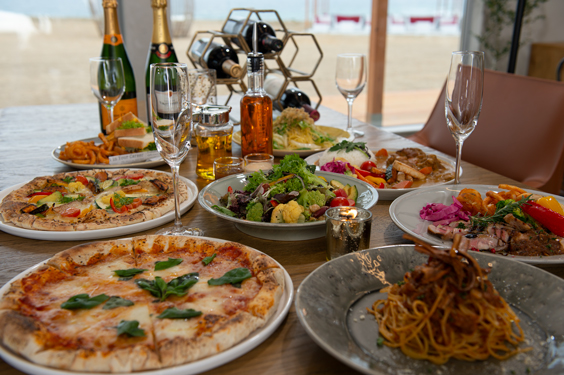 *Photo provided by LASPARK RESORT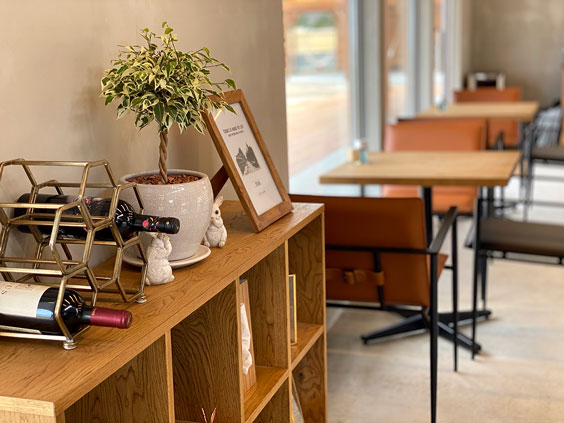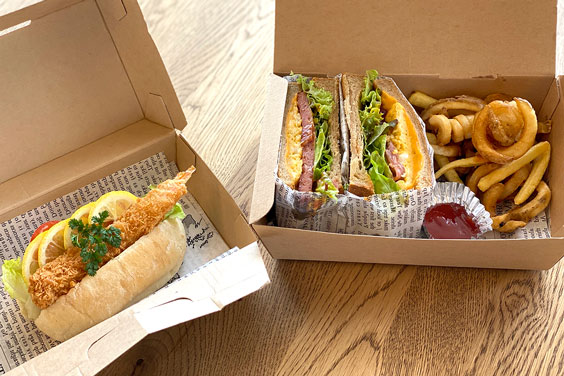 The take-out menu provides a wide selection, such as the pork and egg sandwiches made with delicate caramel-flavored bread and pork ham!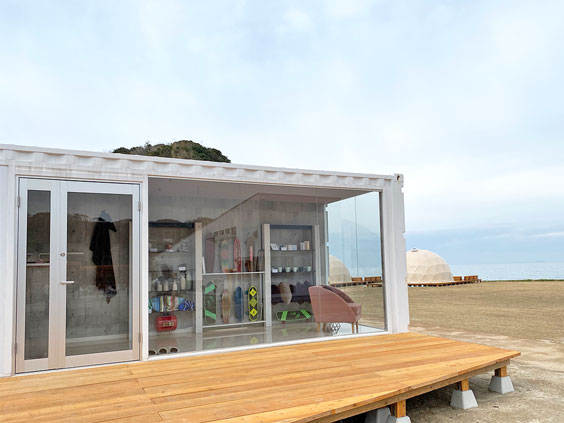 A shop that gathers official goods from the hotel and recommended items. You can also rent leisure equipment such as fishing rods and SUP boards from here!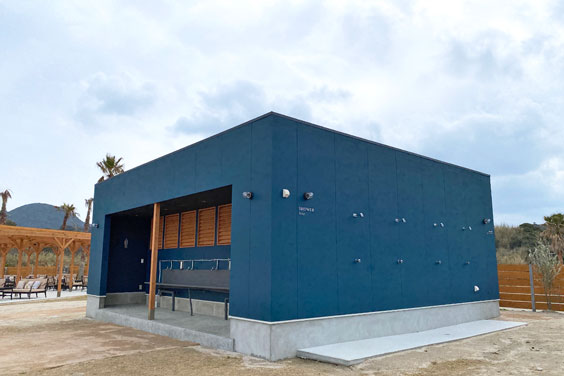 Shower booth that can be used for free. (*Additional charges apply for private shower rooms) It is likely to be used as a higher-grade beach house during the swimming season♪
INFORMATION
LASPARK RESORT
- Address: 4850-1 Hamada, Shimasakurai, Itoshima-shi Japan
- Official Website:
https://laspark.jp/
- Twitter:
@LasparkR
- Instagram:
@laspark_resort
*Information correct as of March 2021.There are occasions when the layout of the store differs from the current.
Related Articles