The souvenir item in the smartphone game "DRAGON QUEST WALK" becomes real!? A limited-edition in collaboration with Fukuoka's confectionery brand - "Slime Niwaka Senpei"!

Fukuoka's famous "Niwaka Senpei" changed its shape for the first time since it was founded!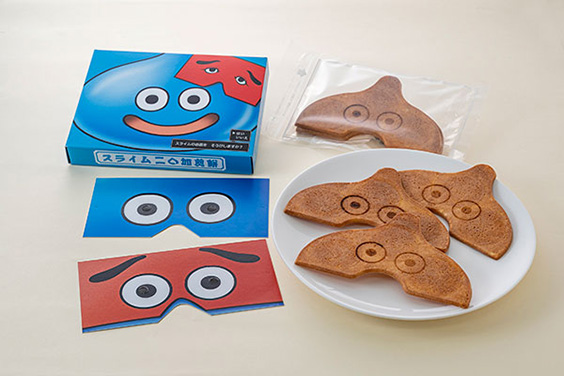 The eyes on each piece of Slime are hand-printed! Slime's niwaka-men face looks troubled but cute!
"DRAGON QUEST" is a popular game series which had just celebrated its 35th anniversary in May this year. It released a location-based smartphone game version "DRAGON QUEST WALK" (*Downloadable only in Japan / language available in Japanese) in September 2019 and gained popularity for linking the game to the real world, as players can actually walk around the streets to carry out the adventures. This time, we are going to introduce the collaboration between the game "DRAGON QUEST WALK" and TOUNDO, a long-established confectionery brand in Fukuoka! It was announced as the third "Real Omiyage Project" that reproduces the souvenir that appears in the game. When the famous Fukuoka's confectionery "Niwaka Senpei" combines with the classic monster "Slime", "Slime Niwaka Senpei" was born!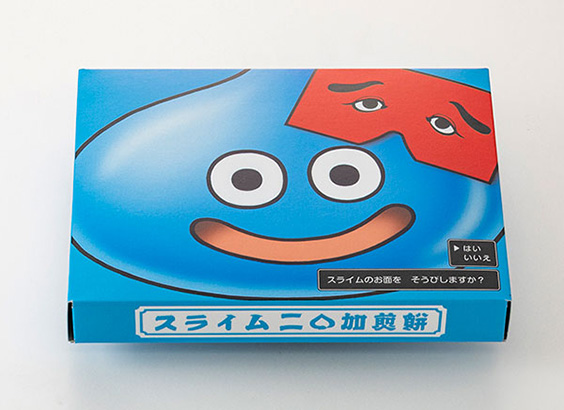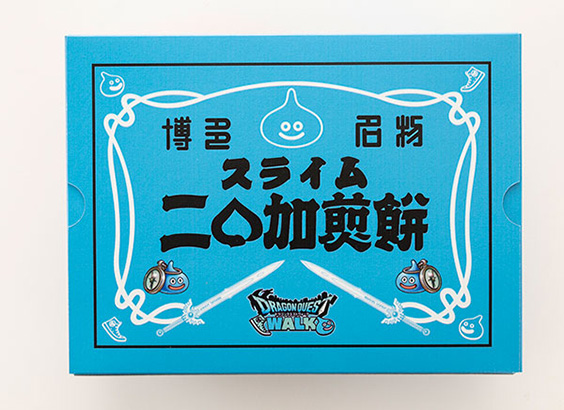 It is the first time for TOUNDO to change the shape of Niwaka Senpei since it was founded 115 years ago, which can usually be seen in the shape of the mask used in Hakata Niwaka, a type of local performing arts in Fukuoka. The limited-edition masks that come together with "Slime Niwaka Senpei" are reproduced based on the "Niwakana Omen Slime", an item in the game to be obtained after visiting FUKUOKA PayPay DOME - a landmark in the game. Don't miss out the launch of "Slime Niwaka Senpei" which will be limited until 30th September only! (Editorial Dept.: Non)
INFORMATION
Slime Niwaka Senpei / スライムにわかせんぺい
- Selling period: 18 June - 30 September 2021
* Selling period may end earlier if the products are sold out.
* Available at Toundo stores and online store. Domestic shipping only.
- The 3rd Real Omiyage Project [Fukuoka Prefecture] TOUNDO | DRAGON QUEST WALK Special website:
HERE
!
- TOUNDO Official Website | DRAGON QUEST WALK × TOUNDO INFO:
HERE
!
---
DRAGON QUEST WALK / ドラクエウォーク
- Official Website:
https://www.dragonquest.jp/walk/
- Twitter:
@dqwalk
Copyrights © TOUNDO
© 2019-2021 ARMOR PROJECT/BIRD STUDIO/SQUARE ENIX All Rights Reserved.
Related Articles
PRESENTS
All the info. on asianbeat's present campaign!