First new movie in three years! Director Shinkai Makoto's "Suzume no Tojimari" was released in Japan on November 11th!

"The journey to close a door", a door that leads to disasters...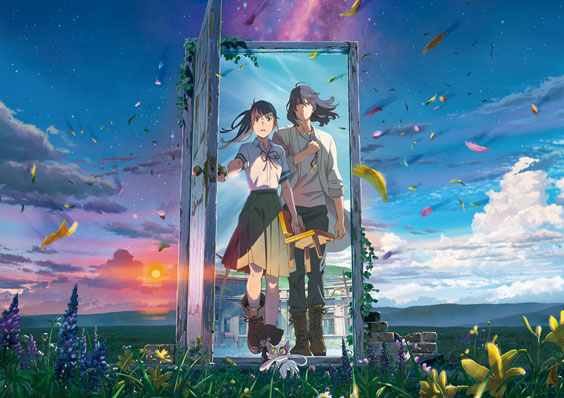 ©2022「すずめの戸締まり」製作委員会
Following Mitsuha from "your name.'' and Hodaka from "Weathering With You", the main character of this new movie, also encounters many struggles and has to run. It was very moving to watch the way she kept going forward without giving up.

Director Shinkai Makoto's first new movie in three years, "Suzume no Tojimari (lit.: Suzume closing doors)" was released in Japan on November 11th (Friday)! Different ruins all over Japan make up the stage for this movie. It is an adventure film showing the courageous journey of a highschool girl, Suzume, who is destined to close the door that leads to disaster. The film depicts the growth and liberation of her mind.

The story begins in Kyushu, showing familiar scenery, trains, houses with kawara tile roofs, mountains on the seaside and other typical Japanese images. All these images are depicted in rich colors drawing you into "Shinkai's world" in a blink of an eye.

While watching this ordinary daily life in Japan, the audience gets introduced to Suzume meeting "the door closer" Souta who closes and seals the door that causes disastrous earthquakes. Right after they met, the doors kept opening up one after another in various parts of Japan! Guided by a mysterious cat Daijin, Suzume embarks on a trip to "close doors" to Kyushu, Shikoku, Kansai and Tokyo...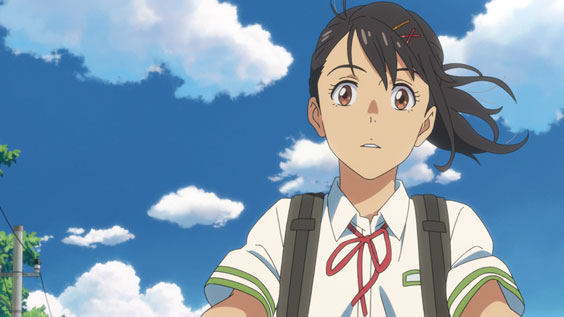 ©2022「すずめの戸締まり」製作委員会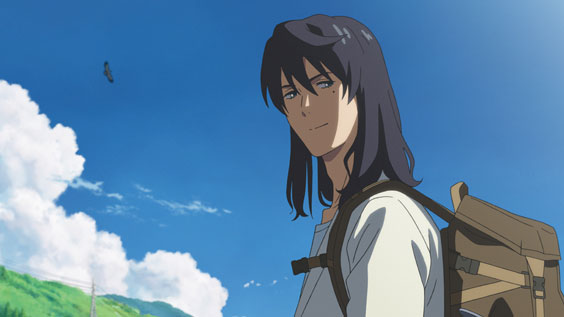 ©2022「すずめの戸締まり」製作委員会
For a lot of people in Japan, who have experienced numerous major earthquakes, such as the great Tohoku earthquake in 2011, this new work may have an additional emotional reality.

Suzume and Souta continue their journey together, even though they struggle each step of the way, they keep going forward. The cast of this beautiful animation, especially Hara Nanoka who played the emotionally rich Suzume and Matsumura Hokuto who played the role of Souta, who was praised highly by the director Shinkai, but also the timing of the music by RADWIMPS, all this is so exquisite that you might feel overwhelmed with emotions, in short it is an amazing movie experience. After watching it, you will have heartfelt emotions and think to yourself "Japanese animation is amazing!". At the same time it will encourage you to face your struggles and move forward and live life. If you have a chance, please experience it at the movie theatre! (Editorial Dept.: Nika)
"すずめの戸締まり"
"Suzume no Tojimari"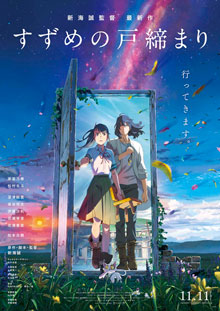 - Director / Screenplay / Original Story: Shinkai Makoto
- Character Design: Tanaka Masayoshi
- Animation Director: Tsuchiya Kenichi
- Art Director: Tanji Takumi
- Voice cast: Hara Nanoka, Matsumura Hokuto, Fukatsu Eri, Sometani Shota, Ito Sairi, Hanase Kotone, Hanazawa Kana, Matsumoto Hakuoh
- Produced by: STORY inc.
- Production Company: CoMix Wave Films Inc.
- Distributed by: TOHO Co.,Ltd.
- Official Website:
https://suzume-tojimari-movie.jp/
- Twitter:
@suzume_tojimari
- Instagram:
@suzumenotojimari_official
- TikTok:
@suzumenotojimariofficial
PRESENT!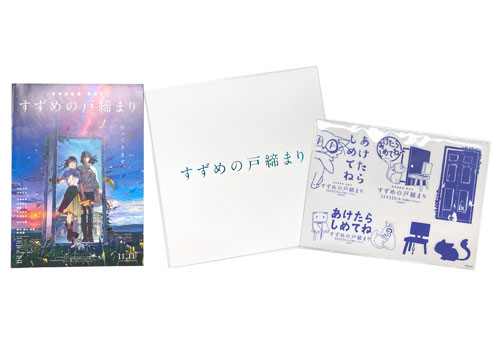 ONE lucky asianbeat reader has the chance to win a set of a wall sticker and a pamphlet for media (both of which are not for sale) from the movie "Suzume no Tojimari"! Do not miss this opportunity!
[Application Period]
Tuesday 15th November - Sunday 27th November 2022 (JST)
[Winner to be announced on]
Wednesday 30th November 2022 (JST)
The application period is now over. Thank you! Please wait for a while until the prize winners to be announced.The lucky winner is ...YJ san
(Please note, winners will receive an email directly from asianbeat. If you don not reply with a confirmation message within a week, you application will become invalid and you will not be able to claim your prize.)
Related Articles