Uminonakamichi Seaside Park (Kochia / Pampas grass / Cockscomb)
INFORMATION

In order to prevent the spread of COVID-19, some of the facilities might have taken various measures such as reducing business hours or temporarily closing their doors. For more information, please check the relevant facility's official website or social media account.



Let's go! It's one of the largest Kochia field in western Japan!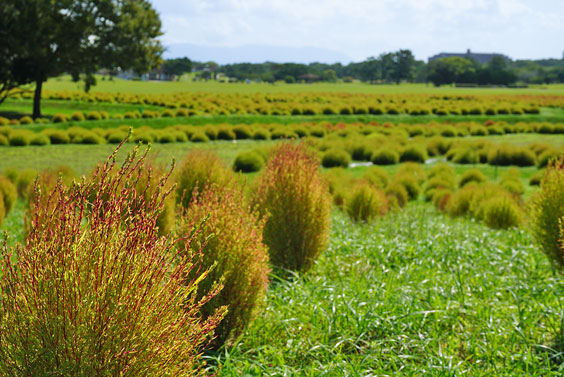 The Uminonakamichi Seaside Park (Higashi Ward, Fukuoka City) is known for the magnificent Nemophila flowerbed that resembles the blue ocean. On the "Hana no Oka / Flower Hill" where the Nemophila flowers bloom in spring, it is now the lovely Kochia's turn to stun everyone as its changing colour from summer to autumn creates another superb view! Besides the adorable round and fluffy look, the color of the leaves gradually changes from green to red, giving you different surprises whenever you visit the park in this season. In addition, you will also be able to see other autumn flowers such as tall Pampas Grass (about 80 strains) as well as Cockscomb (about 20,000 strains). What a wonderful place to enjoy a variety of colourful flowers in every season! Also, check out the recommended spots below to make sure you get to capture every scene perfectly♪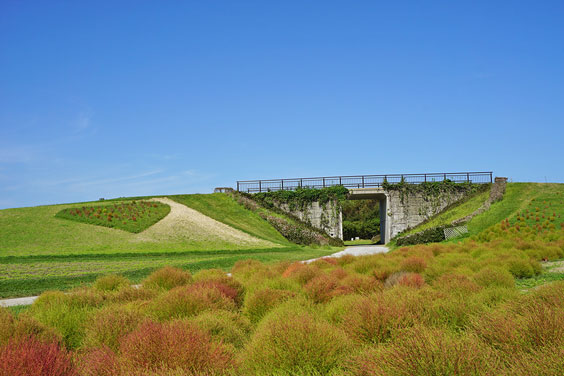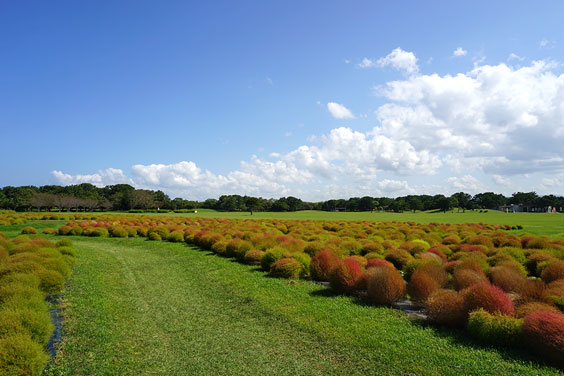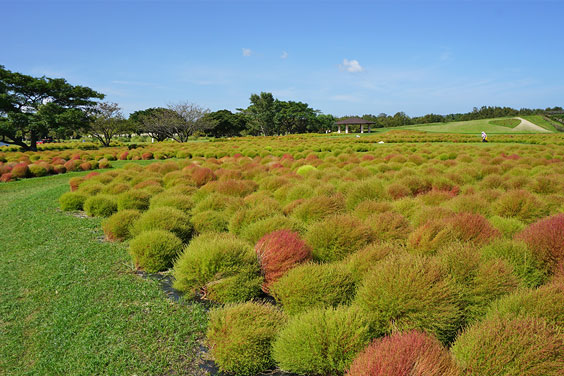 The best time to see the Kochia is until the end of October. Isn't it pleasing just by appreciating these lovely round silhouttes? (* photo taken in late September)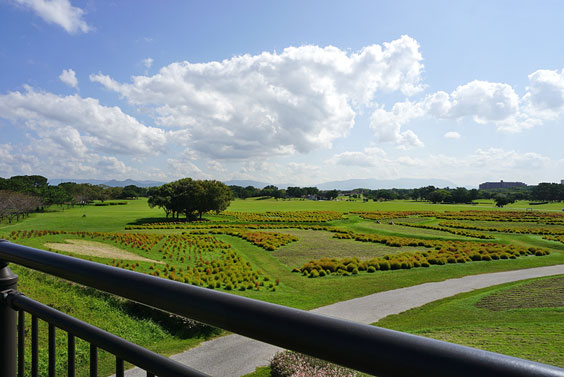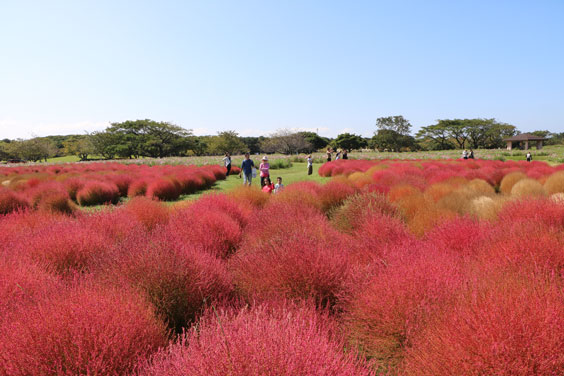 Photo provided by: Uminonakamichi Seaside Park
When the Kochia bushes turn crimson, the cosmos flowers reach full bloom! (*photo taken last year)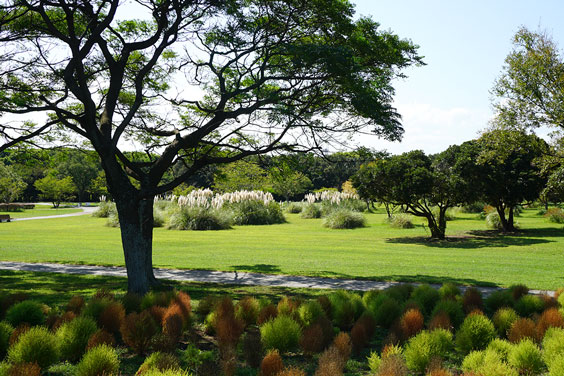 Wait...what are those over the Kochia hill!?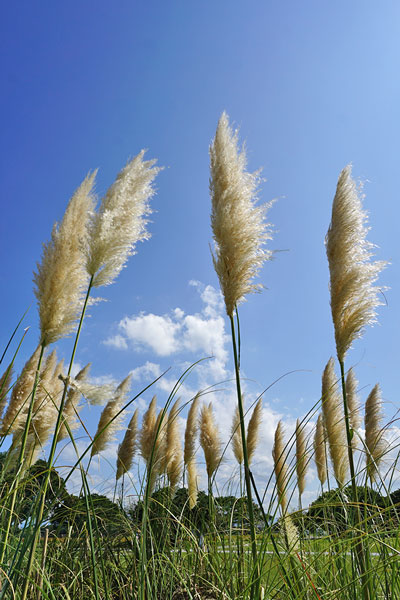 Turns out it's the tall Pampas Grass with a height of about 2 - 3m! It's best to see until mid October.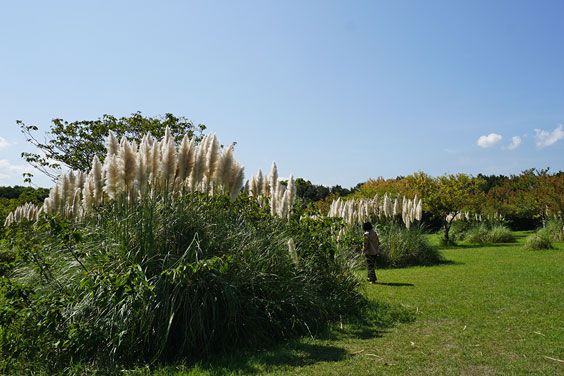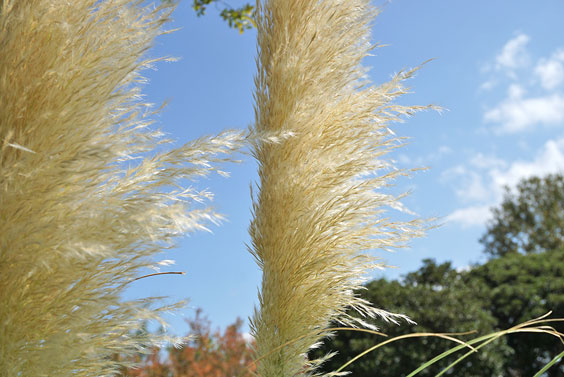 The soft spikes resemble the tail of a fox♪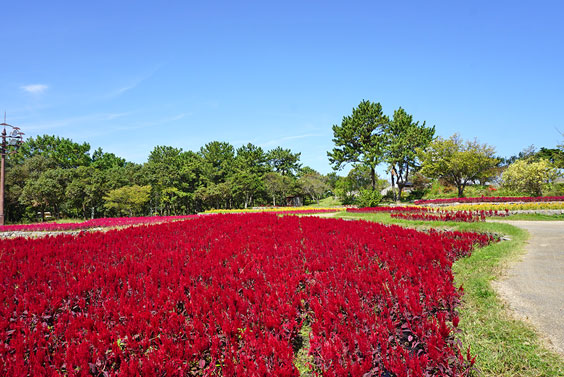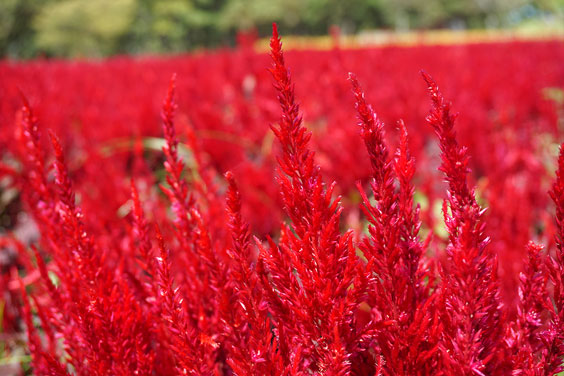 These feather-like Cockscomb flowers are best to see until early October.
Related Articles