Fukuoka Tower
INFORMATION

In order to prevent the spread of COVID-19, some of the facilities might have taken various measures such as reducing business hours or temporarily closing their doors. For more information, please check the relevant facility's official website or social media account.



A triangle shaped building with so much to explore! There are so may great photo opportunities for visitors!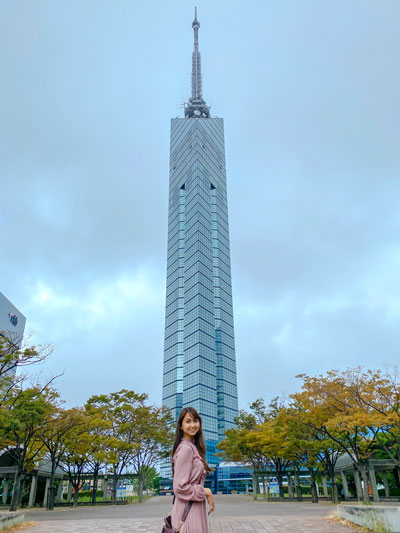 Indonesian influencers Stefi and Ayu visited Fukuoka Tower, which is a much-loved symbol of the local area! Standing at a height of 234m, Fukuoka Tower is a triangle shaped building that is said to be the third tallest tourist tower with an observation deck in Japan. In terms of beachside towers, it is reportedly the tallest in the country!

The weather was not ideal during Stefi and Ayu's visit but they still could view Fukuoka's dynamic scenery from 123m above the ground on the observation deck! Despite the weather, they had a lot of fun exploring this stylish tower, which is covered in 8,000 half / one-way mirrors. There are a lots of cool attractions to explore inside the observation deck. The design of the "Omikuji Pinball" machine is inspired by the Fukuoka skyline and the heart-shaped installation is a lovely spot to take a photo!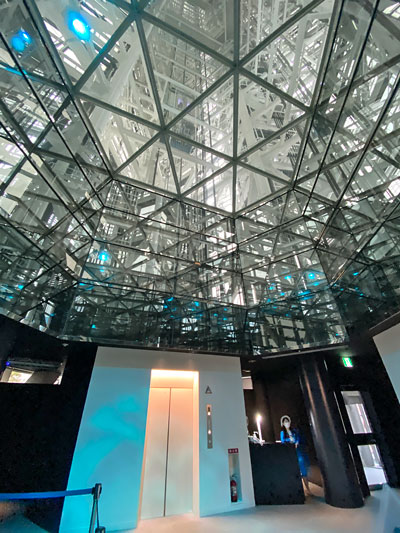 It takes the elevator about 70 seconds to shoot up 123m to the observation deck!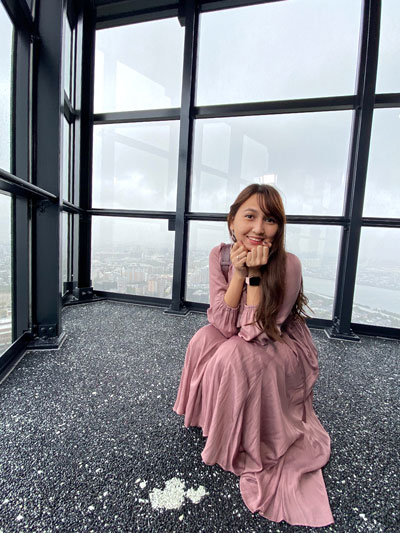 This is a cool place to take a photo! There are some delightful heart-shaped images on the floor♡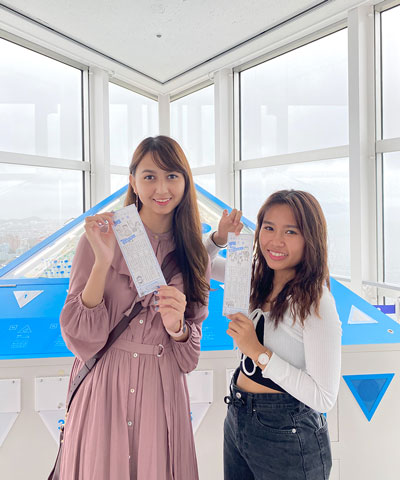 Why not try the "Omikuji Pinball" machine? Fire the pinball and it will shoot around some of Fukuoka's most famous sites. The ball will then land on a number, which you can use to find out what your future holds!

Stefi: It was a cloudy day but the view was still great! We could see the streets of Fukuoka even though they were so far away! We also saw the beach! And that's not all... I got a Fukuoka ramen magnet from the "SKY Gacha"!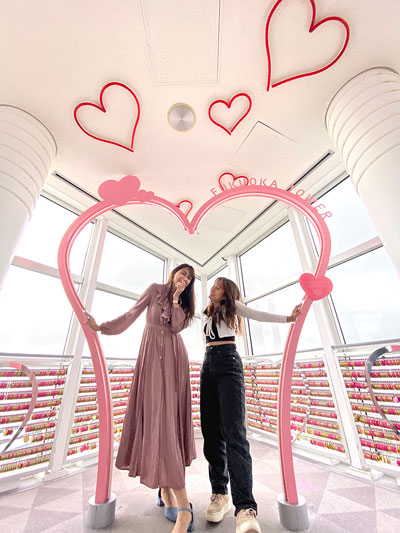 Stefi and Ayu took a photo at the popular heart installation!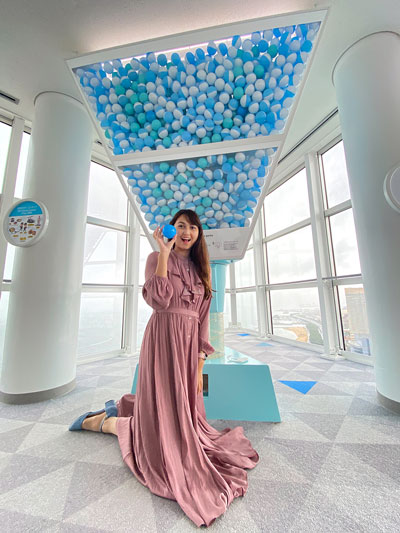 The "SKY Gacha" machine is huge! There are figurines that have all kinds of connections to Fukuoka inside the capsules!

Ayu: The street view of Fukuoka from the observation deck was extraordinary! We also tried the "Omikuji Pinball" machine! I'm glad it said that I will have good luck in love!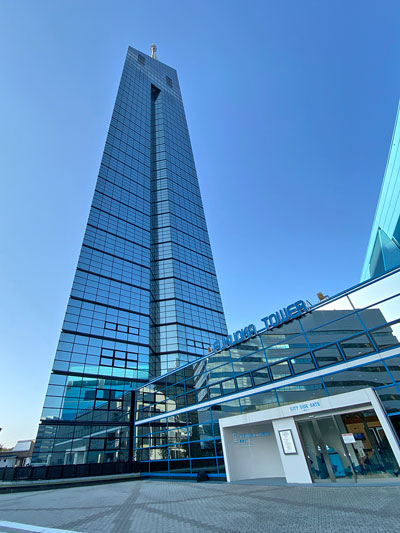 This is what
Fukuoka Tower
looks like when it's sunny! At night the illuminations light up, creating a totally different atmosphere!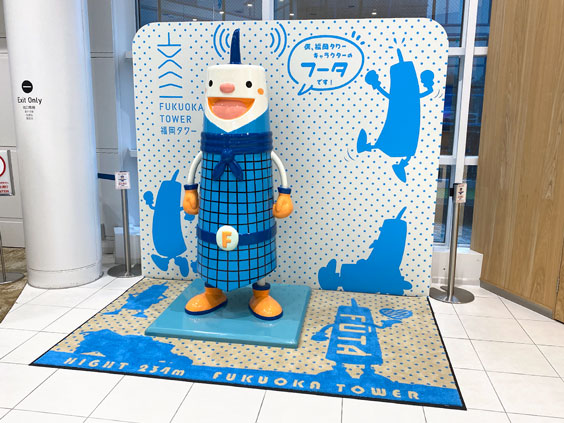 On the first floor, there are some cool places to take a photo. Make sure to pose for a picture with the character "Fūta-kun" or pull a funny face at the photo stand-in!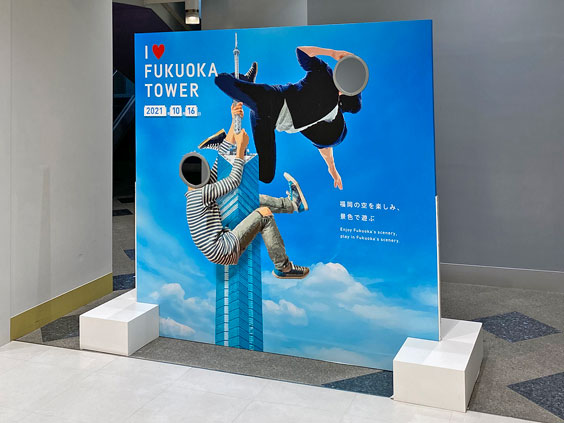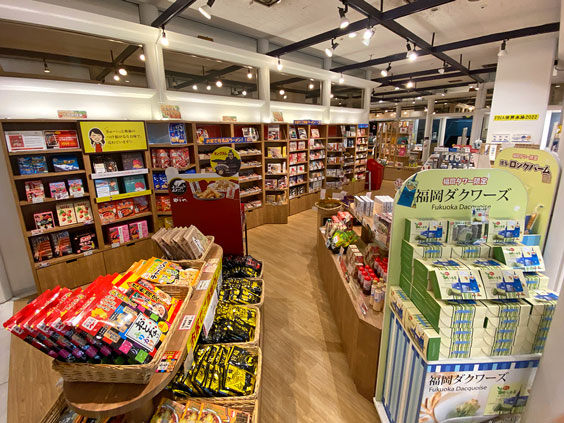 You can find all sorts of Fukuoka souvenirs inside! There is a nice selection of popular Fukuoka ramen to choose from!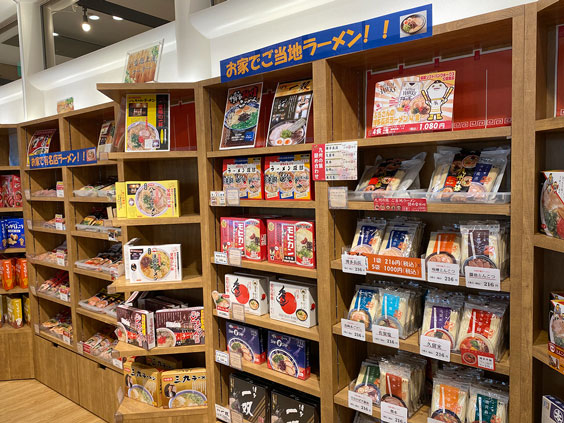 INFORMATION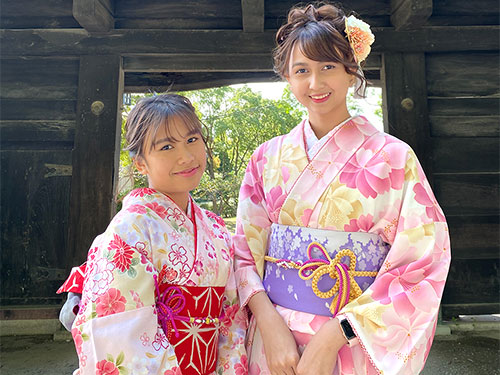 (From left) Ayu and Stefi
Stefi (Stephanie Pricilla Indarto Putri)
- Twitter:
@sutepiii
- Instagram:
@sutepiii
- YouTube:
HERE
!
Ayu (Sasaki Ayu)
- Instagram:
@sasaki_lisana
Related Articles
- Hot spots around this area! -