Interview Now - 小岩井ことり (Koiwai Kotori) -(1/2)

We had the chance to interview Koiwai Kotori, the voice artist of Fukuoka-born VOCALOID duo "MEIKA Hime & Mikoto!" We are also covering an event called "Koiwai Kotori's Live Lecture on the Game Commentary feat. MEIKA Hime & Mikoto" which took place on Sunday 7th July♪ We have some awesome presents to give away! Read on to find-out more!
It was tough, but I think the Fukuoka dialects are really kawaii!
asianbeat (hereafter referred to as ab): You provide the voice for two different characters, Hime and Mikoto. You put on the Hakata-ben (dialect) and Kitakyushu-ben to play the characters, but you are Kyoto-native. What was your impression of these Fukuoka dialects?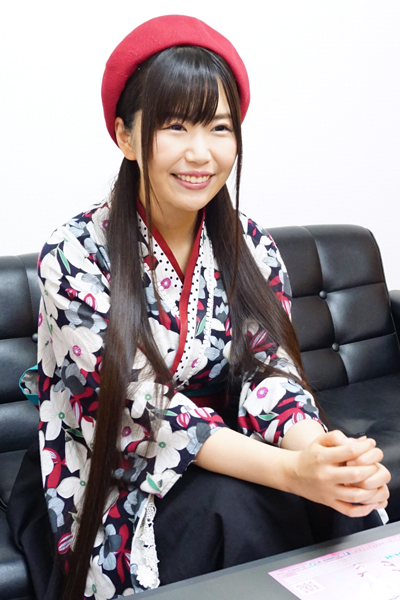 小岩井ことり (Koiwai Kotori)
Koiwai Kotori (hereafter referred to as Koiwai)
: I didn't have much knowledge of Fukuoka dialects and accents, so it was really helpful to talk to a language instructor on the phone. I tried hard to memorize what the accents sound like while I took notes! It was tough, but I think Fukuoka dialects are really kawaii! Especially, the phrase "yoka!" (lit.: good) asianbeat's article
The Fukuoka Dialect: "Brief" Lesson
gave me an idea of how daily conversation sounds. I realized "oh, I can use that (phrase) like this!"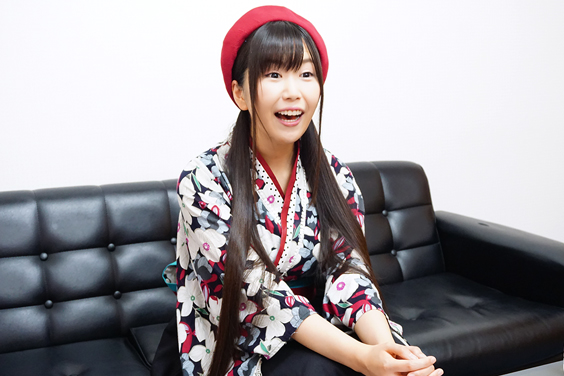 ab: Is there anything special you are looking forward to when you visit Fukuoka?

Koiwai
: I haven't really been able to do any sightseeing because of my work schedule, but last week I had a chance to come to Fukuoka for a different event. The catering provided ramen. I was so happy to try some! I would also like to visit somewhere like Dazaifu Tenmangu. I am interested in places that have a similar vibe to Hime and Miko-chan's hometown.
Someday I hope to travel around the world and meet all of you. I really look forward to that day♪
ab: You are also in charge of the composition and lyrics for the official demo song "鳴花" (Meika). We read some comments left on the video and other messages online. It seems like there has been a great response from overseas, right?

Koiwai
: Some people were pretty surprised. They were saying things like... "Japanese seiyu (voice actors) write lyrics and compose music!" But maybe I'm just unique (lol)! But seriously, I like the logical aspect of constructing music. You can create a country kind of vibe just by changing the beat, the rhythm, and the scales. I start by collecting information about the client and what they want. Then I think about what kind of song I want to compose. When I am writing lyrics I try to think about the story as a whole. That makes it easier to find words that fit the world that appears in the story. For example, for "Meika" I began by researching illustrations of Hime and Mikoto. I also pictured the image of Fukuoka, Dazaifu, and the "飛梅伝説" (lit.: legend of the flying plum tree). This is the legend claims that a plum followed Sugawara no Michizane all the way from Kyoto to Dazaifu. Then I just let my imagination run wild!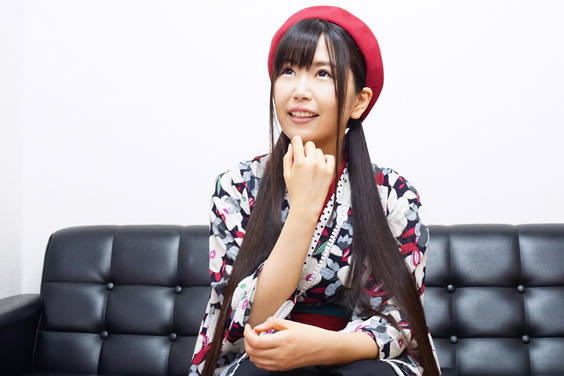 ab: You are active in various projects and activities outside of voice work, and you are in a metal band "DAW." We heard that you are into collecting earphones and headphones. What new things would you like to try in the future?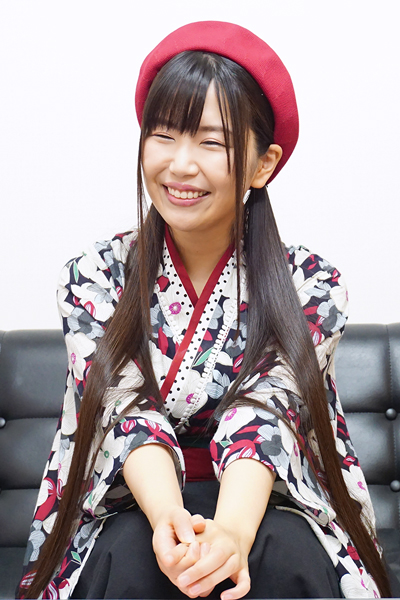 Koiwai
: Recently I bought 19 pairs of headphones in one go! I really like "cat-ear shaped" headphones because they are so kawaii! They are also very popular abroad! I suppose my next challenge could be creating a photo book that features all the audio equipment that I have collected. "Audio equipment with Koiwai Kotori" ... Something like that (lol)! Later on, it would be so cool if I could hold a "Koiwai Kotori Fest" that covers all areas of my life, from metal, DJ-ing, and audio equipment, to Hime & Mikoto!!
ab: Finally, do you have a message or anything you would like to share with the asianbeat readers based at home and abroad?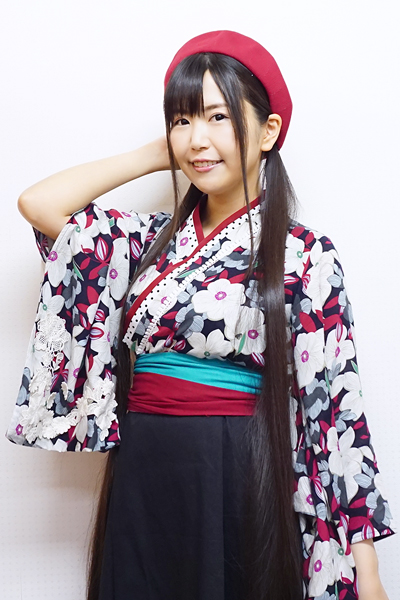 Koiwai
: VOCALOID is a part of pop-culture, and it is something that is almost synonymous with Japan. I hope more people will get to know the new VOCALOID duo "MEIKA Hime & Mikoto." Someday I hope to travel around the world and meet all of you. I really look forward to that day♪