Interview Now - ばってん少女隊 (BATTEN GIRLS) -(2/2)

It'd be great if you'd think about visiting Fukuoka someday!
ab: What are the sources of your energy that you've been sharing with everyone?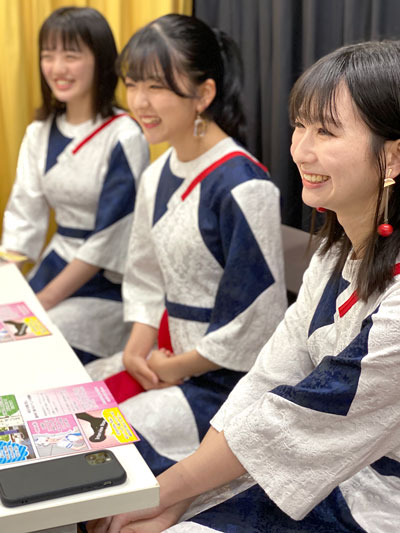 Seta: Games and anime! My favourite game is "Apex" and my favourite anime is "Re:ZERO -Starting Life in Another World-". There was once when I saw someone wearing "Re:Zero" T-shirt at an overseas anime-related event, and I thought, "Ah! My friend!" (lol).

Yanagi: For me it's collecting cat items. My room's full of cats! There's once I played a capsule vending machine for so many times just to get the cat that I wanted! I enjoy checking out new items and buying them at the stores♡

Aoi: I like watching TV and listening to music. I feel good when I dance and I'll play slow music at night... I've been listening to NiziU's songs in the morning recently and it always makes me happy.

Kiyama: Sweet potatoes! I like exploring new stores and I look forward to visiting them as soon as I can.

Haruno: I enjoy band songs especially of UVERworld, ELLEGARDEN, and RADWIMPS.

Ueda: I love owarai / comedies! Even when I don't have time to go to the theater or watch a live show, I'll buy their products. My favourite is 和牛 (Wagyu), but lately I enjoy watching 見取り図 (Mitorizu)!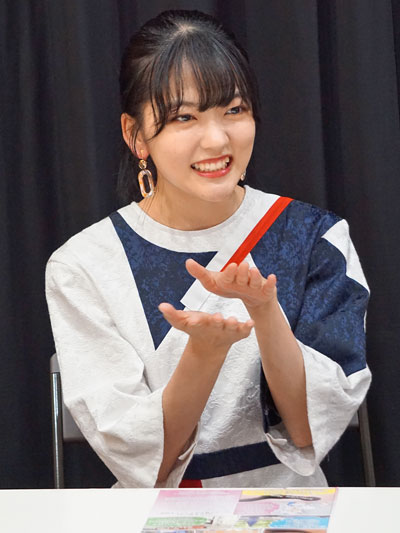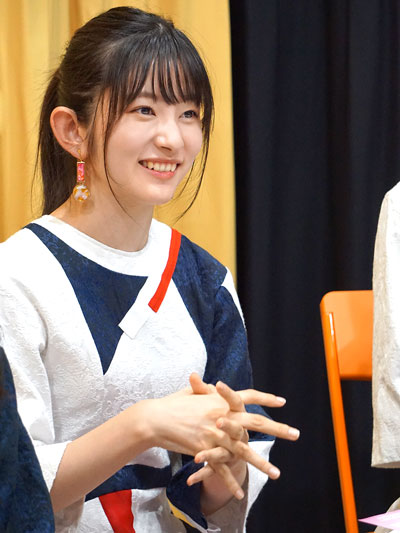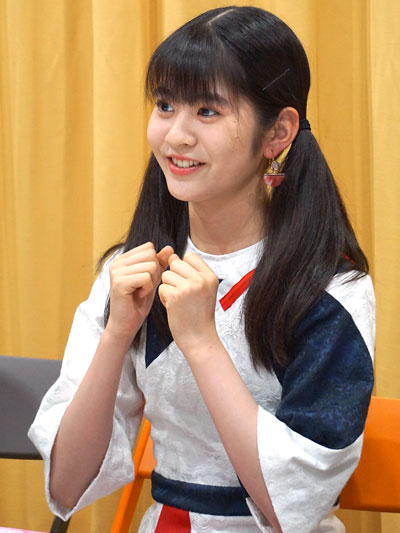 ab: Batten Girls is active mainly in Fukuoka / Kyushu. Could you share or recommend something about Fukuoka?
Haruno
: I was born in Nagasaki but when I came to Fukuoka, I was stunned by the lively ambience of Tenjin. If you go a little further you'll reach Ohori Park, a large park where you can take a break slowly, and you can easily go anywhere without a car.
Kiyama
: At my hometown Munakata, you can visit "
Michi no Eki Munakata
" for fresh seafood and vegetables or the sea and mountains nearby. I think it's where you should go for at least once.
Seta
: I didn't like fish much but when I'd tried
Buri
(Japanese amberjack ) Sashimi at "Michi no Eki Munakata", I was really impressed by the freshness and its good taste so I'd recommend it too!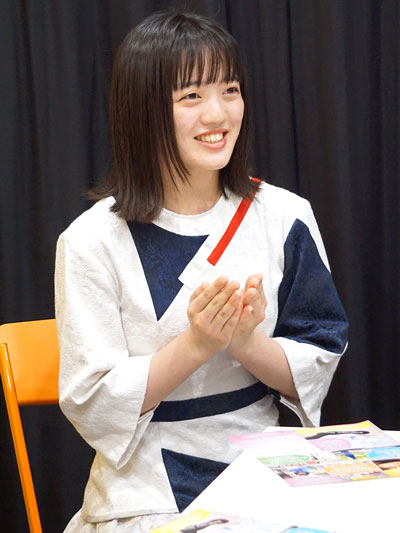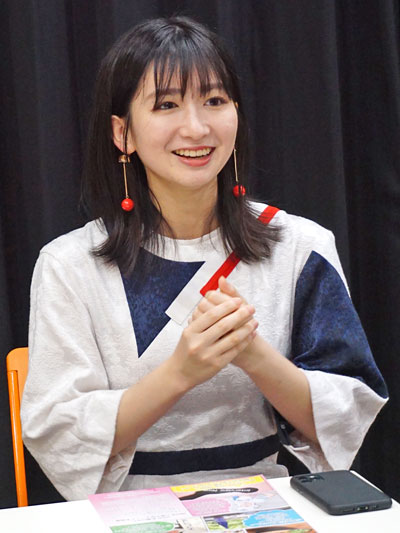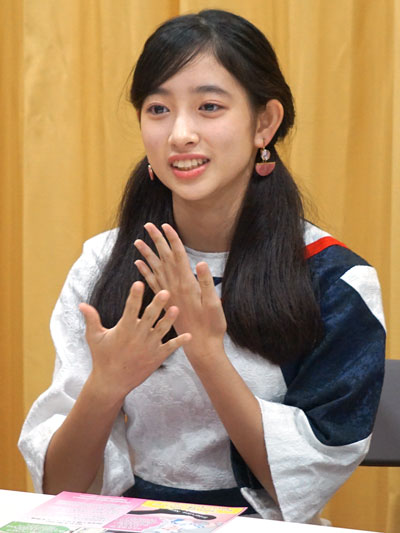 ab: What do you wish to share with the world?
Ueda
: Just like how you can see
shrines
and certain festive celebrations in the music video of "OiSa", I hope we could show people overseas more places that value Japanese culture. It'll also be great if someone would realize "that's where I saw in Batten Girls' music video" when they come to Fukuoka.
ab: Thank you so much! Lastly, would you like to share a message with the asianbeat readers?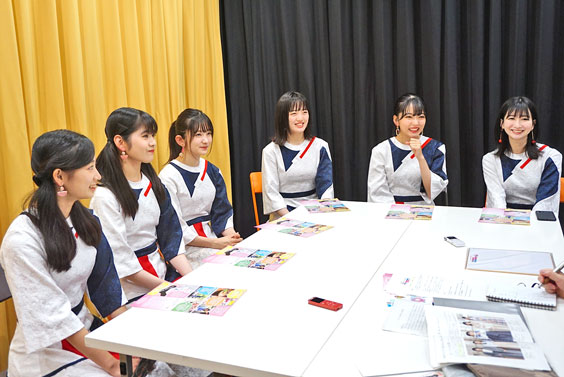 Ueda
: I suppose some of you may have realized Batten Girls for the first time, we'll do our best to become an idol group who can share more about us as well as the charm of Fukuoka and Kyushu! You will hear Hakata (Fukuoka) dialect and the names of places in Fukuoka in some of our songs, so we hope you'd listen to them and think about visiting Fukuoka someday!
PRESENT!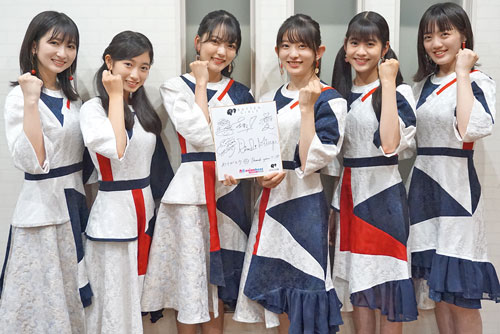 Giving away the autograph of BATTEN GIRLS to 1 lucky person! If you are interested in applying, please click the button below and fill in all your relevant information. We are looking forward to hearing from you!
[Application Period]
Friday 27th August 2021 - Sunday 10th October 2021 (JST)
[Winner to be announced on]
Wednesday 13th October 2021 (JST)
The application period is now over. Thank you!The lucky winner is...コロ助 san
(Please note, winners will receive an email directly from asianbeat. If you don not reply with a confirmation message within a week, you application will become invalid and you will not be able to claim your prize.)
INFORMATION
ばってん少女隊 (BATTEN GIRLS)
- Official Website:
https://but-show.com/
- Twitter:
@battengirls_jp
- Instagram:
@but_show.insta
- YouTube:
HERE
!
---
Latest update!
BATTEN GIRLS TOUR 2021 "温故知新 (Onkochishin)", coming soon!!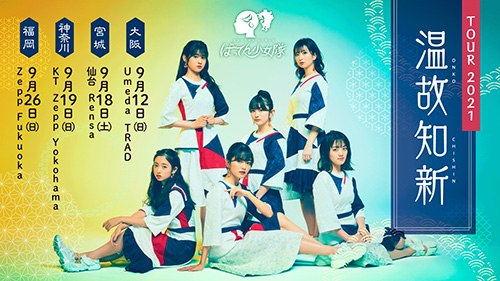 Starting with the live performance in Osaka on 12th September (Sun), the Autumn Tour of BATTEN GIRLS will go on in Miyagi, Kanagawa and Fukuoka. Please check the official website and social platforms for ticket information >>
HERE
!
Related Articles

PRESENTS
All the info. on asianbeat's present campaign!