Interview Now - ばってん少女隊 (BATTEN GIRLS) -(1/2)

Exclusive interview with "BATTEN GIRLS"! The 6-member idol group going from strength to strength are making an epochal movement by utilizing 5G for live streaming, and had 2 new members this April after releasing the super hit dance song "OiSa", which is inspired by the shout of "Oisa" at Hakata Gion Yamakasa (a festival in Fukuoka, Japan). Check out what they talked about the 6th anniversary concert and their private lives, as well as the giveaway♪
Really happy to show up in front of the audience as a new 6-member group!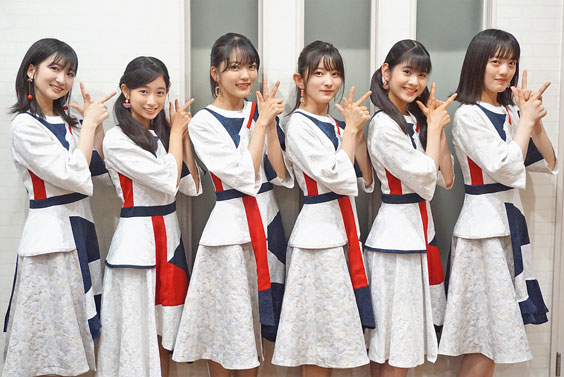 ab: BATTEN GIRLS is starting a new phase as a 6-member group after new members joining 3 months ago. Please tell us how do you feel about it!
Haruno
: I think the 2 new members had many first-time experiences, such as the first live performance using 5G. The past 3 months were full of surprising challenges.
Ueda
: We used to meet fans face-to-face at different live performances, but now we enjoy meeting everyone (regardless of the places) at the same time through online concerts.
Aoi
: We had experienced a lot of unimaginable things few months ago, everyday was fulfilling.
Yanagi
: It seemed to be short, but these 3 months felt very long. After having many new experiences, I'm looking forward to activities in future and will keep the momentum going.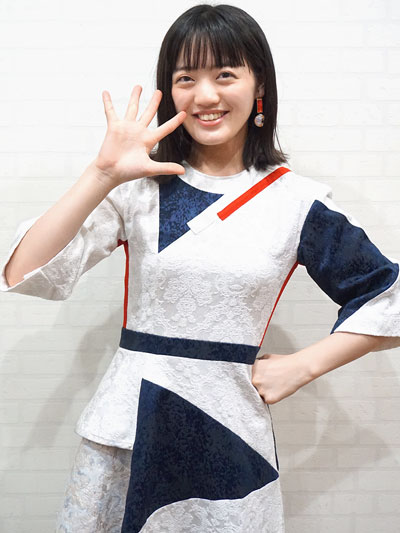 Kiyama Ai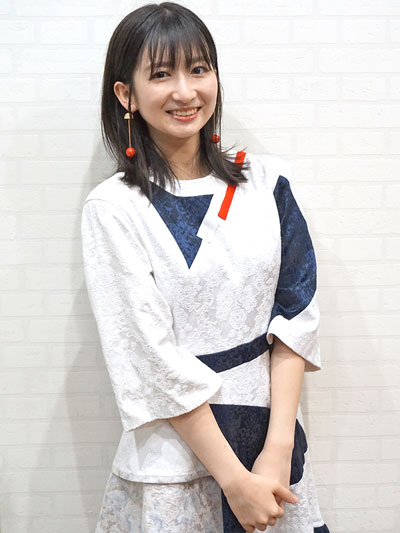 Haruno Kiina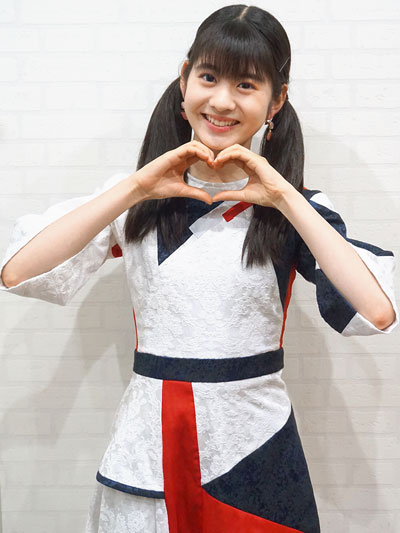 Aoi Rirua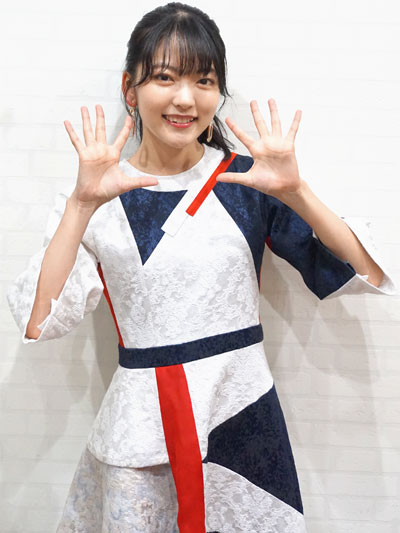 Ueda Riko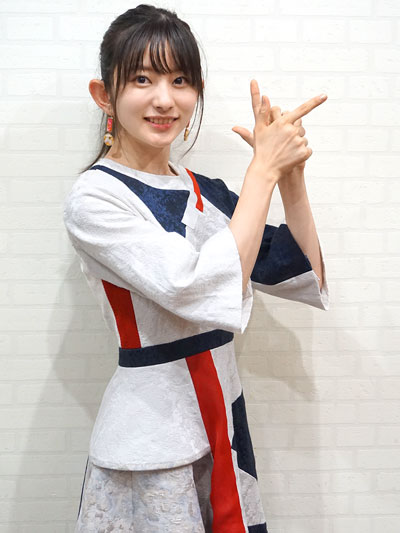 Seta Sakura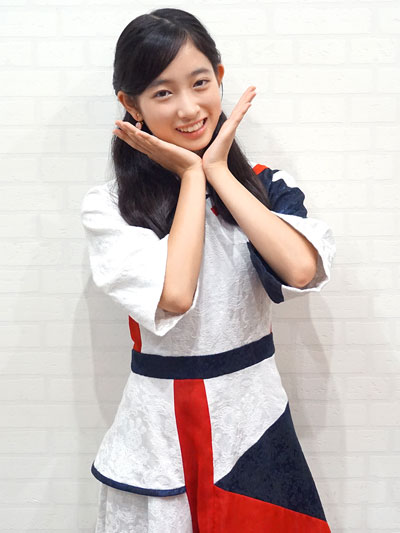 Yanagi Miyu
ab: "OiSa", the song which title is inspired by the shout at Hakata Gion Yamakasa, has exceeded 2.7 million views on YouTube (as of August 2021) and become very popular!
Ueda
: I'll be happy if more people can get to know the word "Oisa" through the song, and they might know more about Fukuoka if they get interested in the Yamakasa festival.
ab: Which of the fan comments impressed you the most?
Ueda
: Actually there's a mysterious voice in the scene where tengu faces appeared three times (lol), and somebody explained that it's "1, 2, 3" in Portuguese. I'm glad that the mystery's been solved.
ab: You just had the "Batten Girls 6th Anniversary Live" on 3rd July (Sat)!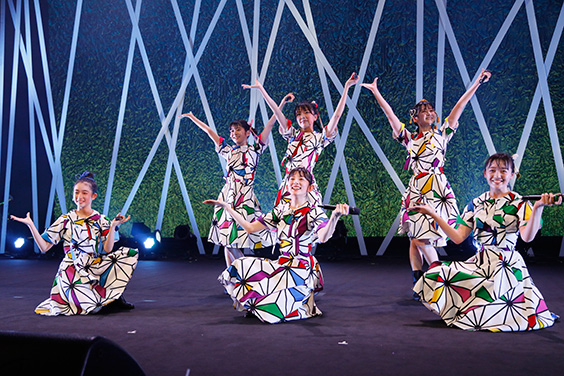 Live performance at Fukuoka International Congress Center
© STARDUST PROMOTION,INC.
Haruno
: The fans were having lots of fun while observing the rules (such as not to speak, in order to prevent the spread of COVID-19). Though they're not making any sound, I was moved by their passion.
Ueda
: It was fun to do live broadcast, but I was a little worried whether our feelings and thoughts could reach the audience. But during the 6th Anniversary Live, I felt like we could finally get in contact with each other again, as we're able to share our feelings even though there were no cheers.
Kiyama
: When the curtain rose during the first part of our performance, I was so touched by the great number of people and their smiling faces behind the masks. I felt really happy and blessed, and the time felt so short.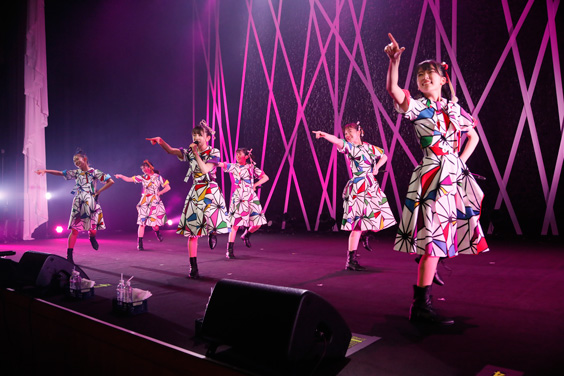 Live performance at Fukuoka International Congress Center
© STARDUST PROMOTION,INC.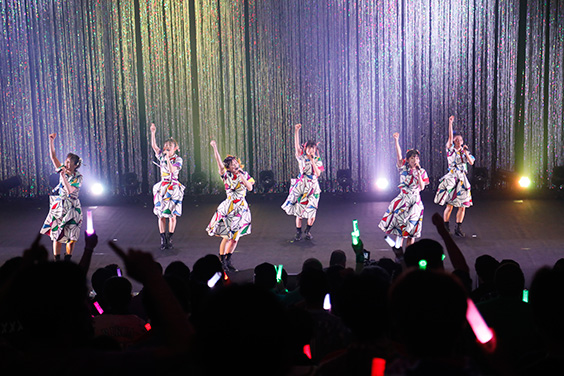 © STARDUST PROMOTION,INC.
Seta
: I could feel fans' "We finally met!" kind of feelings and I thought that we should do our best in return! It'll be great if we could hold more live performances like this.
Aoi
: It was my first time performing live on stage, there were so many people and glowing light sticks! I was really nervous but I thought I had to do my best.
Yanagi
: It was my first live performance in the concert hall filled with audience. We were so close to them, and time flies when I was enjoying the power from them!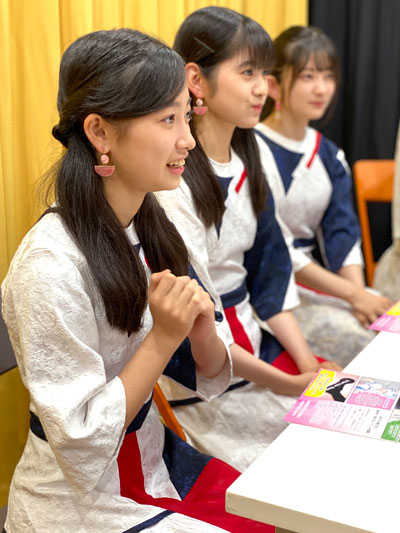 ab: It seems that you'll be participating in live shows and festive events one after another this summer. Can you tell us what are the things that fans shall not miss?
Ueda
: We have the advantage of singing one more song than other artists, because each of our songs is as short as 3 minutes. Do look forward to the setlist that we've prepared with lot's of efforts!
Seta
: I hope everyone would enjoy seeing different sides of Batten Girls through the wide variety of genres in our songs, such as Ska-core, rock, funk, and of course the classic idol songs as well.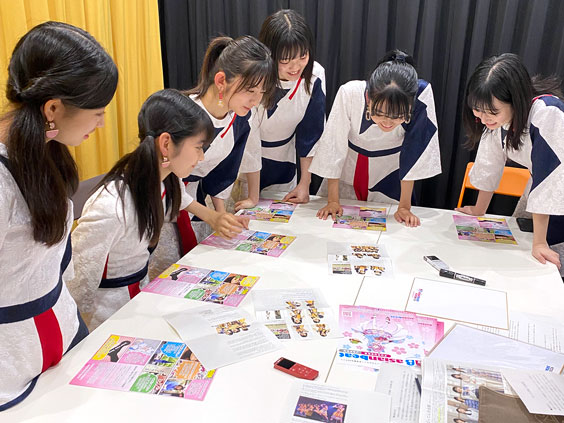 "So young!" ― The members were excited to see the previous interview article brought by asianbeat members♪