Interview Now - BNK48 (Pampam, Grace) & CGM48 (Pim, Kaning) -(1/2)

Members of the popular Thai idol groups BNK48 and CGM48 visited Fukuoka to shoot a video promoting the local area. The video, which was produced by Fukuoka Prefecture, featured Pampam, Grace (BNK48), Pim, and Kaning (CGM48). These four stars were chosen to appear in the video by fans in the "Fukuoka Sosenkyo (General Election)" on the BNK48 official Facebook page. During their trip, they had the opportunity to go to locations all over the prefecture. Keep reading to find out what Fukuoka has to offer travellers!
Enjoy a boat ride down the canals in a kimono or take a trip to the tea fields dressed in traditional attire!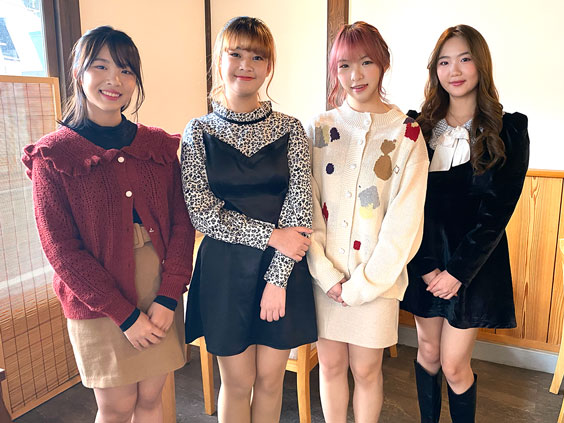 (From left) Kaning, Pim, Grace, and Pampam
ab: During this trip, all of you went to Fukuoka City, Itoshima City, Yanagawa City, and Yame City. There are still places for you to visit as the trip hasn't finished but can you tell us about some locations that really made an impression on you?
(* Interview conducted/photographs taken in October 2022)
Pampam
: I would say Nokonoshima. I love flowers! "
Nokonoshima Island Park
" has so many flowers, so it really made an impression on me! There is so much to do at the site. Out of everything, I would say that the barbecue stood out! We had the opportunity to eat some delicious meat while looking out at the beautiful scenery. The view of the flowers and the sea is so lovely!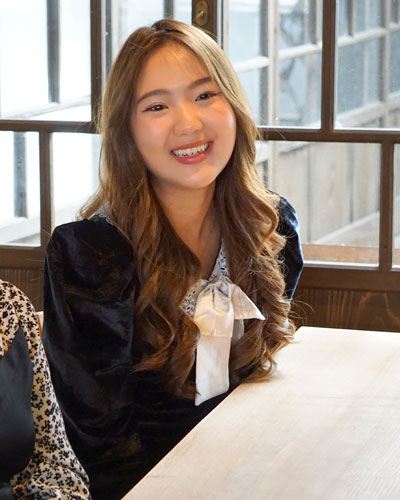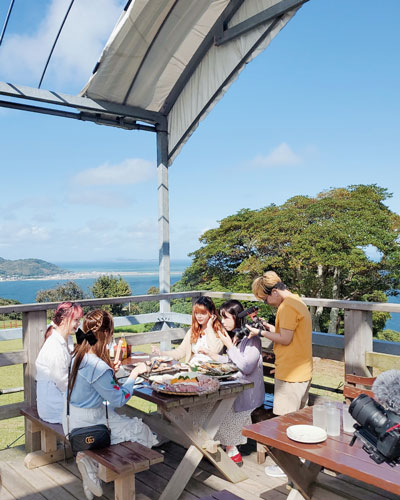 BBQ in Nokonoshima!
Grace
: The
Yanagawa river cruise
. Going down a canal on a boat in Yanagawa... That was a totally new experience for me! The person steering the boat sang traditional Japanese songs while we were on board. We all had a great time chatting and listening to the songs.
Pim
: Yame is a place that will stay with me! We went to the "
Yame Central Tea Plantation
" during our visit. That was the first time that I had seen a Japanese tea plantation. It was also fun to dress up in the traditional worker's attire. The surrounding scenery was so beautiful. It was very impressive!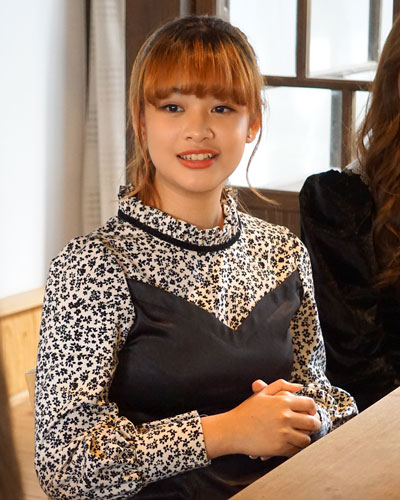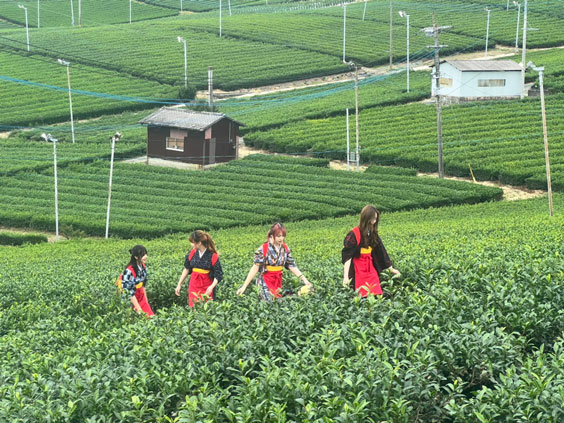 Yame Central Tea Plantation - Took a trip to the tea fields dressed in traditional attire!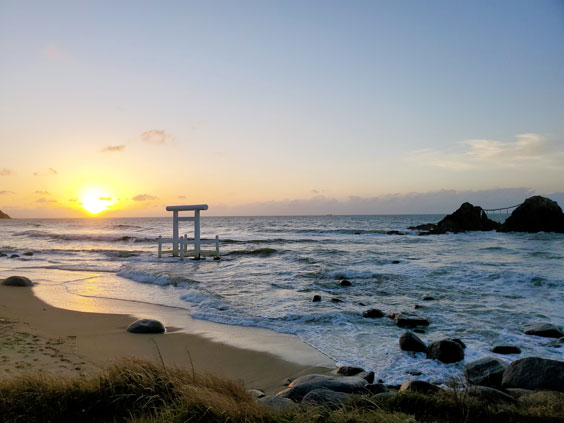 Sakurai Futamigaura is famous for its beautiful sunset!
Kaning
: I'd go for Itoshima. I'm really into the Japanese seascapes and torii gates that often appear in anime. When I saw the gate standing in the sea at the scenic spot in Itoshima called "
Sakurai Futamigaura
," I got a real sense of Japan!
ab: So you had a good time on the canals in Yanagawa? What was it like wearing a kimono on a boat ride?
Pim
:I've had the opportunity to wear a kimono before. However, this time we got to choose from all kinds of kimonos that had detailed patterns. I had a hard time deciding which one to wear! The staff who helped us were so nice. I will definitely remember their kindness. They were so encouraging. They would say things like "that's so cute!" It made me feel super happy!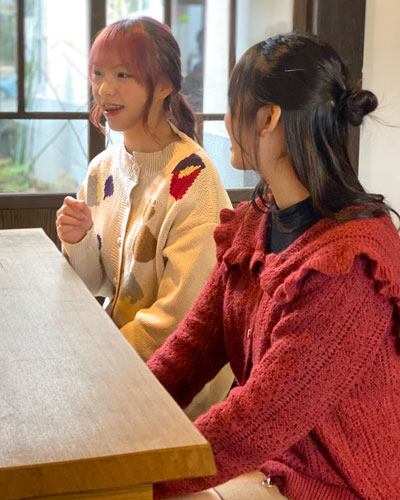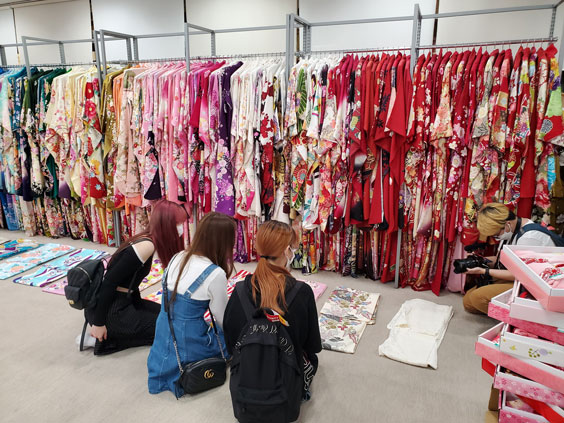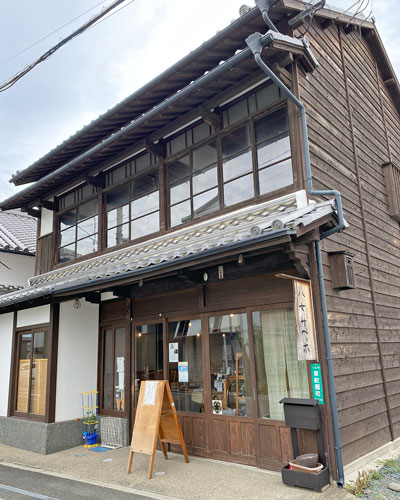 The asianbeat interview took place at YameSaseho. The site, which is located in Yame City, serves healthy cuisine that has medicinal benefits. It was also used as a location for filming.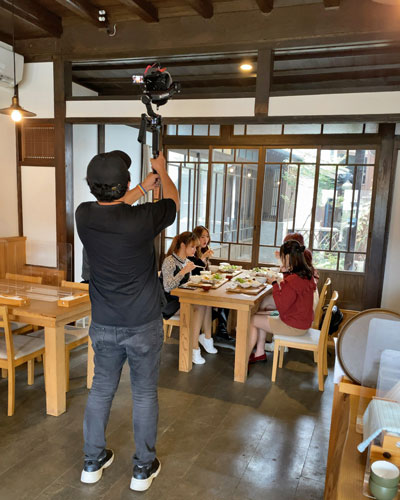 This shot will be featured in the promotional video!