Yanagawa Kawakudari (River Cruising)
INFORMATION

In order to prevent the spread of COVID-19, some of the facilities might have taken various measures such as reducing business hours or temporarily closing their doors. For more information, please check the relevant facility's official website or social media account.



Unwind as you pass along the canals! Experience "kawakudari" in the riverside city of Yanagawa!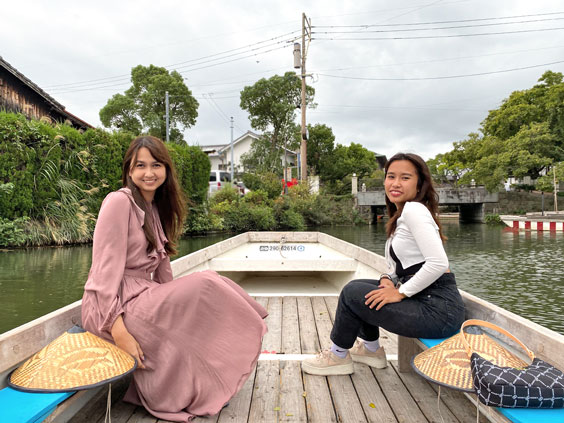 Indonesian influencers Stefi and Ayu's Fukuoka trip continues! On the second day of their visit, they went to the riverside city of Yanagawa. This well-known sightseeing spot is popular among overseas visitors. If you visit, be sure to experience "kawakudari" (river cruising)! There are multiple spots to get on the boats and various routes available! "Yanagawa" is famous for "kawakudari" and the traditional donko-bune boats that travel along the narrow canals. The area was once prosperous as a castle town and the city has maintained some of features from that time, helping to create a charming landscape. A gently rocking boat is a wonderful place to view the old buildings that still stand and the delightful white grid patterned "Namako walls"!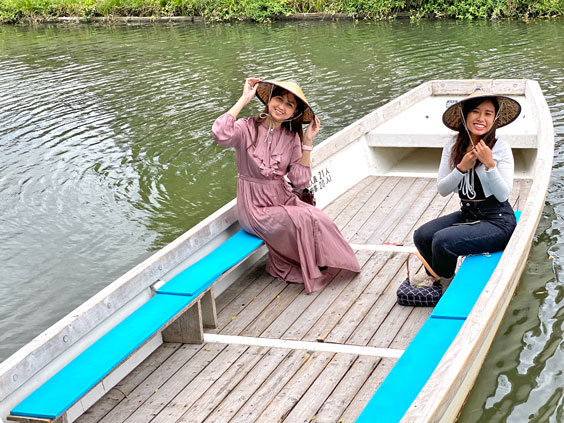 Stefi: I was so impressed that the person steering the boat sang traditional Japanese songs to us. His voice echoed as we went under various bridges... It felt as if we were in a theater! We had to really duck down when going under particularly low bridges... We were almost lying down! That was very exciting!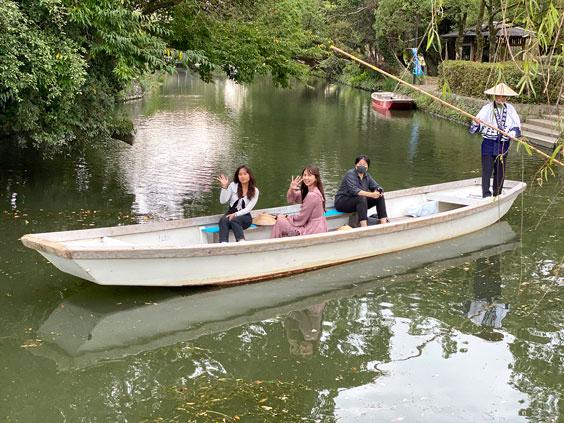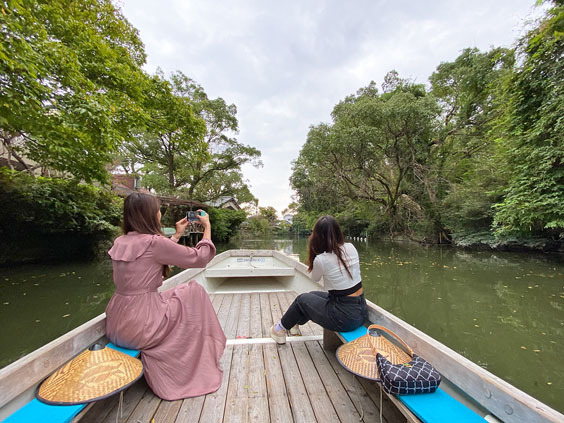 Here is Stefi and Ayu enjoying the scenery from the boat!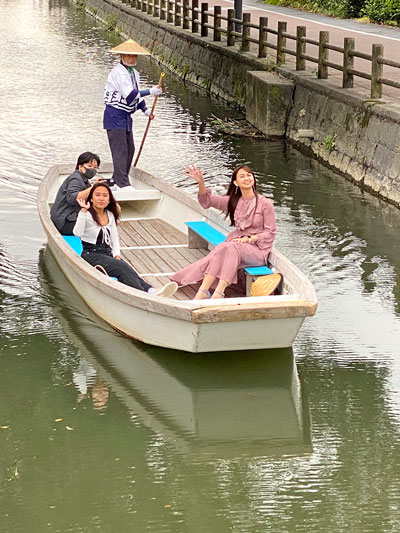 Ayu: There's nothing better than chilling on a boat. The person punting had an incredible voice! And he was funny, too! I was shocked when he jumped over the bridge that we passed under! He disappeared while we were ducking down!
There are various places to get on the boats that go around the canals and a number of routes available! Experiencing "kawakudari" (river cruising) during a visit to Yanagawa is pretty straightforward! Boats with a "kotatsu" (table frame covered by a big blanket) on board are available to hire when the weather gets cold! Why not head over to Yanagawa and enjoy a relaxing boat ride? The canals stretch out to approximately 930km in length, providing all kinds of views of the local area. You'll be able to take in the scenery whatever time of year you visit!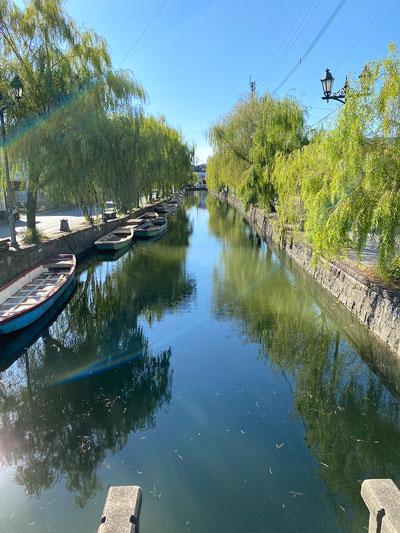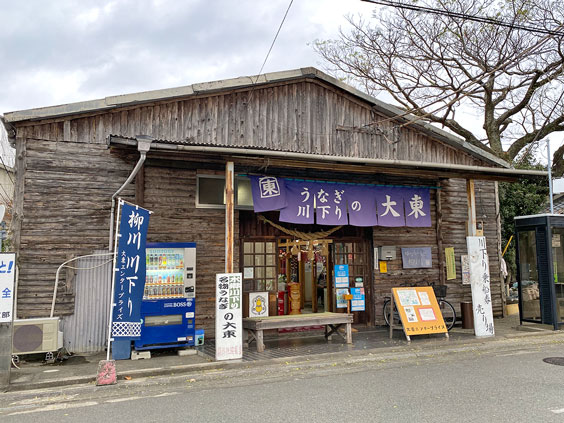 Stefi and Ayu's "kawakudari" experience available at Daito Enterprise. The company offers several kawakudari routes. They even operate some boats that have a barbeque on board and others that serve steamed eel, a Yanagawa delicacy, to passengers!
INFORMATION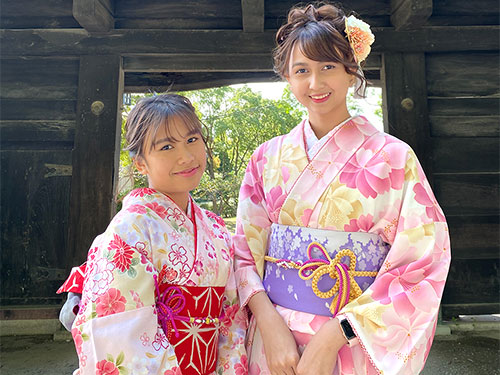 (From left) Ayu and Stefi
Stefi (Stephanie Pricilla Indarto Putri)
- Twitter:
@sutepiii
- Instagram:
@sutepiii
- YouTube:
HERE
!
Ayu (Sasaki Ayu)
- Instagram:
@sasaki_lisana
- Hot spots around this area! -