Lea Lea&co.
INFORMATION

In order to prevent the spread of COVID-19, some of the facilities might have taken various measures such as reducing business hours or temporarily closing their doors. For more information, please check the relevant facility's official website or social media account.



A perfect snack to eat on the go!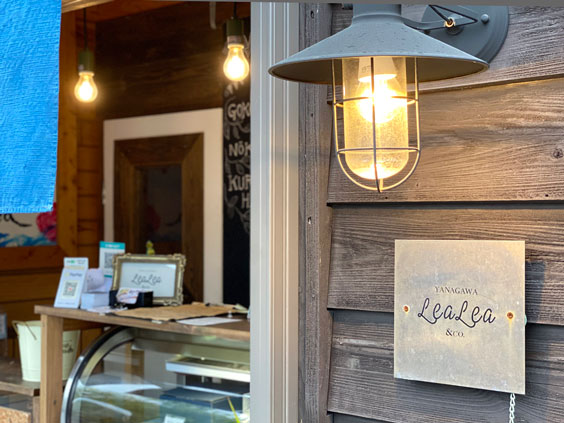 The Okinohata district in Yanagawa City, Fukuoka Prefecture, is home to many local specialties! Keep an eye out for the unagi eel restaurants and fashionable cafes. In this area, there is a take-out cake store called Lea Lea&co., which opened in May 2020 and has proven very popular among tourists. The store is known for their signature sendo (boatman) churros" that comes in many flavors, including Amaou strawberry (a famous fruit grown in Fukuoka), Yame tea (matcha). Seasonal flavors are also available. The store sells a wonderful selection of delicious treats made by hand, such as rich cheesecake and gâteau au chocolat (made with no additives). Indonesian influencers Stefi and Ayu tried the "Churros", which are a perfect snack to eat on the go!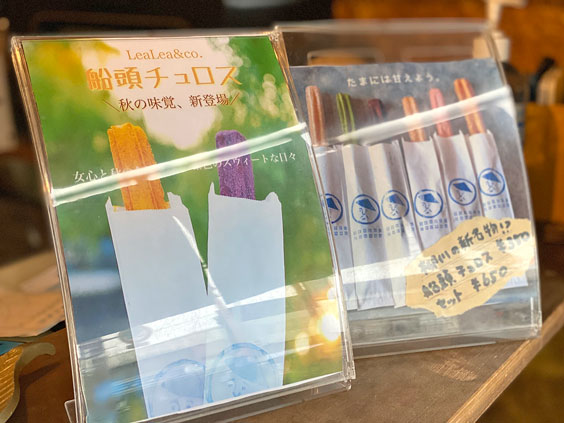 Stefi and Ayu could choose from a wide selection of churros during their visit. The store was serving their classic flavours such as Amaou, matcha (made using Yame tea), chocolate, coconut sugar, cinnamon, and kinako. There were also some seasonal options like pumpkin and purple sweet potato-flavored churros!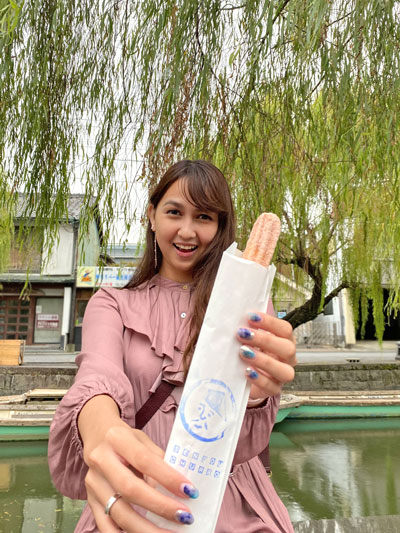 Stefi: The churros had just been fried and were nice and hot! I tried the Amaou strawberry flavour! I also took a few bites of Ayu's matcha churros. So I got to enjoy the sweet and sour taste of strawberry, as well as the bitterness of matcha. They were both so rich and tasty!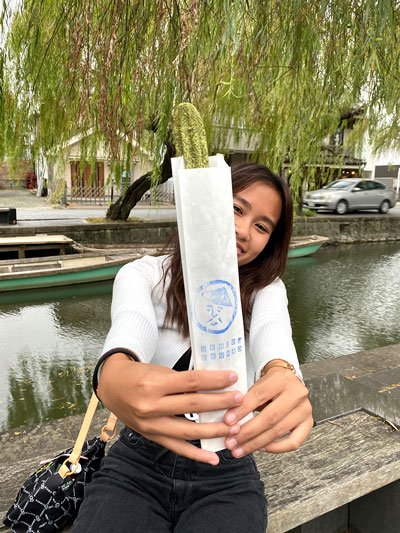 Ayu: I went for the matcha flavor! I really liked how the bitter matcha flavor combined with the sweetness of the churros! There was a hint of bitterness and I could also detect the taste of tea. It was very tasty! I was a bit surprised to find this very rich flavor as I had never tasted that kinds of churros before!
Churros are covered in flavored powders and have a crispy yet fluffy texture that is tasty! Lea Lea&co. sell churros that have just been fried, which is awesome! The stick-shaped treats that can be eaten with one hand, making them the perfect snack to enjoy while exploring the local area! Why not try one while strolling around Yanagawa?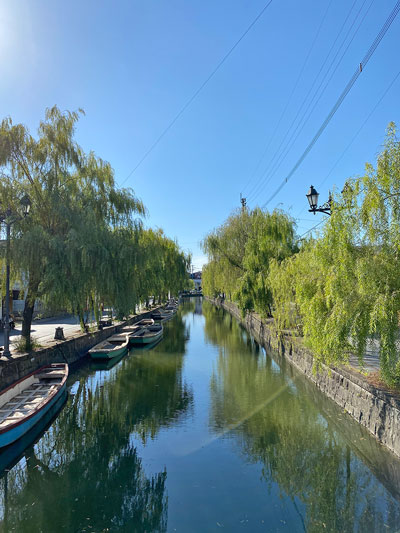 The canal, which is one of the kawakudari course, runs right by the this shop! The scenery is so beautiful!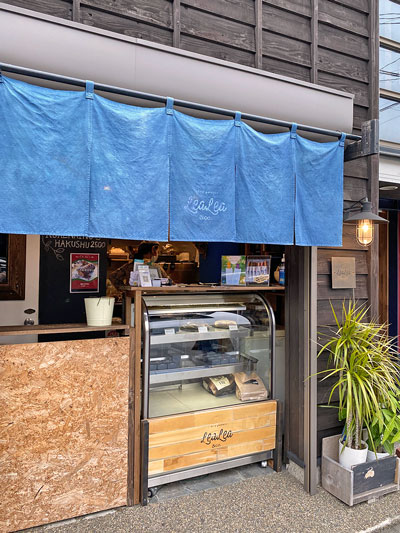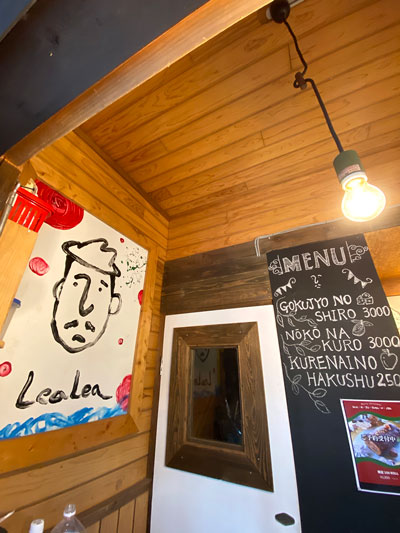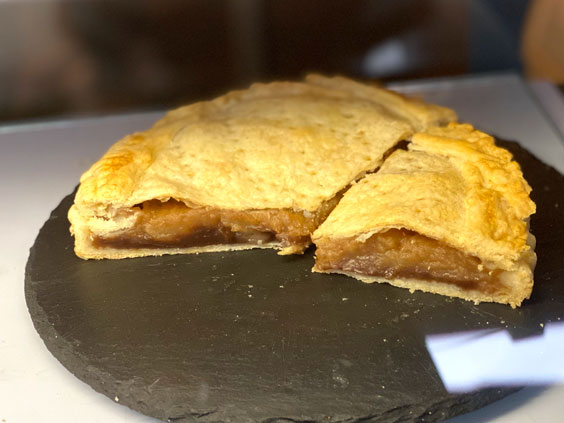 This apple pie has red bean paste in the middle. It is called "
Kurenai no (Red) Hakushu
". It is named after Kitahara Hakushu, a famous poet and Yanagawa-native who lived from the late-1800s to mid-1900s.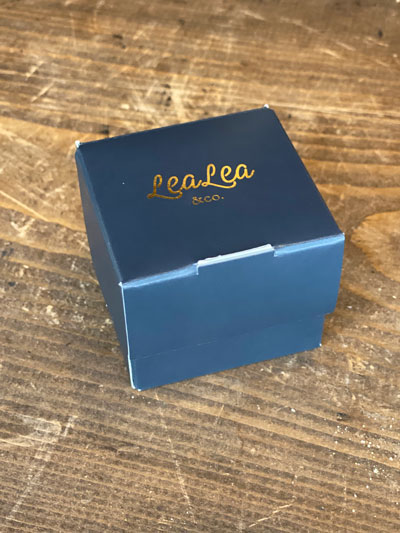 What's that? A cake in an engagement ring box!? The "
Gokujyo no Shiro, Gokujyo no Milky Cheese Cake
(lit.: whitest, milkiest cheesecake)" and "
Gokujyo no Kuro Noukou Choco no Gâteau au chocolat
(rich black chocolate cake)" are cut into small pieces. You can buy them as a souvenir or try them yourself!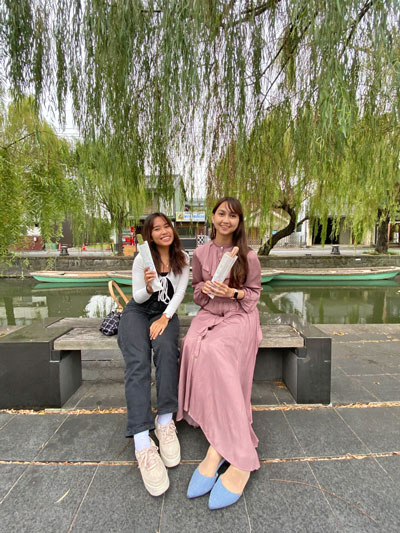 INFORMATION
Lea Lea&co.
- Address: 1-1 Inari-machi, Yanagawa-shi, Fukuoka-ken, Japan
- Official Website:
https://areyouhungry.thebase.in/
- Instagram:
@lealeaandco
* All information correct as of October 2021. Store layout and products may differ from current one.
INFORMATION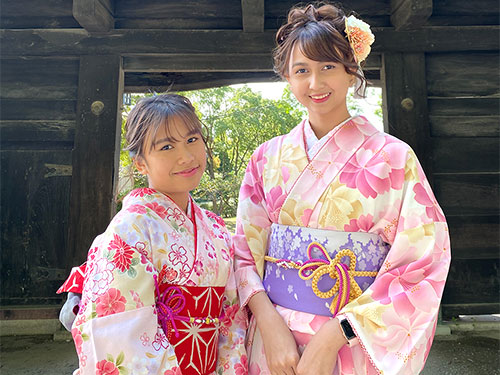 (From left) Ayu and Stefi
Stefi (Stephanie Pricilla Indarto Putri)
- Twitter:
@sutepiii
- Instagram:
@sutepiii
- YouTube:
HERE
!
Ayu (Sasaki Ayu)
- Instagram:
@sasaki_lisana
- Hot spots around this area! -