Yanagawa antenna shop "Yanagawa Yokamonkan"
INFORMATION

In order to prevent the spread of COVID-19, some of the facilities might have taken various measures such as reducing business hours or temporarily closing their doors. For more information, please check the relevant facility's official website or social media account.



A large collection of products that Yanagawa is proud of!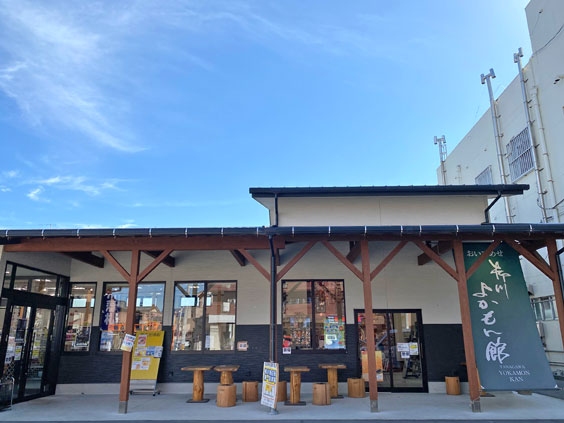 Yanagawa is a tourist destination that is famous for its river cruising in the southern part of Fukuoka Prefecture. Also known as the "City of Water," this area is full of local specialties produced by the abundance of land and sea, Tsukushi Plain and Ariake Sea. Of which, "Yanagawa Yokamonkan" is the souvenir store that has a collection of such honorable gems. The store is located in the center of Yanagawa shoten-gai (shopping district), about a 15-minute walk from Nishitetsu Yanagawa Station. With lots of unique Yanagawa products in the store, it is no doubt the perfect spot for finding souvenirs!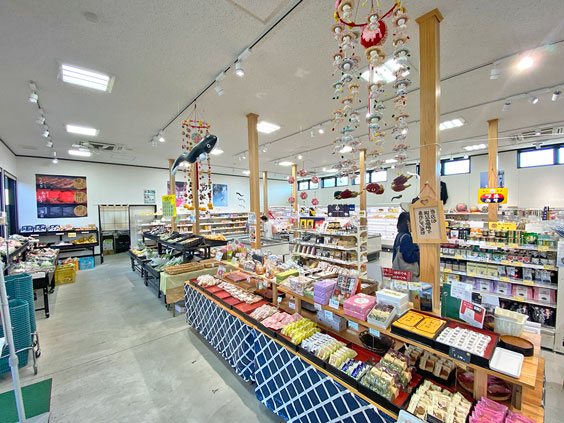 Inside the store, you can find lots of items that are certified as Yanagawa City brand products which are selected among the locals' favorite Yanagawa specialties! With a vast range of items that includes not only Ariake seaweed, unique products made from rare fish Odontamblyopus also known as the "Aliens of Ariake Sea", but also steamedunagi (eel) product, this is a place full of rare items that catches your eye! You can also find products of "Tsuru Miso"! On a side note, you will pass by Tsuru Miso's red-brick brewing factory when river cruising in Yanagawa♪ When you visit the store, do take photos of the huge display of Yanagawa's traditional art craft "Sagemon", which you can find at the corner of the store!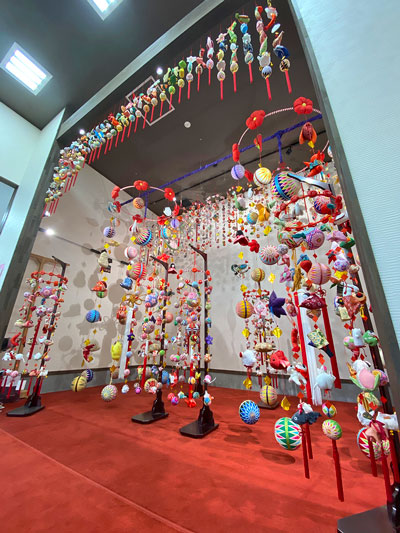 Biggest Sagemon in Japan!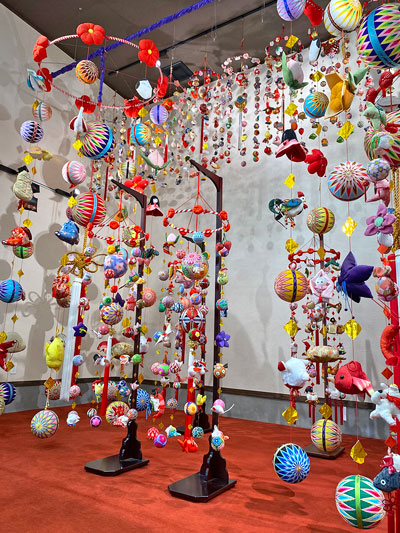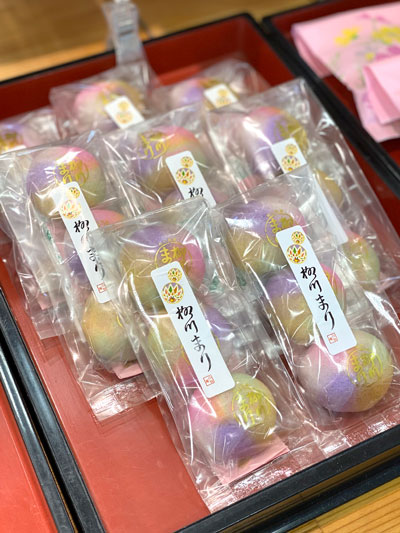 "Yanagawa Mari", a light pastel-color wagashi (Japanese sweet)!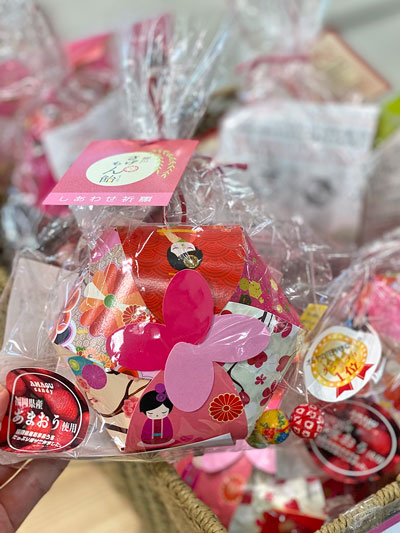 "Yanagawa Sagemon Candy" made by Amaou strawberry from Fukuoka prefecture. Cute packaging design!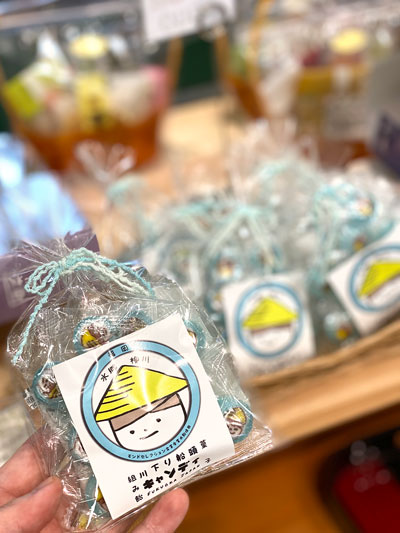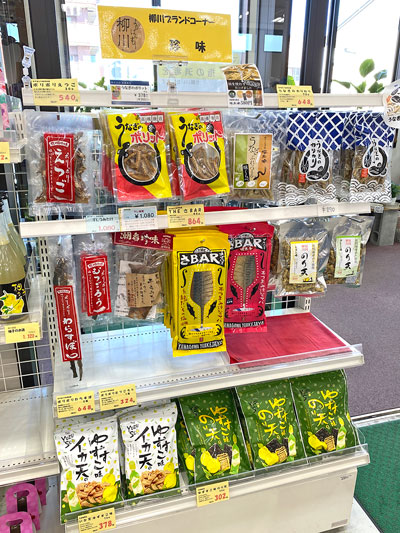 A unique delicacy corner, which includes eel bone crackers!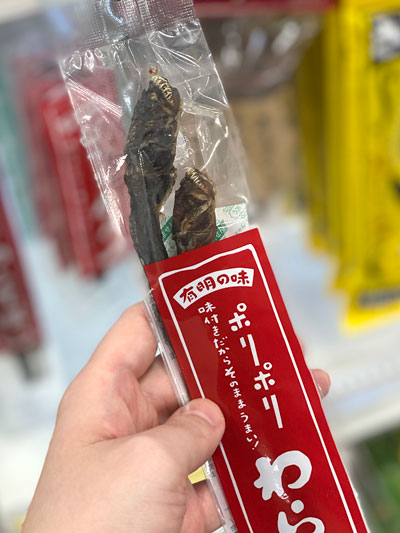 Dried Odontamblyopus! With a bare teeth like that, they do look like aliens!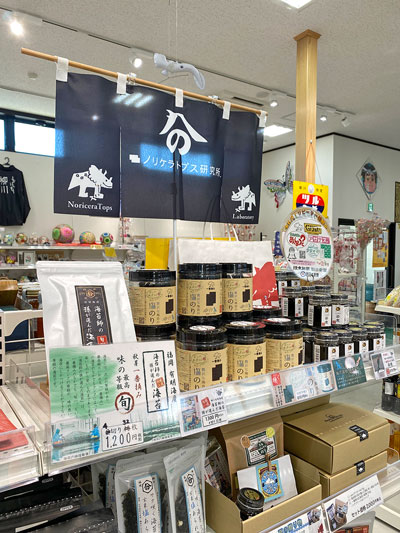 Lots of seaweed products! There are various flavors such as mentaiko and Japanese plum "ume".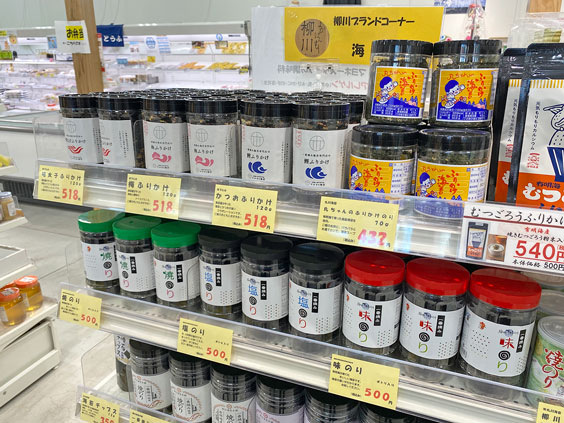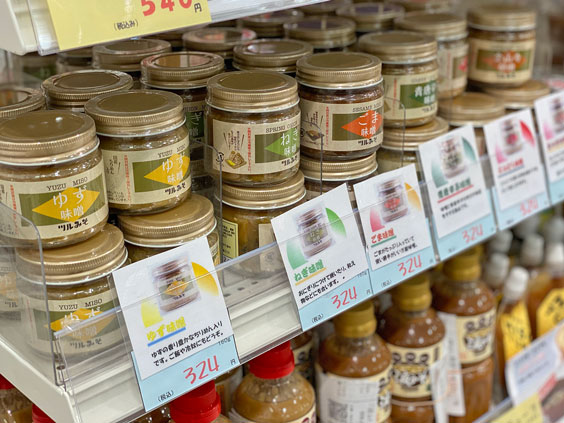 A variety of Tsuru miso such as "Yuzu miso", "Negi (Spring onion) miso" and "Sesame miso"! You can eat them as they are or use it as a side dish seasoning!  
Related Articles
- Hot spots around this area! -