An encounter with Hakataori and Yanagawa Mari in China!

The elegant and sophisticated Hakata-ori! - Pouch & plush doll -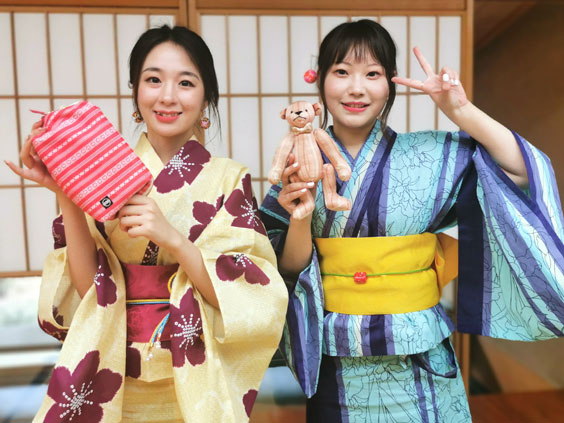 (From the left) nanako and 鈺頡 (Yu Jie)
Hakata-ori is a kind of traditional silk fabric with a history of more than 770 years in Fukuoka. Characterized by the tautness of the fabric, it has long been used to make obi, which is worn with kimono or yukata. In recent years, many stylish accessories such as wallets and bags, can be seen combining Hakata-ori and contemporary fashion together! This time, both of the 2020 China asianbeat FACo Kawaii Ambassadors had a chance to touch and feel the Hakataori "Kenjou-gara" on a pouch and a plush doll. What were their first impression of Hakata-ori?!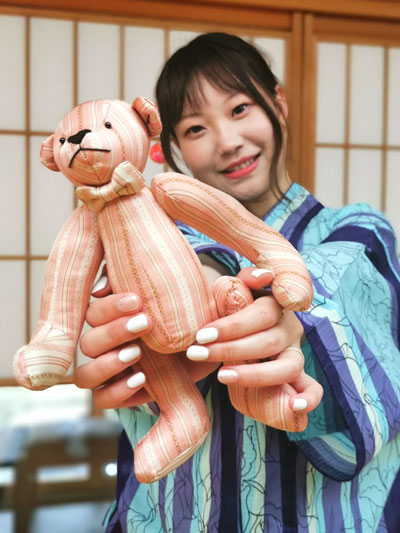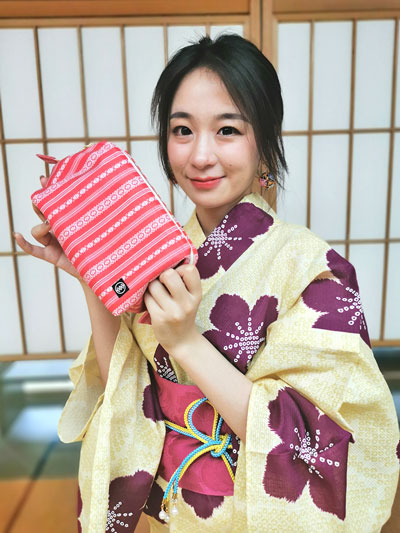 nanako: The pouch is like a piece of art! The name of the unique "Kenjo-gara" (offering pattern) originated from the history of being offered to the Shogunate government, as "kenjou" literally means "offering". I'm so lucky to be able to enjoy the art that are designed meticulously by craftsmen and used to be presented to the Shogunate government! Not only that it looks lovely in sophisticated red, but is also a very practical makeup pouch. I'd like to put my favourite cosmetics into this convenient yet stylish accessories♪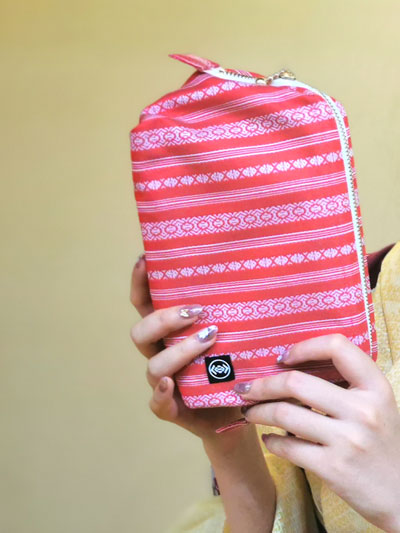 Yu Jie: The Hakata-ori bear is really cute! It comes with beautiful pattern and the light pink makes it even lovelier! Besides the delicate work around its small face, you can make different expressions by moving the arms and legs! The ribbon on the collar looks cute too. I think you can decorate your room with it to create a lovely kind of atmosphere♪
Yanagawa Mari: Gorgeous crafts made with colourful threads! - Earrings and Kanzashi hairpins -
Yanagawa Mari is a kind of traditional craft that has been handed down from ancient times in Yanagawa, the southern part of Fukuoka Prefecture. Usually comes in bright colours, it is one of the important festive items for celebrating "Hinamatsuri", a festival that wishes for the happiness of girls. What nanako and Yu Jie are wearing are earrings and Kanzashi hairpins in Yanagawa Mari design. The two said, "Happiness is coming♪"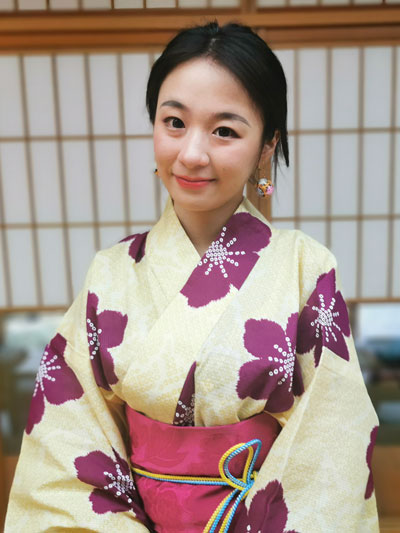 nanako: The interwoven threads and pattern make these earrings look so unique! They are even more eye-catching when you look at the slightly swaying temari balls from a certain distance, incredibly cute! They're suitable to be used for daily or special occasions. Combining traditional beauty and contemporary fashion, these items fully reveal the "personality of Fukuoka"♪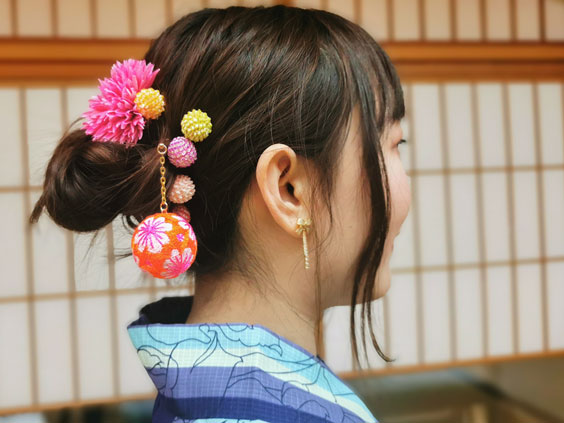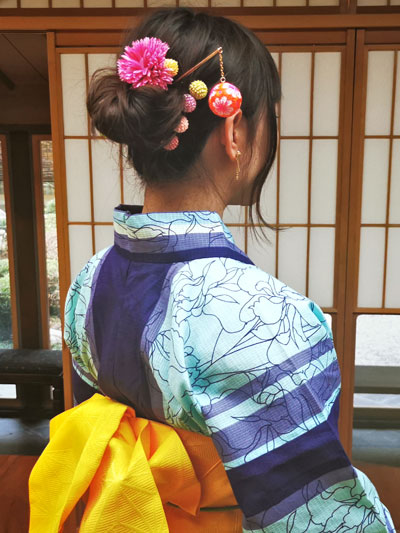 Yu Jie: What I'm wearing are Kanzashi hairpins in bright orange and pink! The swaying Yanagawa Mari look so cute when you're walking, and the delicate patterns look very stylish! They go perfectly with yukata but probably look great on modern styles too!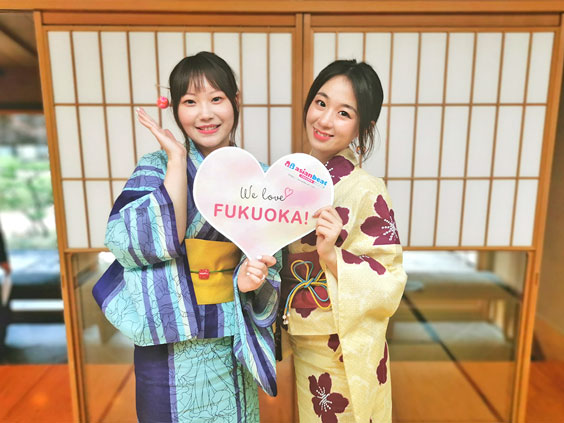 Photo shooting in cooperation with: Embassy of Japan in China
PROFILE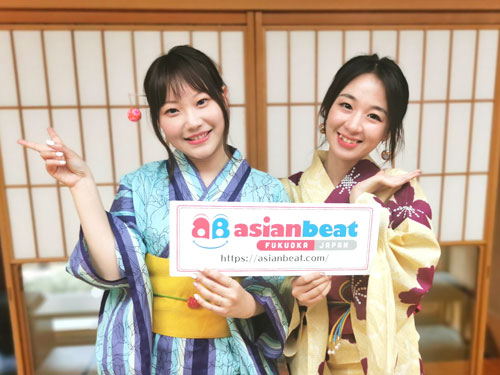 (From the left) 鈺頡 and nanako
The 2 Chinese ambassadors selected from 2020 asianbeat・FACo Kawaii Ambassadors Contest tried Fukuoka specialties and Fukuoka traditional crafts in China!
* Click
HERE
for "Tasting Fukuoka's authentic Tonkotsu Ramen in China!" – introducing the experience of trying Fukuoka's specialties!
2020 China asianbeat・FACo Kawaii Ambassador
- Name: nanako
- Weibo:
@这河里吗_
- Name: 鈺頡
- Weibo:
@星冰冰冰乐r
Related Articles