Tasting Fukuoka's authentic Tonkotsu Ramen in China!

Fukuoka's Tonkotsu Ramen is best known for its rich tonkotsu broth. What did the 2 think about it?!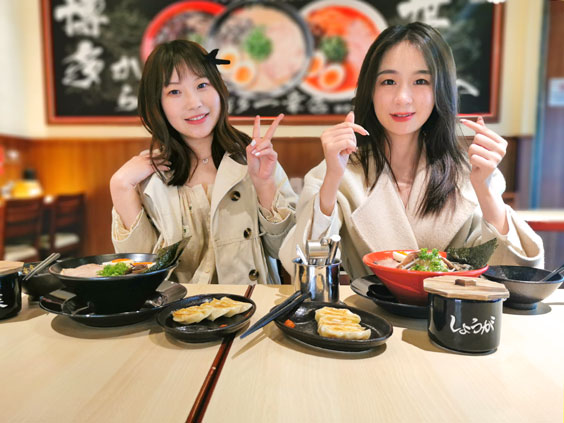 (From the left) 鈺頡 (Yu Jie) & nanako
"If you visit Fukuoka you should definitely try Tonkotsu Ramen!" ― Tonkotsu Ramen has always been a popular dish in Fukuoka. It is best known for the pork bone-based cloudy broth and thin noodles. This time, we would like to share the two 2020 China asianbeat・FACo Kawaii Ambassadors, Nanako and Yu Jie's visit to HAKATA IKKOUSHA in Beijing (China), a ramen restaurant originated in Fukuoka. Were they surprised by the rich flavoured-Tonkotsu Ramen and the difference from Chinese ramen after tasting it...!?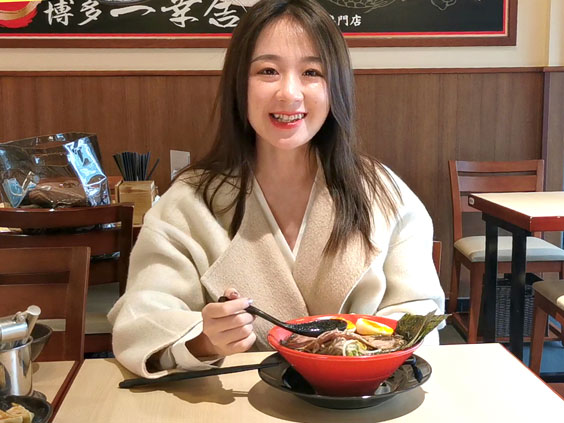 nanako: I tried the Black Ramen! The broth was very rich and I could feel the chef's careful preparation by the abundant flavour. There was a soft nori seaweed aroma and it feels like traveling to the sea and mountains. Unlike Chinese ramen, the noodles were thin and chewy, and had a unique scent. There were also char siu and plenty of other toppings, which reminded me of the luxurious "Manchu–Han Imperial Feast"! I'd like to come for it again!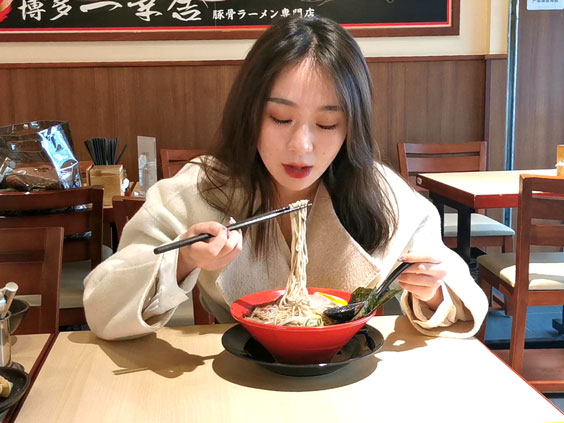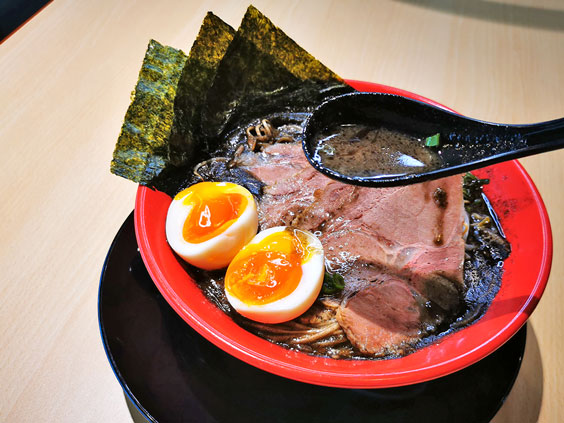 The "Black Ramen" that has a rich roasted garlic flavour♪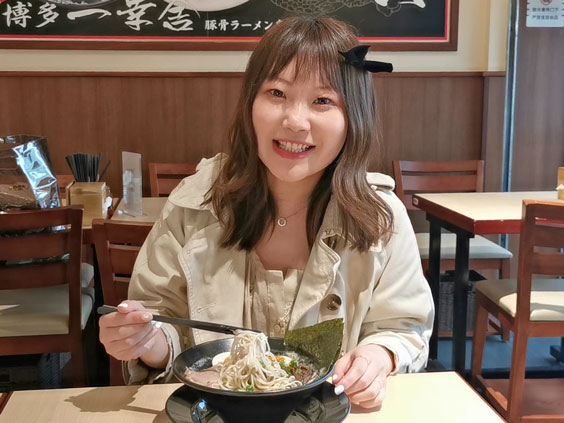 Yu Jie: I like the chewy texture of the thin noodles, and the broth was really delicious! I'm also very satisfied with the toppings of nori seaweed, char siu, and soft-boiled eggs. I think this is the kind of ramen that Chinese people like♪ Fukuoka's Tonkotsu Ramen is so delicious!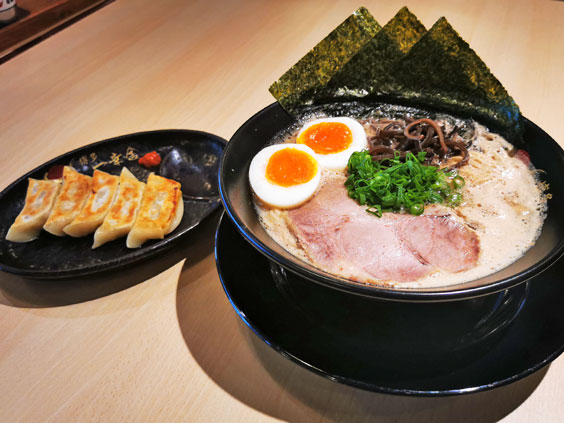 The classic Tonkotsu Ramen in cloudy broth and gyoza!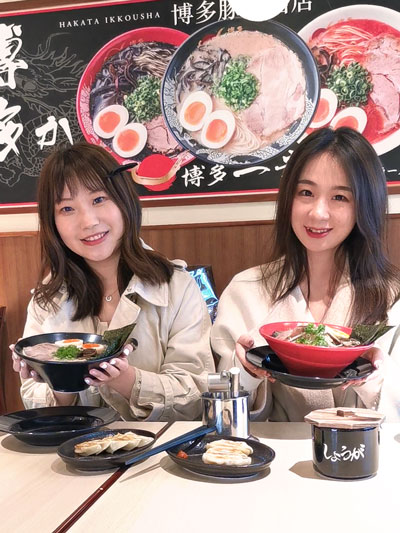 博多 一幸舎 HAKATA IKKOUSHA Beijing JOY BREEZE Branch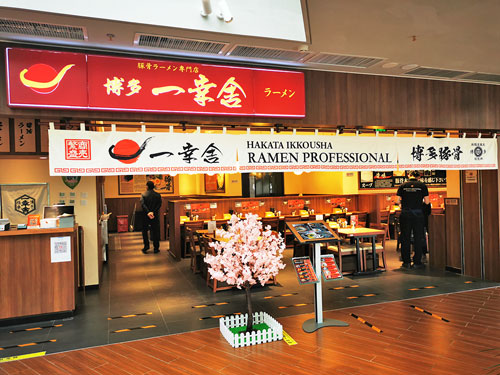 HAKATA IKKOUSHA is a Tonkotsu Ramen restaurant originated in Fukuoka and is widely introduced in Japan and overseas, mainly in Fukuoka. The HAKATA IKKOUSHA Beijing JOY BREEZE Branch is newly opened in January this year. Visitors may enjoy the authentic taste of Fukuoka through the classic Tonkotsu Ramen, gyoza, and Hakata Mentai-don!
- Address: Beijing Daxing JOY BREEZE 7F (No.38, East Street, Huangcun County, Daxing District, Beijing, China)
- Official Website:
HERE
!
* All information correct as of March 2021. Menu and store layout may differ from the current ones.
PROFILE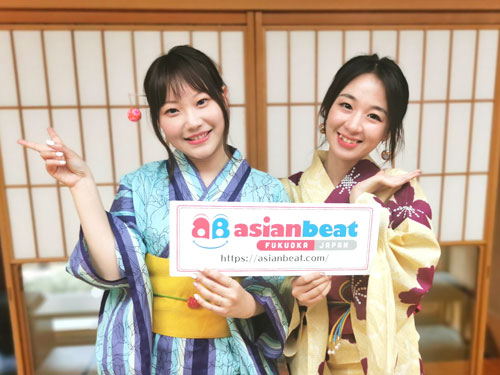 (From the left) Yu Jie & nanako
The 2 Chinese ambassadors selected from 2020 asianbeat・FACo Kawaii Ambassadors Contest tried Fukuoka specialties and Fukuoka traditional crafts in China!
- Click
HERE
for "An encounter with Hakataori and Yanagawa Mari in China!" – introducing the experience of trying Fukuoka's traditional crafts!
2020 China asianbeat・FACo Kawaii Ambassadors
- Name: nanako
- Weibo:
@这河里吗_
- Name: 鈺頡 (Yu Jie)
- Weibo:
@星冰冰冰乐r
Related Articles