Meet Fukuoka in Asia featuring Kawaii Ambassadors!

Discover the charm of Fukuoka!
The asianbeat FACo Kawaii Ambassadors from China, Vietnam, Thailand and Taiwan were selected from the "2020 asianbeat FACo Kawaii Ambassador Contest" last year, which is a collaborative project between asianbeat and "Fukuoka Asia Collection (FACo)", a well known fashion event in Fukuoka, Japan. The plan of them visiting Fukuoka last year was cancelled due to the COVID-19 outbreak. Therefore, we, the asianbeat editorial department, decided to make a special feature ― "Meet Fukuoka in Asia featuring Kawaii Ambassadors!" ― that shares their experiences with Fukuoka's gourmet food and traditional crafts! Don't miss out their most natural reactions from the photos and videos in this special feature! Let's discover the charm of Fukuoka together!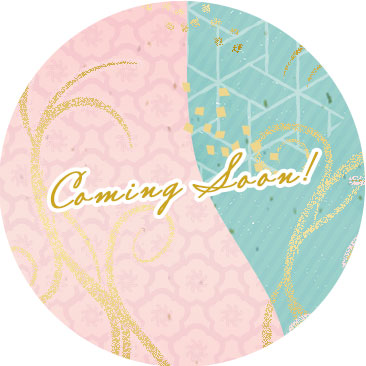 Related Articles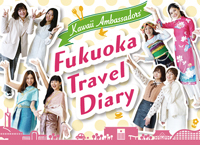 Kawaii Ambassadors' Fukuoka Travel Diary
The eight Chinese, Thai, Vietnamese, and Taiwanese Kawaii Ambassadors, selected in the "2019 asianbeat・FACo Kawaii Ambassador Contest", visited Fukuoka City, Itoshima City, and Fukutsu City. They report on seasonal information regarding Fukuoka, such as popular photospots, cafes, and traditional handicraft experiences!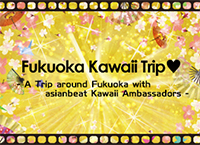 [Feature FACo 2016] Fukuoka Kawaii Trip ♥
The Chinese Kawaii Ambassadors PipiChu and Cheng JiaQi went out with the Vietnamese Kawaii Ambassadors Do Thi To Uyen and Trinh Thi Thu Huyen to visit some of the most spoken about Fukuoka hotspots! What kind of exciting encounters lie in store for these 4 on their travels? Let's join them to find out!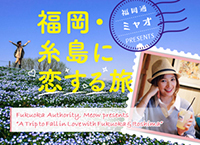 [Feature] Fukuoka Authority, Meow Presents "A Trip to Fall in Love with Fukuoka and Itoshima"
Fukuoka Authority Meow toured trendy spots around Itoshima! So, let's go with Meow on a journey to "fall in love" with Fukuoka♪
External Links