Enjoy Fukuoka's specialty Karashi Mentaiko in Taiwan!
INFORMATION

In order to prevent the spread of COVID-19, the facilities might have taken various measures such as reducing business hours or temporarily closing their doors, and some provide delivery or takeout services. For more information, please check the relevant facility's official website or social media account.



Can't get enough of the delicious and slightly spicy Karashi Mentaiko!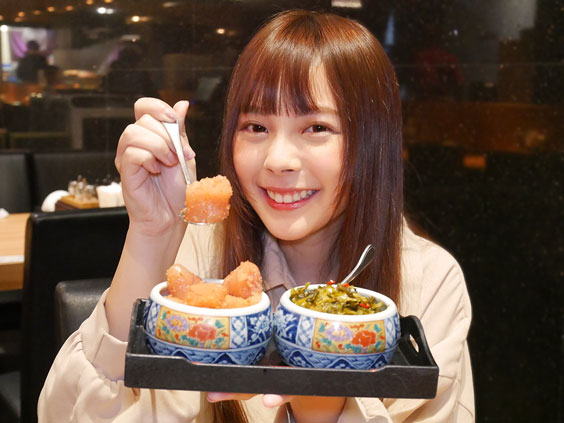 Karashi Mentaiko (spicy pollock roe) is one of the specialties of Fukuoka which is always a good choice when it comes to buying souvenir. Made with the ovaries of Alaska pollock, they are seasoned with chili pepper sauce thus giving a light spiciness and deep umami. This time, ZUZU (2020 Taiwan asianbeat・FACo Kawaii Ambassador) visited the Hakata Tenpura Yamami Uni-President Department Store (Taipei), which is affiliated with a long-established Mentaiko manufacturer, Yamaya. Look how ZUZU enjoyed the Karashi Mentaiko!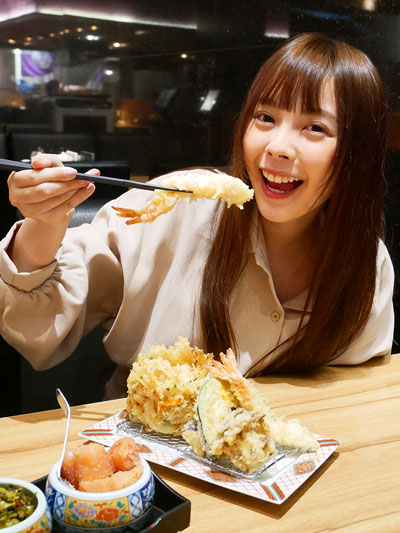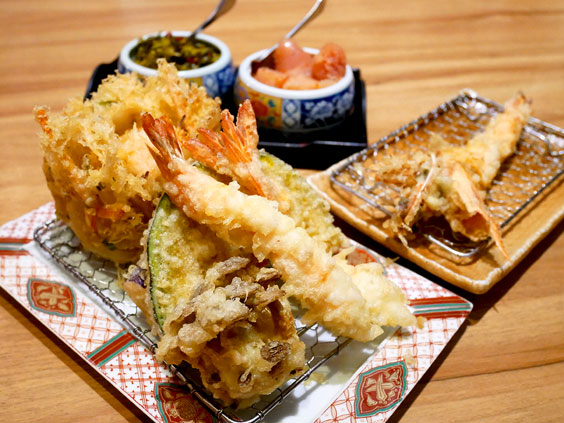 Enjoy unlimited free refill for mentaiko by ordering the Tenpura meal set♪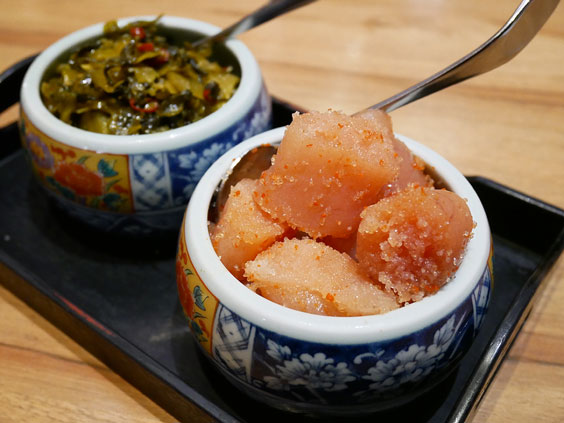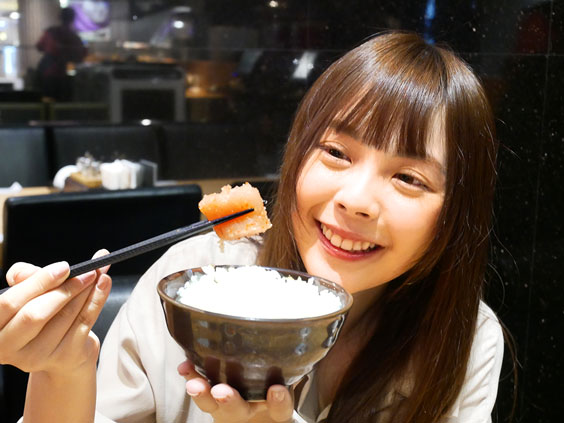 ZUZU: For me, mentaiko is not a casual food, so I was really happy to be able to enjoy the unlimited free refill for the dish! It is perfect to go with rice as it has a slight spiciness! Wish I could visit Fukuoka one day and try many kinds of mentaiko dishes!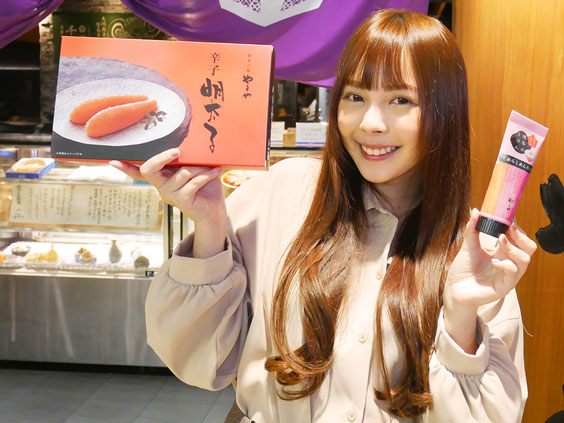 You can also buy mentaiko or "Mentai Tube" from here♪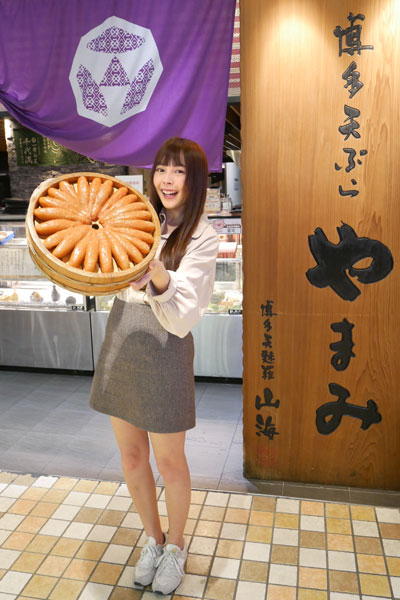 Hakata Tenpura Yamami Uni-President Department Store
博多天ぷらやまみ 台北統一時代百貨店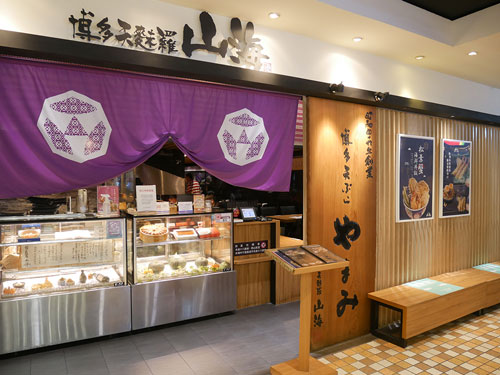 A Japanese restaurant affiliated with a long-established Mentaiko manufacturer in Fukuoka, Yamaya. Mainly offers tempura dishes. Mentaiko and Karashi Takana (pickled takana mustard with chili) can be refilled for free depending on the meals ordered. It is where you can fully enjoy Karashi Mentaiko.
- Address: B2F No.8, Section 5 of Zhongxiao East Road, Xinyi District, Taipei City
- Official Website:
HERE
!
* All information correct as of March 2021. Store layout and food menu may differ from the current one.
PROFILE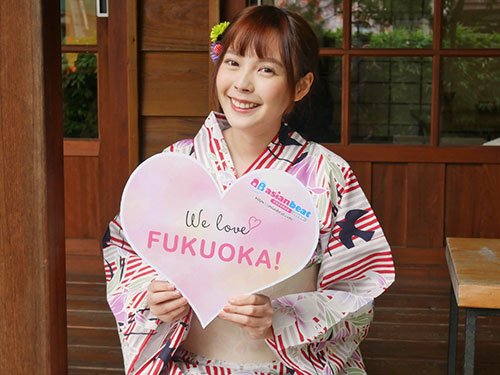 The Taiwanese ambassador, ZUZU, selected from 2020 asianbeat・FACo Kawaii Ambassadors Contest tried Fukuoka specialties and Fukuoka traditional crafts in Taiwan!
* Click
HERE
for "Meet Kurume Kasuri & Kokuraori in Taiwan!" – introducing the experience of trying Fukuoka's traditional crafts!
2020 Taiwan asianbeat・FACo Kawaii Ambassador
- Name: 文孜 (WEN-TZU) / Nickname: ZUZU
- Twitter:
@haruka840616
- Instagram:
@haruka840616
- YouTube:
@サンエン台湾 Sanyuan_TAIWAN
(Appears on the YouTube channel "Sanyuan_TAIWAN")
Related Articles