Meet Kurume Kasuri & Kokuraori in Taiwan!

Kurume Kasuri ages beautifully after using for a period of time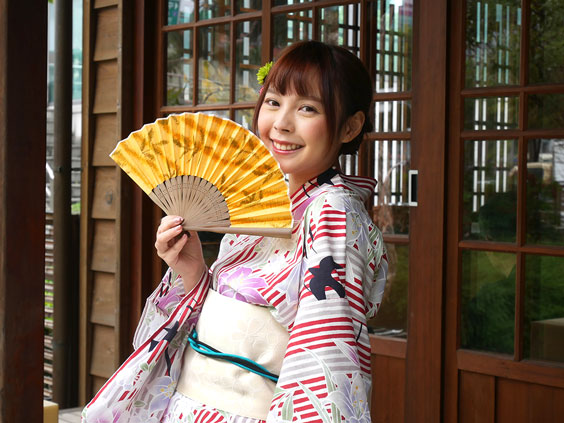 Kurume Kasuri is a type of cotton fabric woven with indigo-dyed cotton thread. Indigo is the most classic colour of the Kurume Kasuri fabric, which ages beautifully after using for a period of time. However, it is available in more colours nowadays, as we can find more and more colourful kimono and small accessories made from the fabric. The item we are introducing this time is an elegant golden Kurume Kasuri sensu hand fan. Let's see what did ZUZU, the 2020 Taiwan asianbeat・FACo Kawaii Ambassador think about it!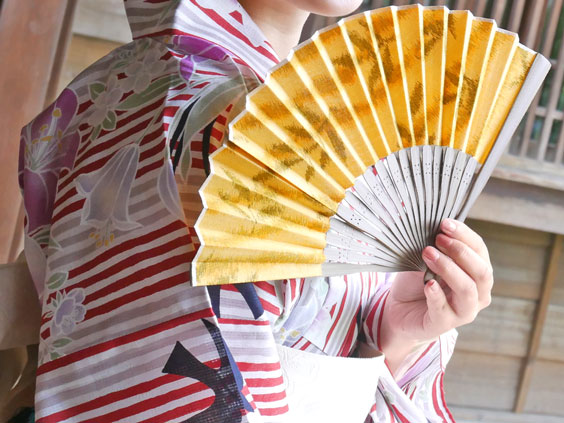 ZUZU: So beautiful! I like that the design looks a bit retro and not too fancy♪ Summer in Taiwan is very hot so I think it'll be popular here! And it matches yukata so well! I'll definitely look for more Kurume Kasuri crafts if I had the chance to visit Fukuoka♪♪
The Kokuraori ring with stylish stripes!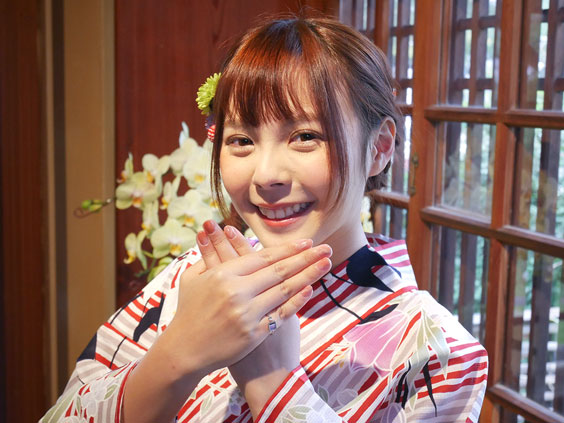 Kokuraori is a type of cotton fabric that is handed down in the Kokura area in Kitakyushu City, which is located in the northern part of Fukuoka Prefecture. The fabric has a supple texture and features vertical stripes with three-dimensional effect which is created by the shades of colour. What ZUZU wearing is a ring with the Kokuraori pattern. How did the stylish ring stimulate ZUZU's fashion sense!?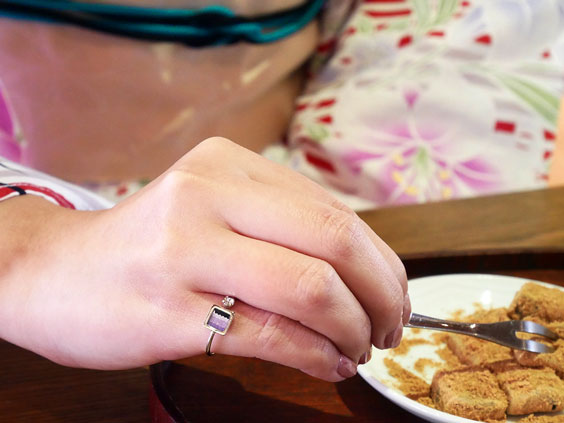 ZUZU: It's simple but looks stylish! Despite the contemporary design, it can easily match with any everyday outfit♪ I remember the time I went to see fireworks wearing yukata in Japan, so I feel like returning to Japan as I'm wearing yukata again this time, at a place full of Japanese vibe in Taiwan! I'd like to take photos at many different places when I visit Fukuoka♪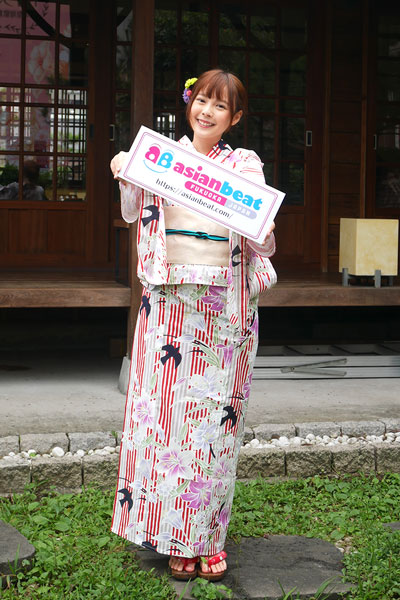 - The photo shooting took place at 八拾捌茶輪番所 Rinbansyo (Taipei City, Taiwan)
PROFILE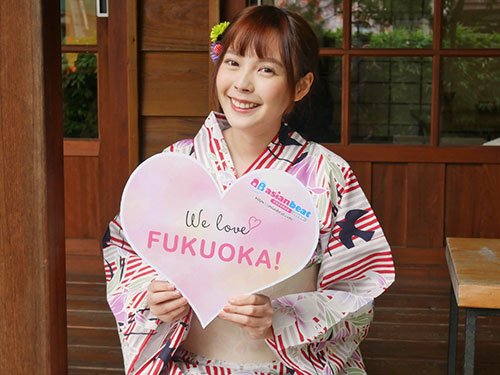 The Taiwanese ambassador, ZUZU, selected from 2020 asianbeat・FACo Kawaii Ambassadors Contest tried Fukuoka specialties and Fukuoka traditional crafts in Taiwan!
* Click
HERE
for "Enjoy Fukuoka's specialty Karashi Mentaiko in Taiwan!" – introducing the experience of trying Fukuoka's specialties!
2020 Taiwan asianbeat・FACo Kawaii Ambassador
- Name: 文孜 (WEN-TZU) / Nickname: ZUZU
- Twitter:
@haruka840616
- Instagram:
@haruka840616
- YouTube:
@サンエン台湾 Sanyuan_TAIWAN
(Appears on the YouTube channel "Sanyuan_TAIWAN")
Related Articles

External Links
PRESENTS
All the info. on asianbeat's present campaign!